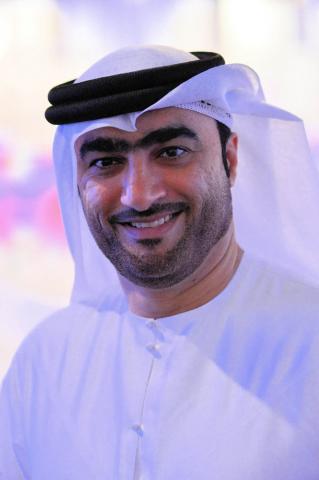 Two of five founding members & three of seven board members are women
Sharjah Tatweer Forum (STF), a youth-empowerment organization offering programs and activities to support young leaders and entrepreneurs to either establish start-ups or expand existing businesses, has received overwhelming response from its women members. Women have taken the lead in all of its support programs, including leadership, innovation and entrepreneurship, as well as participated in overseas international conferences with the aim of enhance their knowledge, skills and talent. In fact, two of STF's five founding members and three out of its seven board members are women.
STF collaborates with entities such as the Sharjah Business Women Council and programs such as the Sharjah Leadership Program (SLP) and Entrepreneurs Leadership Program, among others, to support and promote entrepreneurs. In all its programs, women accounted for 58, 81 and 58 per cent of participants to SLP1, SLP 2 and SLP 3, respectively. On the other hand, out of 10 participants to join the Global Business Opportunities competition in England, five were women of which four are successfully running their own business. In addition, the Innovation Pack (iPack) Programs saw the participation of 20 women, while 26 women participated in Innovation Management for Emerging Leaders with San Diego University.
Aside from referring members, STF also recommends creative business ideas to organizations for their support, enabling members to cultivate and nurture unique and innovative ideas that can be developed into start-ups – thus helping women become more independent. It has also empowered women with knowledge and skills on the latest technological trends such as e-commerce, smart applications, and the internet to address the demands of the 21st century. Two STF women members with small businesses recently participated in the Global Entrepreneurship Summit in Marrakesh while several others displayed their products and services under STF's umbrella during the 'Made in the UAE' exhibition.
"Female entrepreneurship is essential to make women independent, create more avenues for jobs, and groom them to become future leaders. STF facilitates the exploration of new opportunities by maximizing all the support provided by both the government and private sectors, ensuring the kind of transformational leadership needed to boost any country's economy. It is vital that women take interest in entrepreneurial education, new networks, and marketing know-how to remove stereotypical practices that are hindering them from taking on more proactive roles in the UAE's economic transformation. Sharjah is doing all it can to remove barriers for women entrepreneurs and we, at STF, will continue to promote and support them through our programs," concluded said Jassem Albloushi, Chairman, STF.
By extending support to women to enable them to play key roles in various economic sectors, STF ensures the personal and professional growth of the female Emirati population. Such opportunities empower women to be active contributors to the country's economic expansion and investment boom. STF remains committed to promoting excellence, leadership and competitiveness among all its members – especially women – in order to achieve the overall growth of the community and the nation.
Categories