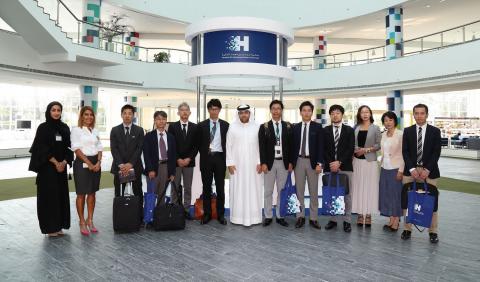 University's leading scientific and academic role and position as key destination for international institutions on spotlight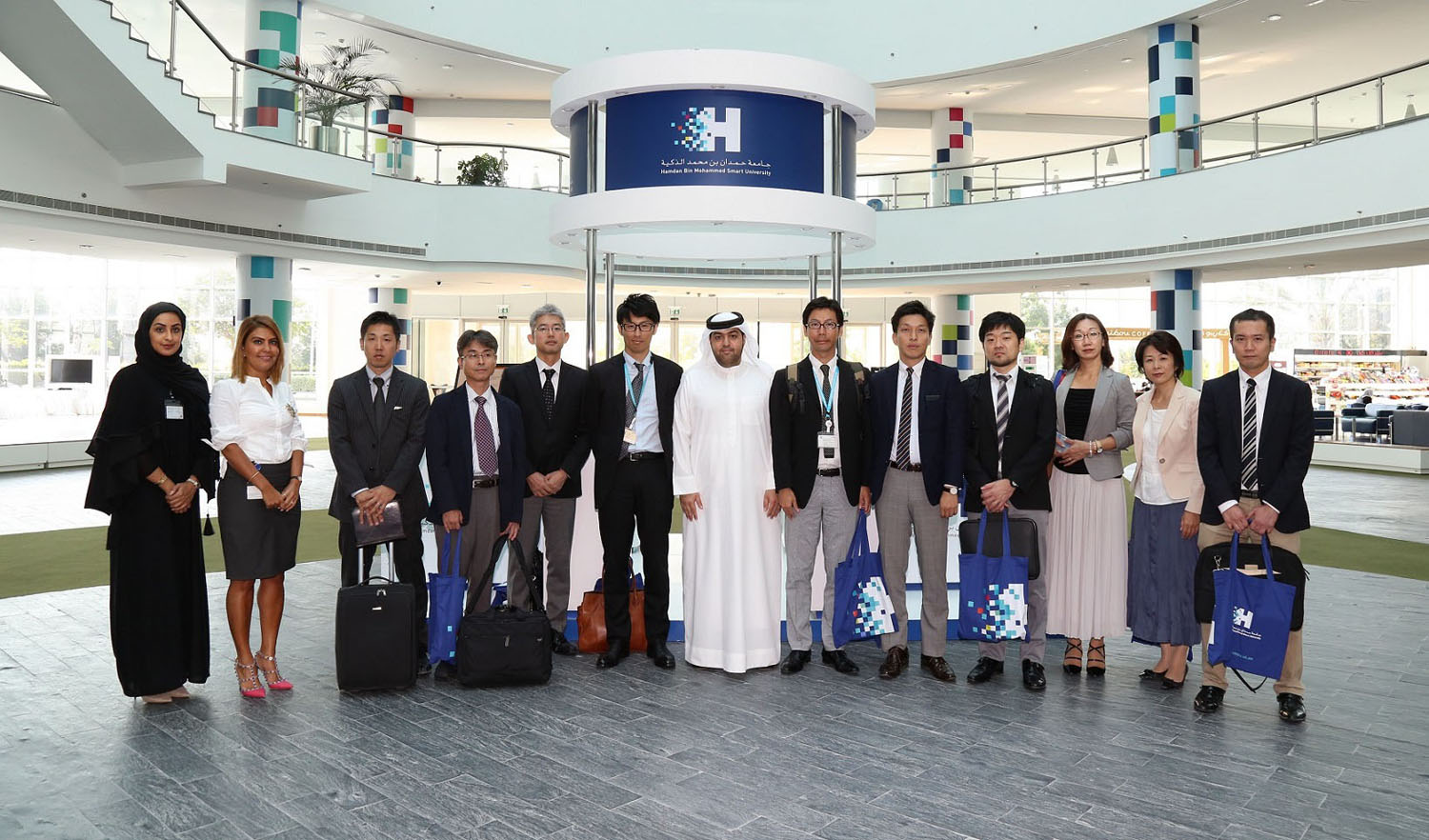 As part of its commitment to sharing its experiences and best practices in smart education, Hamdan Bin Mohammed Smart University (HBMSU) recently discussed prospects for joint cooperation with a high-level delegation from Toyota Communication Systems (TCS), a subsidiary of Toyota Motor Corp. specializing in systems development and integration. The visiting delegates commended HBMSU's prestigious global position as a scientific and academic hub and a key destination for major international institutions. The guests observed the distinctive features of the university's virtual learning environment and major current and future projects aimed at reshaping the future of learning in the Arab World. The visit emphasized that the business sector should benefit from HBMSU's proactive experiences as a smart education and scientific research leader at the regional and international levels.
The meeting highlighted the quality initiatives led by HBMSU to enrich knowledge and strengthen the culture of creativity, innovation and scientific research through smart learning. It also defined the features of the educational environment based on the latest educational methods, technical solutions and smart methodologies as well as approved academic programs, particularly those related to environmental management which effectively respond to changes and keep pace with rapid technological advancements. The Virtual Classes drew the attention of the delegates who remarked that it represents a major leap in the development of the educational process in harmony with 21st-entury needs.
Discussions also centered on HBMSU's successful launching of its 'Smart Campus,' a one-stop-shop for the needs of HBMSU learners and facultyand administrative personnel through the use of modern technologies aimed at upgrading the level of smart education regionally. The Hamdan Bin Mohammed Social Smart Learning initiative (Cloud Campus), a unique initiative providing high quality e-learning services through social media, was also admired by the TCS delegation who praised HBMSU's tireless efforts to create promising opportunities for advancing lifelong learning methodologies through the use of innovation, quality and smart learning. The latter has become critical to continued progress and prosperity in today's digital era governed by modern technology.
Dr. Mansoor Al Awar, Chancellor of HBMSU, expressed his pleasure in meeting the TCS delegates during their visit which reflects the growing international confidence in HBMSU's role as a prominent scientific institution and a beacon of knowledge and academic excellence for the world. He said: "We affirm our determination to move forward in achieving the vision of H.H. Sheikh Hamdan bin Mohammed bin Rashid Al Maktoum, Crown Prince of Dubai and President of the University, to reshape the future of learning to serve the ambitious development process. We are keen to continue our work in enriching, transferring and deepening knowledge by holding joint meetings with leading academic and research institutions and major international companies. This supports the UAE's ambition of turning into a global knowledge hub in line with the guidance of our wise leadership."
Al Awar concluded: "The visit was an important platform to highlight HBMSU's most important competitive advantages, academic programs, smart technologies, innovative teaching methods and best approved practices in various fields of knowledge. All of these have made the university synonymous with innovation, quality and smart learning excellence at the regional and international levels. The growing global interest in our leading experience drives us to continue the use of smart technology in advancing the development of learning and education based on innovative methods. We also intend to foster more international cooperation to transfer modern knowledge and bring about a radical and positive change in the lives of communities around the world."
Categories