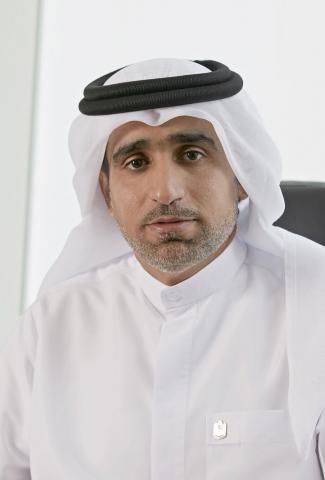 The Telecommunications Regulatory Authority (TRA) recently celebrated Emirati Women's Day 2016, noting the important role of the Emirati woman as a pillar for building UAE society through her active participation in various sectors in the country, including telecommunications; where women are occupying top-level positions and managing vital projects that contribute to the country's development.
The Hawaa Committee, a committee responsible for women affairs within TRA, organized a set of events in celebration of Emirati Women's Day which falls on the 28th of August every year. The committee made an official visit to the General Women's Union headquarters and participated in a brainstorming session to represent TRA's women staff. The session focused on improving the situation of working women and making work more engaging. The TRA also hosted Emirati author Fatima Sultan Al Mazrouei, who launched a programme on a Center of Digital Innovation (CoDI) strategy as well as the hashtag #EmaratiWomenDay and #WomanAndInnovation.
H.E. Hamad Obaid Al Mansoori, Director General at the TRA, highlighted the important position of women in any society and how they are regarded equally with men as enshrined by laws. Women have proven their worth as evidenced by the progress they have achieved in various fields and have raised the UAE's profile in many international events
"The prominent position of a woman in the TRA is not a favor to somebody; she deserves it based on merit, her abilities and performance in achieving her tasks. Our country has enabled women for decades, giving them opportunities to receive high-level education and surpass challenges in various fields. It is natural for her to earn those achievements as reflected on her job and management role. A woman is a partner in each stone placed to help build and promote our country worldwide; she also plays an important role as a partner in molding human beings as a mother, sister and wife,' H.E. Al Mansoori noted.
"Marking this day, I am pleased to extend our congratulations to the UAE's mother and pray to God to protect her and look after her health, to remain as our light that will lead us to advance our country's women in their journey in nation-building. For every Emirati woman, I would like to say to her as mother, sister, daughter and individual: Together, we will continue to build and lead the country towards more innovation, smartness and happiness. Together, we stand proud, under our unwavering flag, to achieve our Emirati dream for the next generations," he commented.
The TRA ensures job stability for women and all employees and strives to improve work conditions through a collaborative work spirit, personal attention from its leaders, as well as support and appreciation for their responsibilities as mother, including their national role to educate children and hone them to become responsible citizens in the future, which is no less important than their government jobs.
By law, women in UAE have full rights to citizenship under article 14 of the UAE Constitution, which upholds "equality, social justice, the provision of safety and security and equality of opportunity for all citizens," and thereby enables women to strive for high positions in the country. The UAE Government's wise leadership has supported women's roles in society through education and employment, among others, since the nation was established. Women are considered as main partners in building and developing society and are given equal opportunities to assume leadership roles.
Marking this day, H.H. Sheikh Mohammed Bin Rashid Al Maktoum, Vice President and Prime Minister of the UAE and Ruler of Dubai, said: "We don't enable the woman, but we do enable society through women."
H.H. Sheikha Fatima bint Mubarak, Chairwoman of the General Women's Union (GWU), Supreme Chairwoman of the Family Development Foundation and President of the Supreme Council for Motherhood and Childhood, dedicated August 28 of each year in celebration of Emirati Women's Day. The date coincides with the creation of the GWU, the official representative of Emirati women, in 1975.
Categories