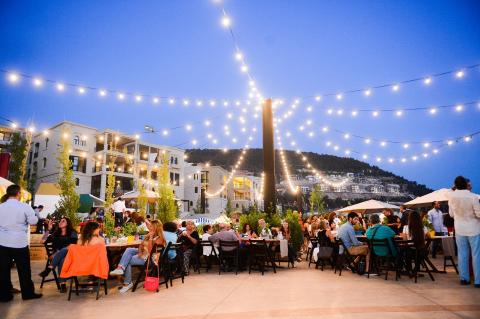 On the 12th of July, the first-ever Summer Misk music festival came to a close following a plethora of thrilling, unforgettable and world-class performances under three stunning summer nights. For three consecutive days (July 10, 11 and 12) thousands of festivalgoers ventured into MiskTown, the organically designed anchor of the BeitMisk estate in Metn, to celebrate the high-caliber performances of Yuri Buenaventura, John Martin, and Goran Bregović, punctuated by the musical mixes of three local DJs – Mass, Caline and Djette.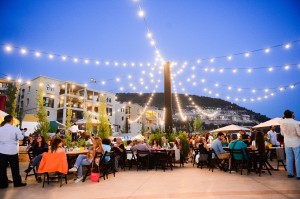 Through its partnership with Banque Libano-Française, BeitMisk delivered on its promise to bring to you this once-in-a-lifetime summer experience filled with fun and fabulous moments, and famous international acts.
The 2014 Summer Misk festival celebrated its successful premiere with more than 1,000 revelers attending each night's concert, arriving with anticipation and leaving musically satiated, establishing this brand-new music event on the country's annual festival agenda.
Each day, just before sunset, people trickled into BeitMisk to socialize before the kickoff of each concert. Many ventured to the heart of the estate, to enjoy a selection of drinks and specialty foods at MiskTown's panoramic Sunset Bar, taking in the flavors of each creation against a backdrop of scenic hills and uninterrupted vistas of the Mediterranean Sea.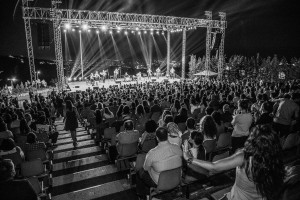 The first evening started off with pan-Latin roots stylist Yuri Buenaventura, who dazzled the audience with his Latin jazz and big band sounds, using his onstage charisma and passion in his music to deliver rooted sounds and an overall sensational performance. This fantastic Salsero from Colombia performed songs from his latest album in a soulful performance.
On the evening of the 11th, electro indie-pop band Loopstache, opening for John Martin, played its first concert since its recently released, self-titled debut album. Global House Sensation performer and songwriter, John Martin stepped into the limelight next, playing a number of his international hits to an energetic and fun crowd. Acoustic renditions of the crowd-favorites Anywhere for You and Don't You Worry Child proved to be emotional gems, with upbeat melodies and uplifting elements that spoke to every audience member. The crowd clamored for his House hits, and he obliged by keeping the euphoric audience on their feet the entire set.
Gypsy music maestro Goran Bregović capped off the festival on Saturday the 12th, giving the crowd a taste of his brilliant musical repertoire. Inspired by European classicism and Balkan rhythms, Bregović's compositions combine different languages, and pure performance to beat all expectations. There is no denying that the various instruments, cries, dancing and general exuberance harnessed by Bregović's work are best heard out in the open, reaffirming MiskTown as the ideal summer music festival venue. The back and forth between Bregović and the audience was a sight to behold, and the thrilling atmosphere led to a generous two-hour long set.
Nour Khoury summed up the 3 nights of concerts: "This must be the most exhilarating musical event I have ever attended in Lebanon, a pop-up musical festival concept that also offered a truly impressive genre-crossing diversity, and right from its very first edition." John Martin catered to the crowd with captivating tracks, thousands of people sat and listened as Buenaventura serenaded, lifted, swayed and delighted them at every turn; and Saturday was just one surprise after another, one cheer after another, with Bergovic's energetic, passionate and crowd-enchanting performance."
The 2014 Summer Misk Festival would like to thank all sponsors, media partners, press, the entire crew, volunteers, and, most of all, the energetic crowds for the incredible support, and for affirming the Festival's status as a success that is set to repeat itself yearly.
Categories