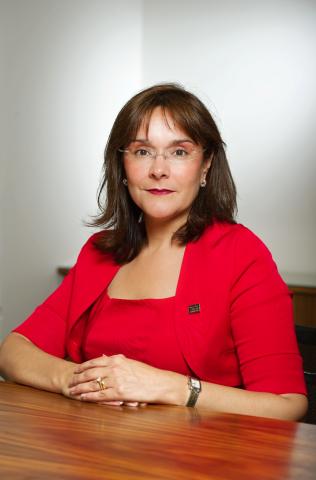 University of Salford is launching 30 postgraduate courses in its Abu Dhabi global hub which opened up in May
]UAE, November 03, 2014[ - The University of Salford's Pro-Vice Chancellor (International Priorities), Professor Amanda Broderick, is launching a wide-ranging portfolio of postgraduate and career professional development (CPD) courses in Abu Dhabi on Sunday 2 November.
The programmes being launched are all in academic areas where the University has an internationally recognised reputation. The portfolio has been developed to support sectors identified as priorities for growth in Abu Dhabi's Economic 2030 Vision.
The courses will include postgraduate level qualifications in Construction Management and Building Information Modelling (BIM), a module-level course in Diabetic Foot Healthcare and a Postgraduate Certificate in Public Health. These new programmes embrace the Middle East's Smart City agenda and aim to improve diabetic care, whilst helping meet the growing demand for highly trained healthcare professionals in the region.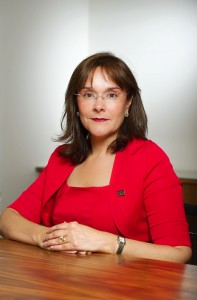 Major infrastructure and construction projects are a key part of the economic vision. But whilst the Emirati's construction industry employs more than 500,000 people, 98% of that workforce are 'non-citizens'. Therefore up-skilling the domestic and regional workforce is a top priority. The introduction of the University's expertise in Construction and BIM and new postgraduate courses will contribute to reducing Abu Dhabi's overreliance on migrant workers.
 Hisham Elkadi, Head of the School of Built Environment at the University of Salford, said: "The University is offering a new global-leading Building Information Modelling (BIM) programme designed to develop in-depth knowledge of BIM and lean processes.
The new programme offers research-based teaching combined with the opportunity to learn from the world's leading industrial experts through a series of integrated guest lectures. If you want to increase your knowledge of efficient multidisciplinary collaboration through the design and construction process and the life cycle management of assets with the support of BIM, this course is for you."
As well as infrastructure, healthcare is a major area of growth in the region. Diabetes, in particular, is a serious issue in Abu Dhabi and across the UAE. The University is already working closely with Mafraq Hospital. The relationship has led to a 38 per cent risk reduction in hospital mortality and major amputation rates for diabetic foot emergencies at the facility. The new Diabetic Foot Healthcare module will help continue that success and train home-grown medical professionals.
Mafraq's former Consultant Vascular Surgeon, Professor Mo Baguneid said: "Complicated diabetic foot infections are common within the Middle East and in particular the outcome of late presentations is devastating. Much more needs to be done and continued collaboration with the University of Salford is important."
Salford has developed the Postgraduate Certificate in Public Health for Abu Dhabi as the overall healthcare industry in the Emirati has grown considerably in past 20 years. The sector now employs more than 50,000 people and is the second largest employer of women. Plus, there are now 900 healthcare centres in Abu Dhabi, with health tourism also becoming a growth industry. The region will need a highly-skilled work force to maintain such growth and Salford's postgraduate courses will help sustain the expansion.
Pro-Vice Chancellor (International Priorities), Professor Amanda Broderick said: "Helping Abu Dhabi and the wider region up-skill their workforce in these specialist areas is a fundamental part of the University of Salford's international priorities strategy. Maintaining an international context to the University for our students is imperative as the ME regional and global employability markets continue to diversify and grow.
"Salford has an excellent reputation in delivering industry-relevant postgraduate and professional level qualifications. These courses will enhance the University's history of working with educational partners and industry across the UAE and wider Middle-East. Postgraduate and professional education is a key driver in Abu Dhabi's quest to become a successful knowledge-based economy and the University of Salford is immensely proud to be a part of that vision."
Notes to editors
In total the University will be launching 30 courses across the areas of Construction and the Business and Management, Energy & Sustainability, Healthcare, Media, Creative and Digital, Science and Technology
Salford's global programmes have been developed in line with proven educational delivery models. The traditional online courses allow students to structure their learning around busy careers or lives, with access to modules available 24 hours a day, seven days a week.
The blended learning courses on offer allow students to take advantage of online education while offering face-to-face delivery and opportunities to network and interact with fellow students from around the world.
Categories