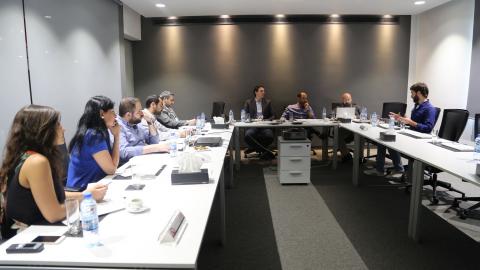 Rasamny-Younis Motor Company (RYMCO) is proud to launch of the 'Young & Future Leaders' Pitch Project in collaboration with Leading Solutions Holding; a company that invests in ventures, startups, and companies with innovative models, services and technologies. 
The program offers a distinctive initiative that seeks to support the development of the younger generation; with the ultimate objective of finding the most suitable recruit to join RYMCO's team of employees.
"We believe that the youth of today will build the future and that we must provide platforms for them to showcase their creativity and professional capabilities. With that in mind, we decided to organize this program that will ultimately allow us to recruit a new candidate through a unique process," said Mr. Fayez Rasamny, CEO and Chairman of RYMCO, commenting on this program.
The application process consisted of hundreds of candidates who send their CV's via email, of which 50 were selected to move to the next phase of questions. The jury, which consists of 5 members from both companies, then accordingly identified the top 15 applicants to undergo the internship program that involved working on pre-assigned individual or collective tasks. At the end of the process and based on the internship evaluation the best participant will be selected to officially be an employee of RYMCO and Leading Solutions holding.
This initiative is part of Rymco's ongoing plan that aims to support the young generation in their quest to build a successful future and in their determination to stay and work in Lebanon.
Categories