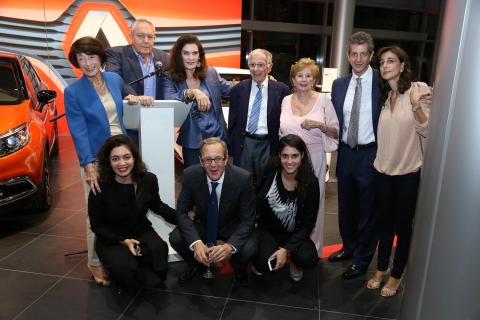 October 2014 - Beirut – In the presence of Renault Middle East's Commercial Director, Hakim Boutehra, and the head of the Group's entry-range program, Arnaud Deboeuf, Renault Group's importers to Lebanon Bassoul-Heneine inaugurated the first Renault Store in the region, located at the company's headquarters in Sed el Bauchrieh.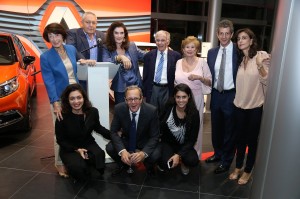 The Renault Store project was launched by Renault in 2012 to optimize the showroom space and improve the client experience. With this concept the Renault Group offers a welcoming, comfortable, and versatile space, and delivers a seamless commercial journey. The Renault Store regroups the pre-sales, sales, and post-sales services, and brings together the company's virtual world and physical network.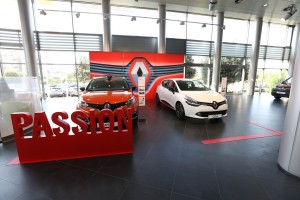 With this concept, the Renault Group simplifies and enriches the client experience by offering a multichannel approach and local services to all its visitors. This commercial, informational, and modern space, offered both physically and digitally, has been colorfully designed with new furnishings which embody the passion of the brand, and its desire to be closer to its clients.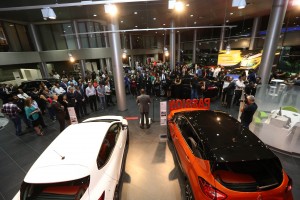 As Mia Bassoul, Associate Partner and Marketing Director at Bassoul-Heneine, states: "The launch of the Renault Store Lebanon is an important date in the history of the partnership which has united Bassoul-Heneine and Renault for 62 years."
Arnaud Deboeuf
Entry-range Program Director
Arnaud Deboeuf is a graduate of Ecole Polytechnique and Ecole Nationale des Ponts et Chaussées. He joined Renault in 1993 at the Powertrain Component Methods Department before going on to become Head of Engine Assembly at the Cléon plant in 1998.
He joined the Purchasing Department in 2002, first as Global Supplier Account Manager and then as Head of Purchasing Management Control for Renault Samsung Motors in South Korea.
In 2007, he was appointed Deputy Director of the Entry Program tasked with developing Duster.
As of January 1st 2012, Arnaud Deboeuf is appointed as Entry Range Program Director.
Hakim Boutehra
Renault Middle East Commercial Director
Hakim Boutehra, Renault Middle East Territory Director, manages all commercial activities over the 14 Renault Middle East countries: Afghanistan, Iran, Iraq, Jordan, Lebanon, Syria, Bahrain, Kuwait, Oman, Pakistan, Qatar, Saudi Arabia, United Arab Emirates and Yemen.
He operates both from Renault Paris Headquarters and Renault Middle East headquarters in Dubai, Jebel Ali Free zone. In average, he spends 2/3 of his time traveling in the Region to be closer to Renault partners and customers. There is a real improvement in the Renault results in Middle East. This year, Renault sold +30% of volumes and increases his market share by 0.17%  compared to 2013.
Hakim Boutehra has a great experience covering all the fields of the automotive industry, from Sales & After-sales to Marketing and Business Development. He is 38 years old and has been working for the Renault Group for 10 years. During these years, he had the opportunities to work in Algeria and France. In Algeria, while he was Commercial Director, he contributed to the extensive development of Renault sales in the country with a market share growing from 21% to 28%.
Note to Editors:
Bassoul-Heneiné-sal
Bassoul-Heneine sal is the exclusive importer of the Renault in Lebanon. Throughout its illustrious history, dating back to 1951 with the establishment of Bassoul-Heneine & Co., the company has built a wealth of expertise, knowledge and trust among its loyal customers desiring Renault and Dacia automobiles.
For more information
Sed El Bauchrieh: 01- 684 684
Ain El Mraisseh: 01- 360 708
Facebook: https://www.facebook.com/RenaultLebanon
Website: www.renault-liban.com
Mia Bassoul
Bassoul-Heneiné sal
Email: Mia.Bassoul@bashen.com
Categories