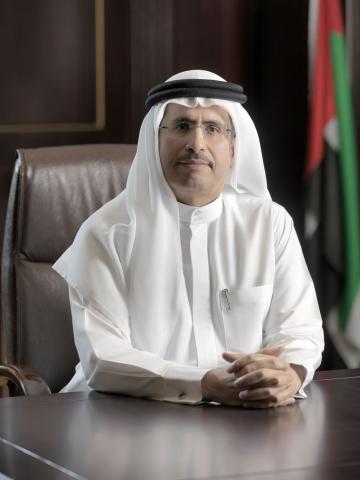 DEWA annually participates in International Earth Day, held this year under the theme 'Trees For The Earth,' in adherence with the directives of HH Sheikh Mohammed bin Rashid Al Maktoum, Vice President and Prime Minister of the UAE and Ruler of Dubai, to achieve the sustainable and comprehensive development of the Emirate, as part of our Corporate Social Responsibility (CSR), and to support our vision to become a sustainable innovative world-class utility On this occasion, we are renewing our commitment to the rational use of natural resources and contributing to finding sustainable solutions to limit usage, and achieve sustainable development economically, socially, and environmentally, supporting the Dubai Plan 2021 to transform Dubai into a smart, connected, and sustainable city with clean environmental elements.
DEWA works to reduce carbon emissions, as part of its efforts to contribute to the Carbon Abatement Strategy launched by the Dubai Supreme Council of Energy, to reduce carbon emissions by 16% by 2020. DEWA also works to achieve the energy Demand Side Management strategy, which features nine programmes that contribute to the sustainable development of Dubai.
These include the rules and regulations for green buildings, the rehabilitation of existing buildings, district cooling, regulations and standards for energy efficiency, reuse of wastewater for use in irrigation and technology to raise the efficiency of street lighting, and the Shams Dubai Initiative to transform Dubai into the city with the lowest carbon footprint in the world. One of the most important projects in this field, is the Mohammed bin Rashid Al Maktoum solar park, which is the largest single-site solar energy project in the world, based on the independent power producer model. The solar park will produce 5,000 megawatts (MW) by 2030. It will help achieve a reduction of approximately 6.5 million tonnes of carbon emissions annually.
DEWA's initiatives and awareness programmes support the National Agenda 2021, the Dubai Plan 2021, and the Dubai Integrated Energy Strategy 2030 to reduce energy and water demand by 30%, in pursuit of a sustainable future. DEWA managed to reduce water usage over the past seven years through its various campaigns, and managed to save 1,344 gigawatts (GW) of electricity, and 5.6 billion imperial gallons of water, saving AED 841 million, and limiting carbon dioxide emissions by over 715,000 tonnes.
Categories