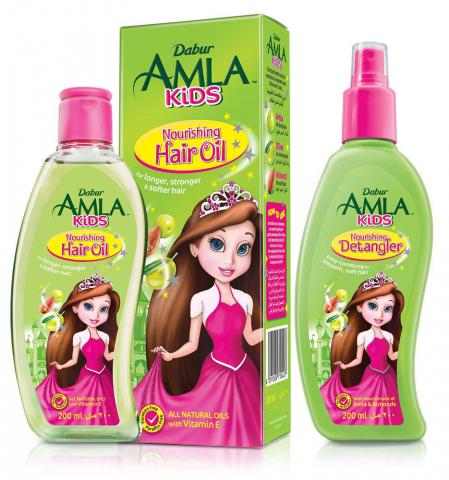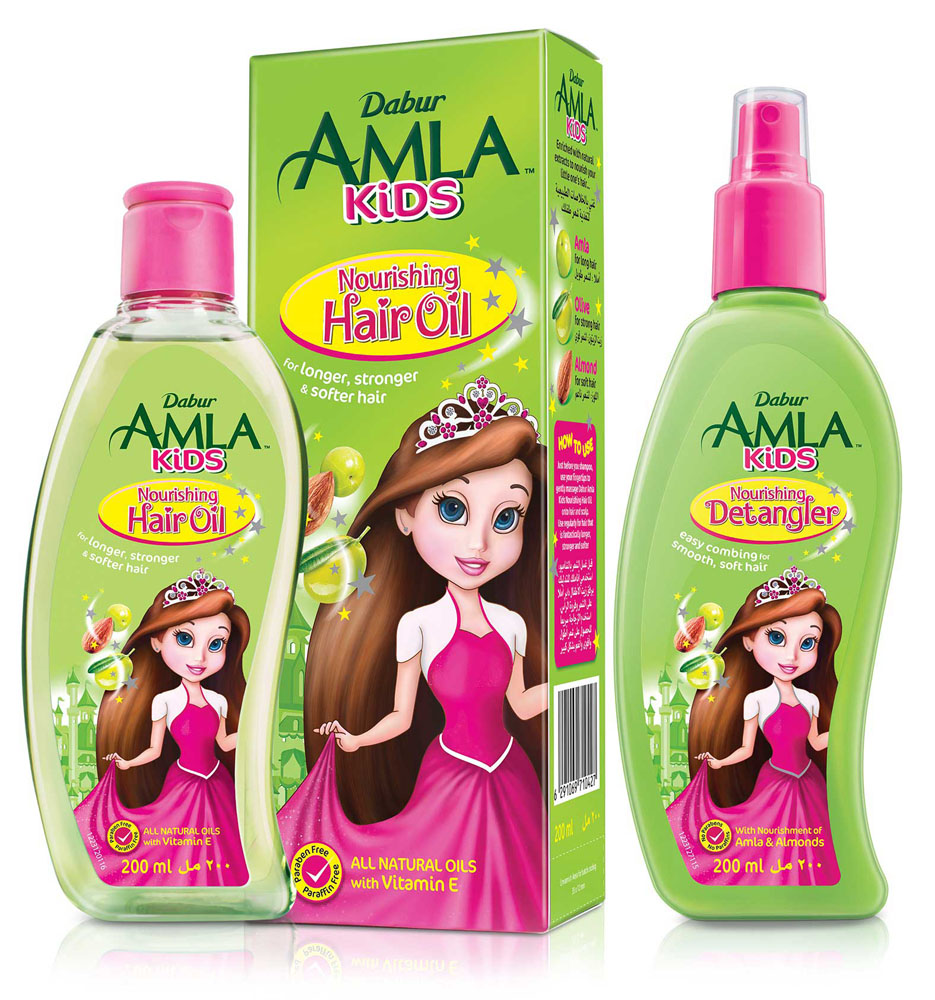 Bonding moments with mothers and daughters are usually plain and simple events in their lives – like combing the little one's hair or braiding them, or creating new hair styles. Those sweet times deserve an equally nourishing companion. Such is the role of natural hair oils. Children's hair are quite delicate and fine so it is important to find the right partner for children to use.
The new Dabur Amla Kids range offers the best choices available in the market. In fact, it is hard to find hair oil specifically catered for children. As children are very active and love to play games, their hair is very susceptible to sweat and dust which can easily cause hair dryness. So much more in places where the soaring heat of the sun is so strong like here in the Middle East.
Dabur's especially formulated Dabur Amla Kids range is made from 100 per cent vegetable oils, and has other natural extracts such as almonds, sun-kissed olives and Indian gooseberry, among other herbal extracts. The oils are also paraffin-free, which reassures moms that their children are safe from any harmful chemicals.
A good massage with Dabur Amla Kids Hair Oil before every shampoo will ensure that your child develops strong roots and long healthy hair.  It is so easy to wash yet the fragrance stays longer in the hair while keeping it soft and easy to create different hairstyles. Creating gentle bonding moments between mothers and their young ones does not have to be spoiled by tough and rough hair. It is very comforting to know that apart from the Dabur Amla Kids Hair Oil, there is also a Dabur Amla Kids Nourishing Detangler, which any child would love to use because it makes hair combing so easy and spares the child from hurting and pulling the scalp. While making the hair longer and stronger, it also provides the shimmer and shine that every little princess wants. Dabur's Amla Kids Hair Oil is also very affordable at AED 12 while Dabur Amla Kids Nourishing Detangler is priced at AED 12.
Categories