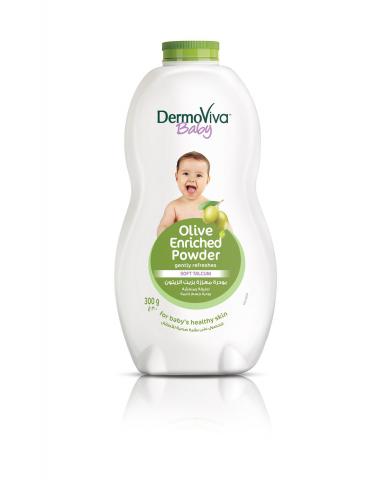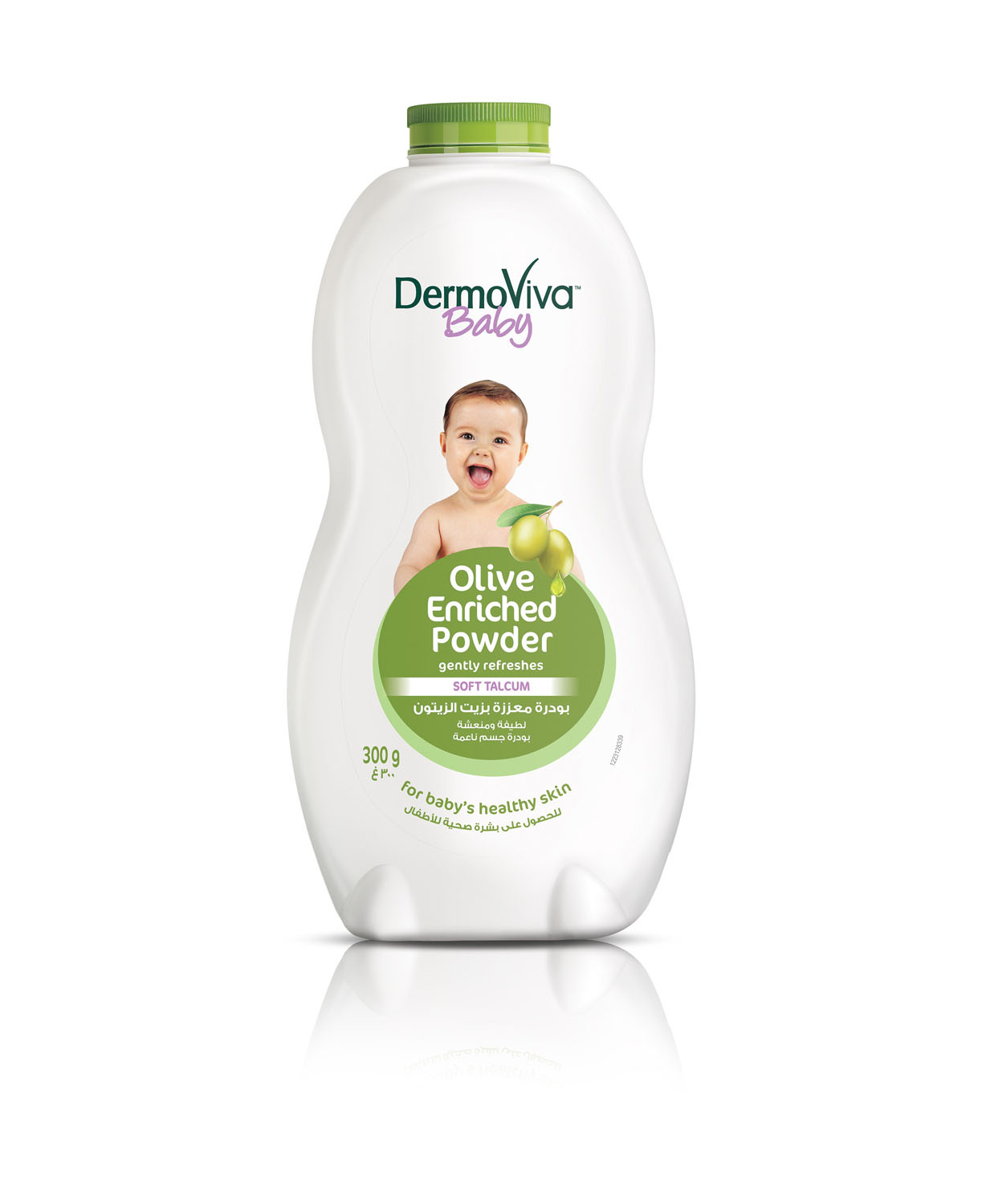 All mothers want to ensure the utmost health, safety and comfort of their babies. Although there are a wide number of products in the market, only a few can be considered and trusted to be safe and mild. Fortified with pure virgin olive oil and free from any harmful chemicals, DermoViva range of baby care products comprise of massage oil, shampoo, cream, lotion, hair oil, powder, and soaps, to name a few. The unique formulation is specifically tailored to address the gentle, caring and nurturing needs of a baby's delicate skin and hair.
DermoViva Olive Enriched Powder absorbs excess moisture, providing soothing comfort to keep a baby refreshed all day. The special formula of the new line of products is completely safe for babies because of its pH level that is ideal for baby's sensitive skin.
DermoViva Olive Enriched Powder is available in 300gm bottles across all supermarkets, retail stores, and pharmacies.
Categories