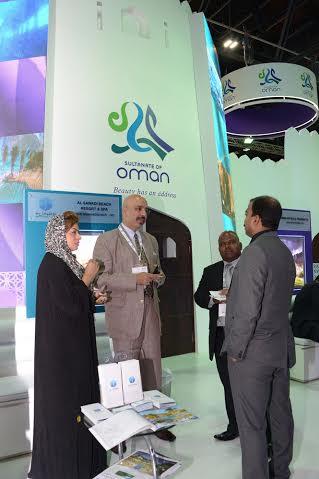 Tourism industry contributes to 2.2 per cent to country's GDP forecast for current year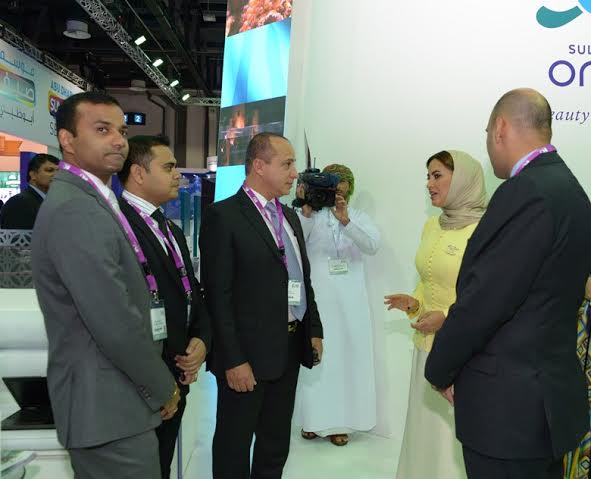 The Oman Ministry of Tourism is showcasing several important projects during its participation in the 2015 Arabian Travel Market, the leading international travel and tourism show that runs until May 7, 2015 at the Dubai World Trade Center. These include: the international airports in Muscat and Salalah, the ports of Sultan Qaboos, Salalah and Khasab along with the Oman Convention and Exhibition Center.
According to Business Monitor International's Oman Tourism Report Q2 2015, Asia has emerged as the largest market for inbound travel with strong potential for future growth; arrivals are set to increase further between 2014 and 2018. The study indicates that this will have a positive effect on Oman's inbound tourism. Having established itself as a hub for short-breaks for the GCC tourists, Oman is eyeing to become a global destination for Meetings, Incentives, Conventions and Events (MICE), continuing to invest in the development of various infrastructure projects.
H.E. Maitha Al Mahrouqi, Undersecretary, Oman Ministry of Tourism, said: "Oman's tourism sector is burgeoning with activity and contributed to the country's GDP which has risen by 2.2% in 2015, as per the National Statistics & Information Center in Oman.  We are going in the right direction by upgrading our tourism-related infrastructure projects to cater to the growing number of tourists, and our participation in the 2015 Arabian Travel Market will focus on this. The exhibition is a perfect platform to expose Oman and network with international travel vendors and service providers and enlighten them about Oman's tourist hot spots and through a display of our development projects, we will be able to generate interest by sending out the right message."
Various development projects in Oman are being undertaken to complement the rapid rise in the Sultanate's tourism sector. The fleet and route extension by national carrier Oman Air, as well as the increase in capacity and frequency by other airlines, have called for the expansion of the international airports in Muscat and Salalah. The ongoing construction of a new terminal at Salalah Airport will increase its capacity to handle 1 million passengers annually, while the new airport in Muscat will be able to handle 12 million passengers per annum in the first stage of its expansion.. The sea ports, on the other hand, have contributed to Oman's growing tourism as nearly 300,000 cruise passengers have passed through the ports of Sultan Qaboos, Khasab and Salalah in 2014. Moreover, Port Sultan Qaboos is being converted from a commercial port to a dedicated tourism port.
Set to become an iconic landmark upon its inauguration in 2016, the new Oman Convention and Exhibition Center will offer world-class facilities to host international business and cultural events. A purpose-built, fully integrated business precinct built at a cost of OMR 216 million, it can accommodate 3,200 people in a tiered auditorium style seating and boasts of more than 22,000 sqm of columnless exhibition space.  The Oman Ministry of Tourism will have a presence at Stand ME2010 at the venue during the four-day event.
Categories