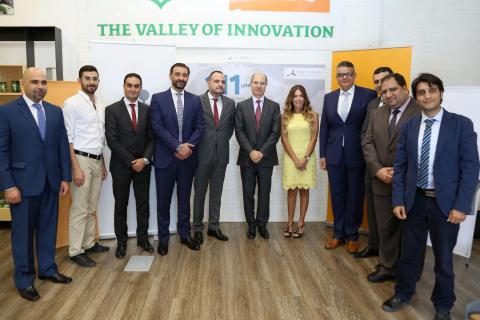 Obegi Chemicals announced the launch of the highly anticipated and innovative application laboratory, a novel concept in chemical distribution. The launch of their new laboratories took place under the watch of industry leaders, members of the media and food/nutrition bloggers. All on hand were treated to a tour of the state-of-the-art laboratory and took part in pastry sessions guided by high caliber specialists.
The main purpose of this technical center is to support the company's customers in the development of customized, economical and sustainable solutions to develop and offer products ready to be used by the consumers.  This includes providing them with innovative formulations to develop appealing products, improve recipes of existing products, study the costs of each formulation according to the customer requirements and assist customers throughout the entire process until they are ready to launch their products.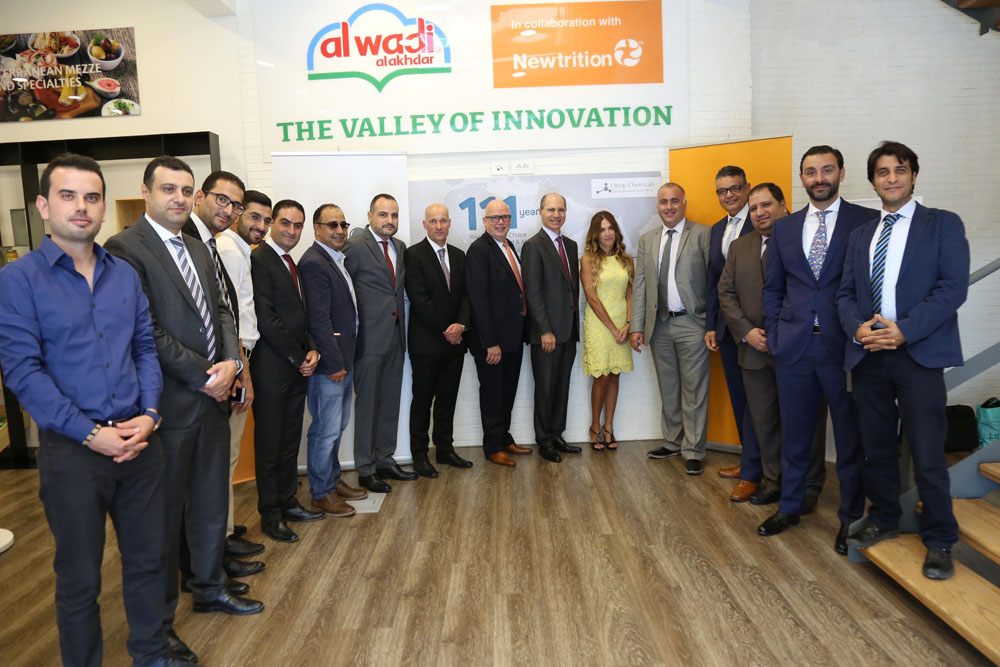 Obegi Nutrition team
The newly inaugurated application laboratory falls under Obegi Chemicals strategic direction to grow the Human Nutrition sector in line with the global mega trends in food, water and health. The laboratory is specifically designed and tailored for desserts, dairy and non-dairy products, whipped creams, cake fillings,
decoration creams, mousse, artisanal ice cream, soft-serve ice cream, savory spreads, milk shakes, frozen desserts, and all types of cakes and breads.
Obegi Chemicals has been representing BASF (the largest chemical producer in the world) for more than 110 years. BASF is a producer of high quality products used in an array of industrial and everyday applications. Through science and innovation, BASF enables its customers in nearly every industry to meet the current and future needs of society.
Mr. Yordan Chief Executive Officer of Obegi said, "Obegi Chemicals and BASF provide products which help produce more efficient and environmentally friendly foodstuffs and nutritional products. Our aim is to become the customers' genuine partner, helping them to create appealing new products that people in the region need, like and love. We believe that food provides people with the energy for life."
He further added "the demand for food ingredients which help improve the overall quality of foods, is on the rise. Growing consumption of bakery products, desserts and ice-creams is also driving the demand for quality food emulsifiers, enzymes, vitamins and additives. Obegi Chemicals is paving the way in a new direction by providing sophisticated food processing formulas and techniques resulting in  products with superior feautres and properties."
The aim of Obegi Chemicals is to advance into the 21st century by providing the highest standards of quality products and services in the region and industry alike.
Categories