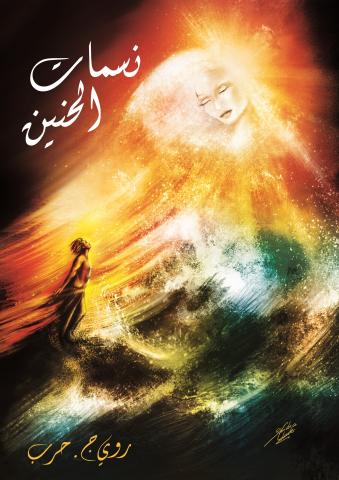 The Municipal Palace in Hazmieh was crowded with artists, journalists, media representatives and friends who took part in the book signing of Nassamat al-Hanin by Roy Harb, which was held under the patronage and in the presence of the Head of the Hazmieh Municipality Council Mr. Jean Elias Al Asmar.
Nassamat al-Hanin is Harb's second book after Ossit Omor, which is a blend of lifetime experience and feelings that include a nostalgic past and hope for the future. This novel revolves around the idyllic love of a young couple separated by distance and years who got back together after an exile.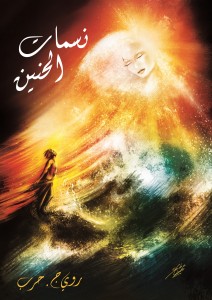 It is the story of the bitter reality that separates loved ones and nurtures hopeless longing. The reader finds himself laughing and feeling passionate at times, while at others he weeps at the agony of separation and Platonic love, when lovers sacrifice everything for the happiness of the other, which has become almost inexistent these days.
The book signing ceremony included an exhibition of paintings by artist Sandra Clark, who embodied in her paintings the writer's feelings in wonderful colors.
As for writer Shukri Anis Fakhouri, he embellished the book with his words, saying, "I read Nassamat al-Hanin and found it to be a new freestanding art that looks like no other story before or after it! I was surprised with these three 'golden' elements: a story made up of prose, poetry and actual drawings! The innovative artist blended the color of her paintings with the author's words, creatively including the narrative of Adam and Eve!! As a reader, you find yourself between two paintings: one inspired by the poem and another one by the colors! This new method is both beautiful and strange. But the experiment was successful, as it contained bits of prose, poetry and painting! "
Author Roy Harb said about his new experience, "My vision of life has become more mature and deep with time, leading to nostalgia for childhood and the past. I hope that this book will restore the beautiful romantic feelings to this era in which we are alienated from our feelings".
Categories