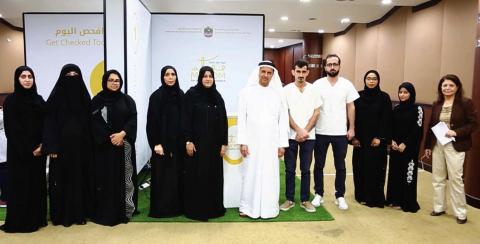 Events organized at Ministry's headquarters in Dubai under the theme 'Sustainable Health for All'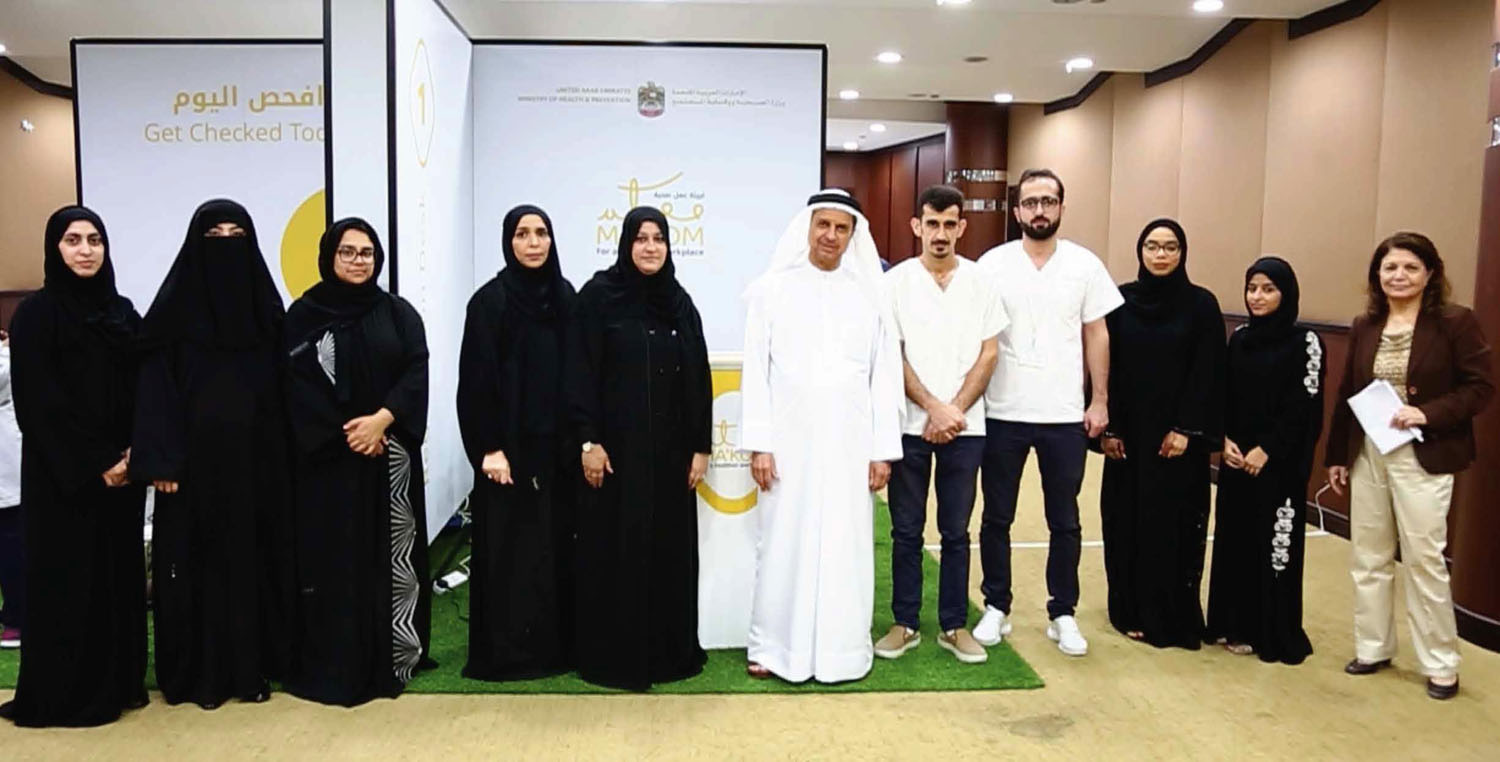 The Ministry of Health and Prevention (MOHAP) successfully organized health awareness events in connection with the Arab Health Day under the theme 'Sustainable Health for All,' in accordance with the resolutions of the Council of Arab Ministers of Health meeting at its 49th session to call on all Arab Member States and all partners to raise awareness through organizing events. The annual Arab Health Day is observed on September 4 every year with an aim to promote the best health practices and enhance Arab countries' efforts to improve health services and encourage health education.
The events in connection with Arab Health Day 2018 were held at the Ministry's headquarters in Dubai. These included medical examinations for employees, such as cumulative sugar A1C, blood pressure test, carbon monoxide test, cholesterol test, body mass check, examination of risk factors of cardiovascular diseases and other medical consultations, urging them to take advantage of the Ministry's services.
H.E. Dr. Hussein Abdul Rahman Rand, Assistant Undersecretary for the Ministry's Health Centers and Clinics, reaffirmed the significance of the Arab Health Day in addressing the most prevalent health issues that concern the Arab world  to achieve comprehensive health coverage; the objectives of sustainable development; the adoption of common health standards among the members of Arab League; and the exchange of experiences and knowledge to enhance the performance of medical professionals, which contribute to excellence in healthcare. This complements the activities and events organized under the national initiative 'Promoting awareness on healthy lifestyles,' in line with the Ministry's strategy to provide comprehensive and integrated healthcare in innovative and sustainable ways that ensure community's protection from diseases and aims to improve the results of the national indicators of healthy lifestyles, and to achieve the goals of the UAE National Agenda for 2021.
Dr. Fadila Mohammed Sharif, Director of the Health Education Department, noted that the events included a range of activities aimed at raising awareness and raising the quality of health through promoting healthy nutrition, smoking cessation and physical activity.
Categories