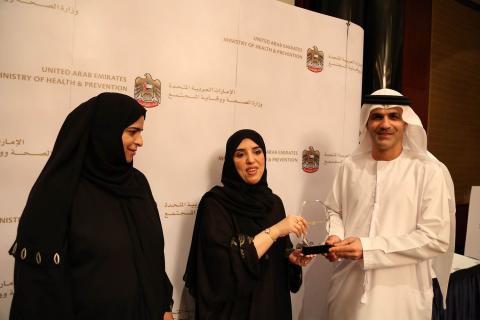 The Ministry of Health and Prevention held a graduation ceremony for the fifth batch of the 'Leadership for Change' participants at the Sharjah Training and development Center in collaboration with the International Nursing Council. The attendees included Dr. Youssif Al Serkal, Assistant Undersecretary for the Hospitals Sector, and Dr. Sumaya Mohammed Al Balushi, Director of the Department of Nursing.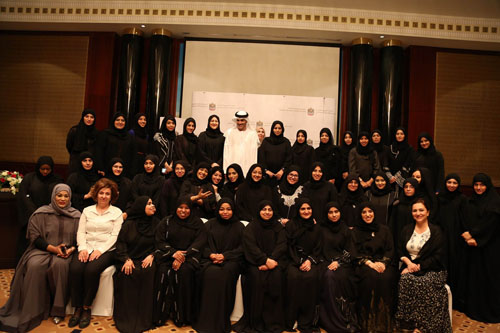 Dr. Al Serkal said the event is part of the national initiative to promote and attract Emiratis to the nursing profession. This is aligned with the objectives of UAE Vision 2021 and related projects, including the 'Leadership for Change' program, to promote the profession.
"We are honored that the UAE is the first country in the Gulf region that has been designated by the World Health Organization to implement the program in collaboration with the International Nursing Council since 2002. We are celebrating the graduation of 34 participants who contributed to the nursing services in accordance with the vision of H.H. Sheikh Mohammed bin Rashid Al Maktoum, UAE Vice President and Prime Minister and Ruler of Dubai. The goal is to promote the nursing profession in the country.
Dr. Al Balushi emphasized that nurses are the backbone of the health sector, thus, the need to highlight their role in the industry's development and transformation in terms of leadership, education, and research to ensure customer satisfaction.
She pointed out that the program helps graduates to prepare for senior management positions and to contribute to local health projects. She also thanked the trainers for their efforts and contributions to the local industry as well as the program's directors and advisor committees. The program has a total of 133 graduates.
Categories