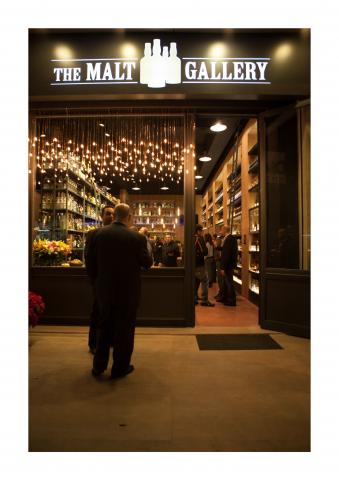 Beirut, December 10th, 2014
: Under the patronage of His Excellency the Lebanese Minister of Tourism, Mr. Michel Pharaon, Etablissements Antoine Massoud launched the very first Malt Gallery in Lebanon, offering a unique experience for spirit enthusiasts. Over the period of four days, Achrafieh was buzzing during the opening of this new liquor concept store as top media, VIP clients, bloggers, Achrafieh residents and spirit lovers joined the celebrations. Visitors were able to taste and discover some of the world's finest whiskies and spirits all in one place.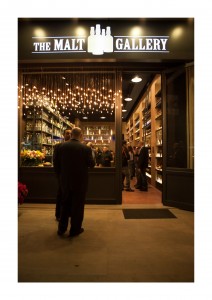 Mr. Anthony Massoud; Ets. Antoine Massoud's Managing Director, said "Ets. Antoine Massoud is thrilled to launch this first-of-its-kind liquor concept store and experience in Lebanon. The Malt Gallery offers an exceptional and distinctive first class collection of over 1200 references of specialized whisky and spirit collections for those who appreciate the difference." He added, "The Malt Gallery will also be a comprehensive store including Master Classes, International Whisky Trips, Private Dinners, and a Bar Academy, all in an effort to further provide customers with a distinctive experience. Additionally, the store will be continuously updated with newly released and limited edition spirits and liqueurs." The Malt Gallery, envisioned and designed by Architect Carlo Massoud, spans over 90sqm and is a sleek and contemporary store that has been created to illuminate and display the wide selection of exceptional whiskies, artisanal Rums, Cognacs and Armagnacs, prime Vodkas, Gins, Tequilas and Mezcals from all over the world. Aimed at educating the nose further, the Malt Gallery experts selected a range of whiskies from Scotland, Ireland, New Zealand, and Japan as well as varieties from other parts of the world, which also include a selection of American bourbons. In addition to the more exotic liqueurs and bitters, the Malt Gallery offers cocktail and bar accessories for the most discerning home and trade bars, in addition to corporate gifting and delivery. The Malt Gallery is definitely a liquor concept store for those who appreciate the difference.
Categories