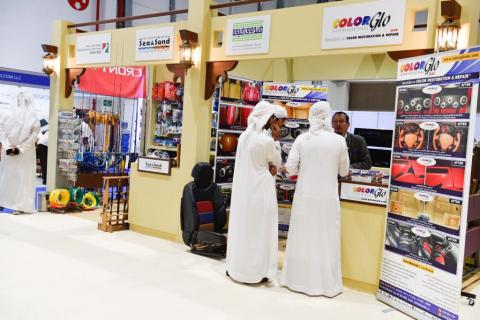 In line with the efforts to promote a culture of entrepreneurship and achieve sustainable development 
Khalifa Fund showcases its successful
SMEs at 'ADIHEX'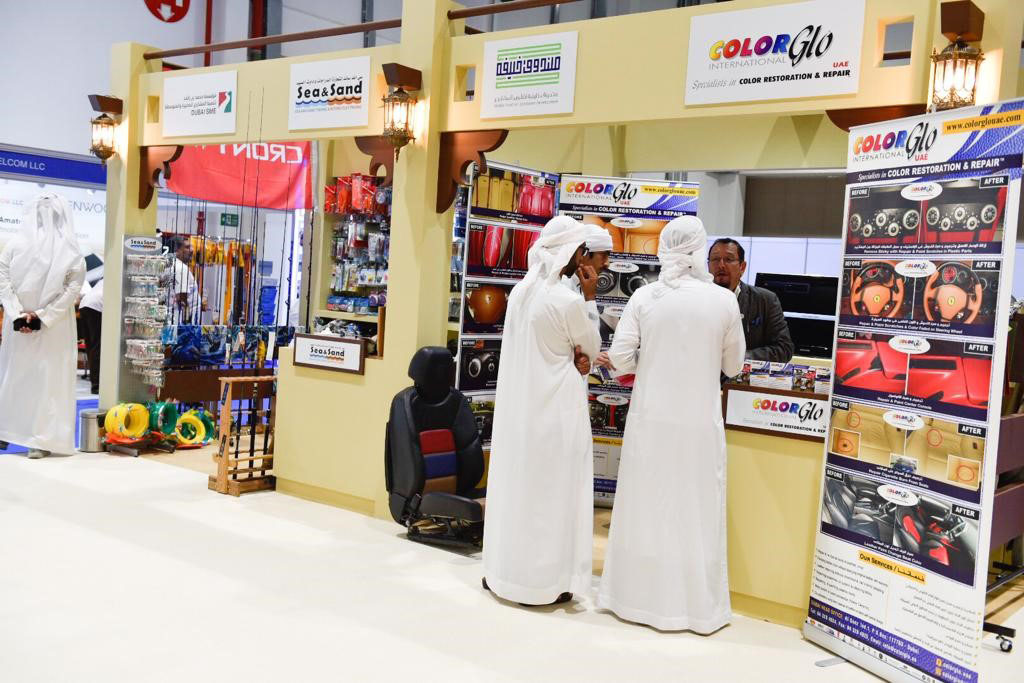 The Khalifa Fund pavilion at the International Hunting & Equestrian Exhibition - Abu Dhabi 2018, has received overwhelming response, which is evident in its high visitor and participant turnout. The exhibition is being held under the patronage of H.H Sheikh Hamdan bin Zayed Al Nahyan, the Ruler's Representative in Al Dhafra Region in the Emirate of Abu Dhabi and Chairman of the Emirates Falconers Club. The Fund's participation at the event falls in line with its strategy to promote entrepreneurship, support SMEs, foster national heritage and motivate Emirati entrepreneurs to create innovative enterprises that help to revitalize the country's heritage and culture, thus enhancing the UAE's historic standing and reinforcing its national identity.
The Fund's pavilion for this year features the participation of the various enterprises, covering most of the targeted sectors in the exhibition. Some of these include food and beverage, arts and handicraft, safari trips, security and safety, culture and heritage, hunting weapons and equipment, and related sectors. A group of Emirati entrepreneurs from Khalifa Fund are displaying their variety of products and services such as, pet care, hunting materials, handicraft and heritage products under 'Sougha' initiative, which is aimed at shaping the future of Emirati artisans by preserving UAE's heritage and fostering sustainable entrepreneurial opportunities. The participation also includes live shows by women artisans involved in creative heritage art and crafts using "Khous" and "Talli".
H.E. Abdulla Al Darmaki, CEO of Khalifa Fund for Enterprise Development said: "Through its participation in ADIHEX, Khalifa Fund aims to create new opportunities in the market for Emirati entrepreneurs' products in various sectors, as well as promote traditional and heritage crafts that are being revitalized with the support of the Fund by preserving UAE's heritage and promoting and supporting sustainable entrepreneurship opportunities across the UAE, to redefine the future of Emirati entrepreneurs and strengthen Abu Dhabi's position as the cultural heritage capital of the region."
H.E. added: "Based on our vision of instilling the values of leadership, fueling an entrepreneurial culture, promoting creativity and initiative among the community, and in accordance with the directives of the wise leadership of the UAE, we seek in Khalifa Fund to continue towards creating an encouraging environment suitable for the growth and development of SMEs in the UAE, by introducing and implementing initiatives and programs dedicated at supporting entrepreneurs, and enabling their projects to achieve the desired success and sustainable growth, which in turn contributes to the strengthening of the national economy and achieving the objectives of the government's economic diversification. We also affirm our commitment to be an integral part of the government's relentless efforts to achieve social well-being and enabling citizens to improve their standard of living at various levels and fields."
Khalifa Fund's pavilion features 'Cloud9', the first luxury Pet Hotel & Care in the Middle East, 'Color Glo International' specialized in repairing damaged plastic, vinyl, leather, fabric and upholstery, 'Al Diyafa Hotel & Catering Supplies', one of the leading distributors and stockists of  catering equipment in Abu Dhabi, 'Gahwat Al Mashahir' a company engaged in roasting, grinding, mixing and packaging coffee, and 'Qawarir Coffee' a local business specialized in hot beverages and offer different kinds of coffee, Emirati, Turkish & Saudi, flavored Red and Green tea. It also includes pavilions by other SMEs supported by the Fund, like 'Liwa Dates for Food Industries' a national Emirati factory specialized in manufacturing all date products and providing packaging services to farmers around the UAE, helping them market their products, 'Amood A.B Resturant', as well as 'Tasleeh Entertainment Systems' that provides an unparalleled adventure experience at Yas Mall in Abu Dhabi.
Categories