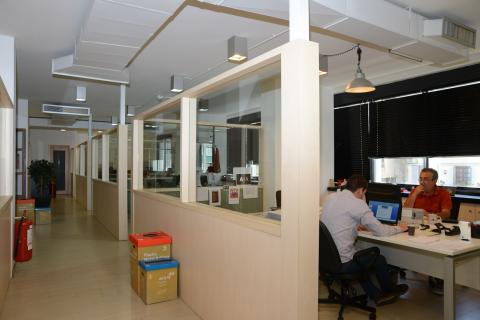 Beirut, 4th of September 2014 – In line with its ongoing corporate social responsibility and as part of its commitment to the environment, HST Co. has decided to collaborate with Sukleen and launch its "Go Green" initiative.
The retail company has contributed to Sukleen's "Red and Blue Program" by placing red and blue sorting bins in all of its offices. The red bins are for plastics metals and glass, while the blue bins are for paper and cardboard.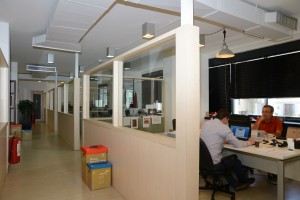 Mr. Jamil Rayess, General Manager of HST Co. said: "Environmental conservation is key to creating a sustainable society and we always stress on the importance of paving the way to a greener world." "We want recycling to become second nature to everyone, and we would like each person to become eco-conscious even in the little things that they do. Every company should run its business responsibly and set an example for current and future generations," he concluded.
Being a key player in the preservation of the environment is not new to the retail company, as it has conducted countless activities in hope of having a greener and cleaner Lebanon. HST Co. has collaborated with the Lebanese Association for Forests, Development and Conservation (AFDC) by planting thousands of trees in different areas around Lebanon, has worked with IGOP, the NGO that promotes sustainability and environment protection, as well as renewed all of its GS bags which are manufactured using recyclable material.
Under its "GO GREEN" initiative, HST Co. will be taking other activities under its wing as part of its efforts to contribute to the betterment of society.
More about the company:
GS Stores is a destination for fashion brands, wrapping under its umbrella a wide array of continuously evolving brands that reflect the needs and tastes of the local market. Through its long line of clothing, accessories and shoe brands, GS caters to all ages and genders in a welcoming and friendly atmosphere making the shopping experience at its outlets a distinguished one. Some of the main brands available are: Timberland, Geox, Springfield, Rockport, Noah, McNeal, Bugatti, Silver Jeans Co, Morgan, Best Mountain, Bardot, Boboli, Losan, Elegant Baby, Girandola and many others all under one roof.
Categories