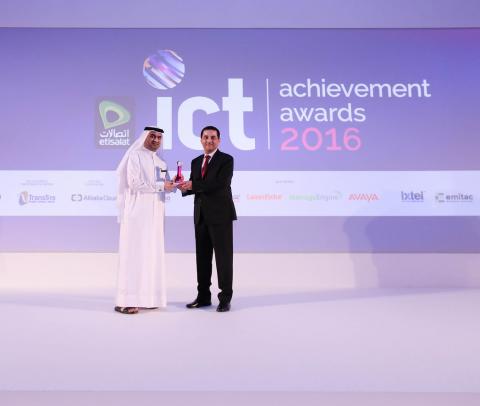 'Smart Campus' honored for maximizing learner engagement and satisfaction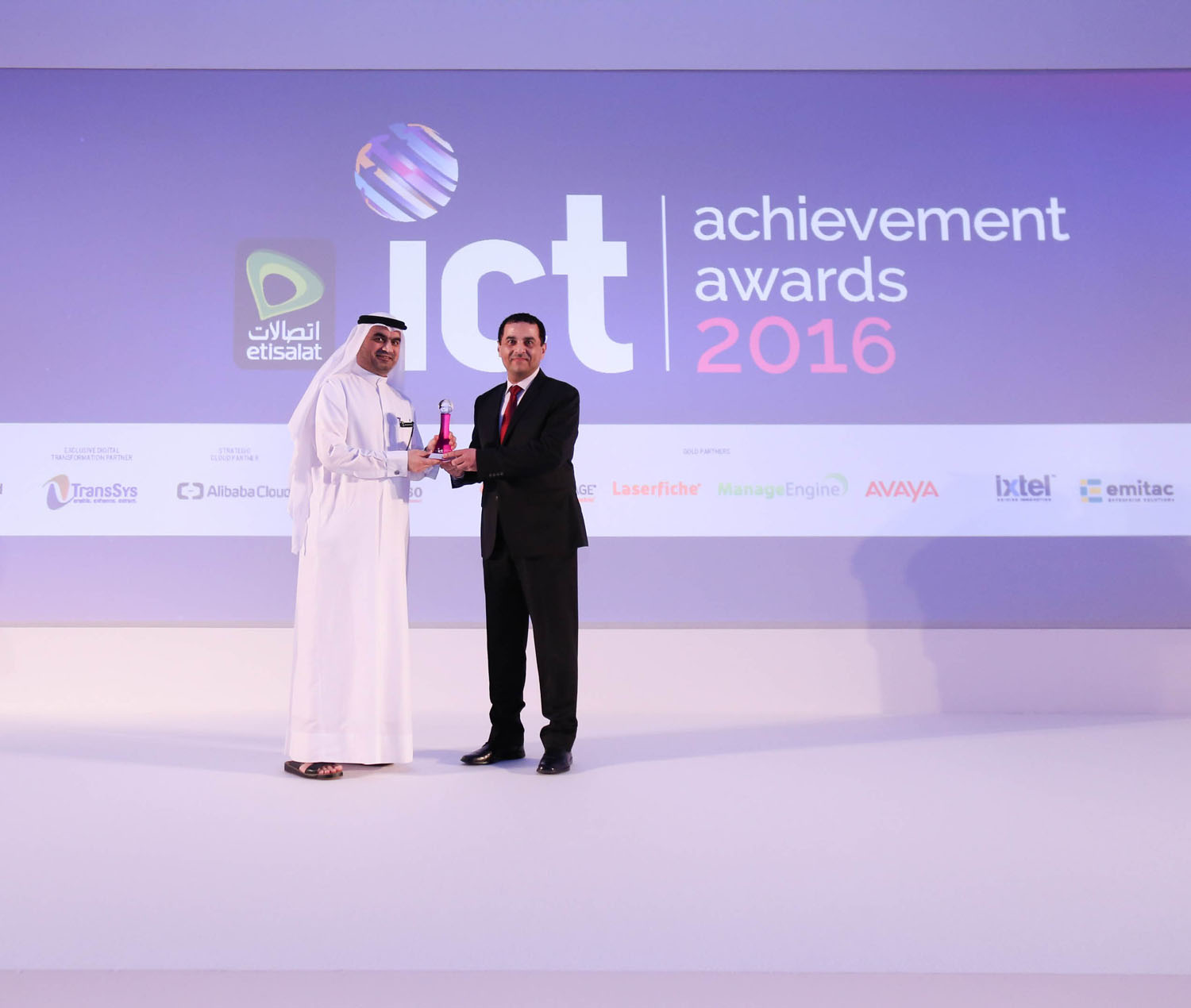 The Hamdan Bin Mohammed Smart University (HBMSU) bagged 'Education Deployment of the Year' honors for its Smart Campus initiative during the 7th Computer News Middle East (CNME) ICT Achievement Awards held recently in Dubai. HBMSU's mobile app for its pioneering Smart Campus initiative was recognized for maximizing engagement and satisfaction among university learners and community members at large.
Organized by CPI Media Group, the region's leading IT publisher, the annual CNME ICT Achievement Awards recognizes individuals and organisations in the region that have delivered ground-breaking business value through the innovative use of technologies. For the 2016 edition, HBMSU won under the Deployment category for its Smart Campus which supports the university's virtual campus and one-stop-shop for learner, faculty, and administrative services. As an award nominee and winner, HBMSU also had the opportunity to participate in a CIO round table on business agility held on the sidelines of the gala ceremony.
The HBMSU Smart Campus launched to seamlessly integrate various applications and advanced systems to meet the needs of learners, faculty, and administrative personnel. It enables users to access virtual classes, academic records and courses, submit assignments, and submit proposals and suggestions via smart tools, among others. The Smart Campus app downloadable via the iOS and Android platforms makes all the services offered to HBMSU learners and staff available through their mobile devices.
Dr. Mansoor Al Awar, Chancellor, Hamdan Bin Mohammed Smart University, said: "The Smart Campus embodies HBMSU's full commitment to harnessing advanced technologies to take smart learning to the next level and innovate education further in the Arab World under the directives of H.H. Sheikh Hamdan Bin Mohammed Al Maktoum, Crown Prince of Dubai and President of HBMSU. It has succeeded in engaging our entire community through integrated online services that can be accessed anywhere and at any time. The Smart Campus app we launched can be downloaded from two of the world's leading mobile operating systems and ensures the highest level of communication, collaboration, and learning among all university members. We thank Computer News Middle East for acknowledging the great value and potential of our Smart Campus app and bestowing us with this award."
HBMSU enjoys an almost 90 per cent learner satisfaction rate for its information and communications technology -related facilities and initiatives, particularly the Smart Campus which has significantly enhanced learner engagement, convenience and gratification. The Smart Campus received the Wharton-QS Stars Reimagine Education Awards under the 'Regional Award Middle East' category in 2015. The deployment of the Smart Campus mobile app leverages the high smartphone usage rate in the UAE which is almost double the global average.
Categories