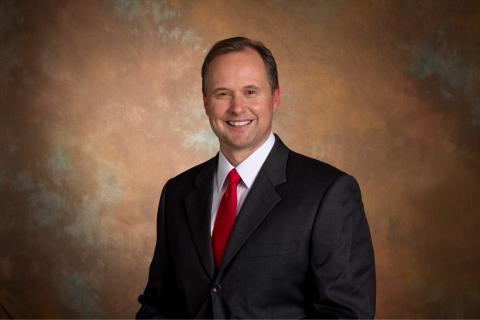 Motivational speaker highlights benefits of 'The 7 Habits of Highly Effective College Students' program at American University in Dubai
  March 25, 2015 Global Education Practice Leader and motivational speaker Sean Covey addressed college deans, tertiary education officials and lecturers from the UAE at the American University in Dubai (AUD) during his first visit to the Emirate, the last stop of his four-day Middle East tour. The event at the university highlighted the benefits of 'The 7 Habits of Highly Effective College Students,' a life-changing student success program and how it can transform tertiary-level students into globally competitive individuals. Covey's visit to the Middle East was aimed towards providing a preview of the '7 Habits' program. The 7 Habits process is closely aligned with Jack Mezirow's transformative learning theory, which focuses on how we learn to act on our own purposes, values, feelings, and meanings rather than those we have uncritically assimilated from others—to gain greater control over our lives. In Dubai, he discussed the significance of how 'The 7 Habits of Highly Effective College Students' can guide students in unleashing their potential and discovering their personal mission and life goals that will have a lasting impact long after their graduation.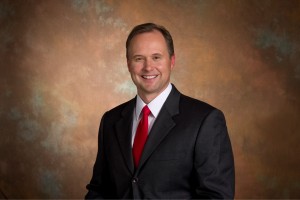 Sean Covey and eight leading academic experts developed the comprehensive instructional materials for the program, which was designed based on his father's bestselling book, Dr. Stephen R Covey's 'The 7 Habits of Highly Effective People.' The 7 Habits student success curriculum was created with student transformation as its key outcome—an experience that students would look back on and say "the principles I learned in this class made all the difference." Commenting on his visit to Dubai, Sean Covey said: "College is such an important time for learning, both emotionally and intellectually. It's the perfect environment for college students to apply the 7 Habits to their lives to achieve success both personally and professionally. We aim to mold them into becoming a team player and equip them with key skills and knowledge that will propel them to success."   The program strives to empower students by teaching them how to balance all aspects of their college lives, set habits that lead to success, focus on things within their control, and develop and live by their personal mission statement. They will also learn how to set goals and prioritize their activities, develop relationships with faculty and advisors, bond with other students in a culturally diverse campus community, and commit to self-improvement and renewal. Some students from other universities who attended the 'The 7 Habits' program testified that it motivated them to write down and prioritize their goals, while others commended that it afforded them an opportunity to meet new people and learn in a fun and interactive way. Sean, the Executive Vice President of Global Solutions and Partnerships for FranklinCovey, a global company that specializes in performance improvement of organizations, is a popular speaker to youth and adult groups on topics such as leadership. The American author, motivational speaker, and publishing executive also provide business leadership and time management educational tools for organizations and individuals. Sean graduated from Brigham Young University (BYU) with a degree in English and later earned his MBA from Harvard Business School and is known for writing motivational books for children and teens like Fourth Down and Life to Go: How to Turn Life's Setbacks into Triumphs as his 1st motivational work published in 1990, The 6 Most Important Decisions You'll Ever Make: A Guide for Teens, The 7 Habits of Happy Kids, 'The 7 Habits of Highly Effective Teens' which became a New York Times Best Seller. The 7 Habits of Highly Effective College Students is targeted for college orientation and for use in college student success courses, currently offered to 1.5 million freshmen in the U.S.
Categories