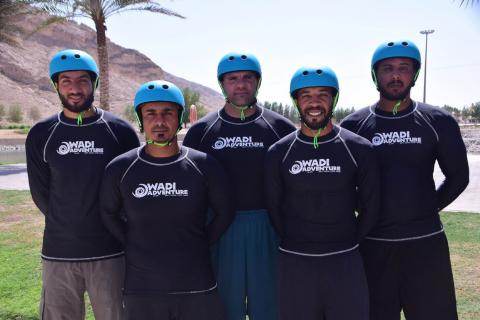 Team undergoes training at Al Ain's Wadi Adventures
Wadi Adventures, the Middle East's pioneering whitewater rafting, kayaking and surfing destination, has announced the participation of the first-ever UAE National Rafting Team comprising officers of the General Directorate of Abu Dhabi Police – Department of Public Safety & Emergency in the upcoming 2016 World Rafting Championship (WRC).
The championship which is being co-organized by the International Rafting Federation (IRF) and Three60 Leisure is taking place for the very first time in the UAE at Wadi Adventures in Al Ain from November 1st to 5th, 2016 and will witness 85 rafting teams from 27 countries competing to win the world title.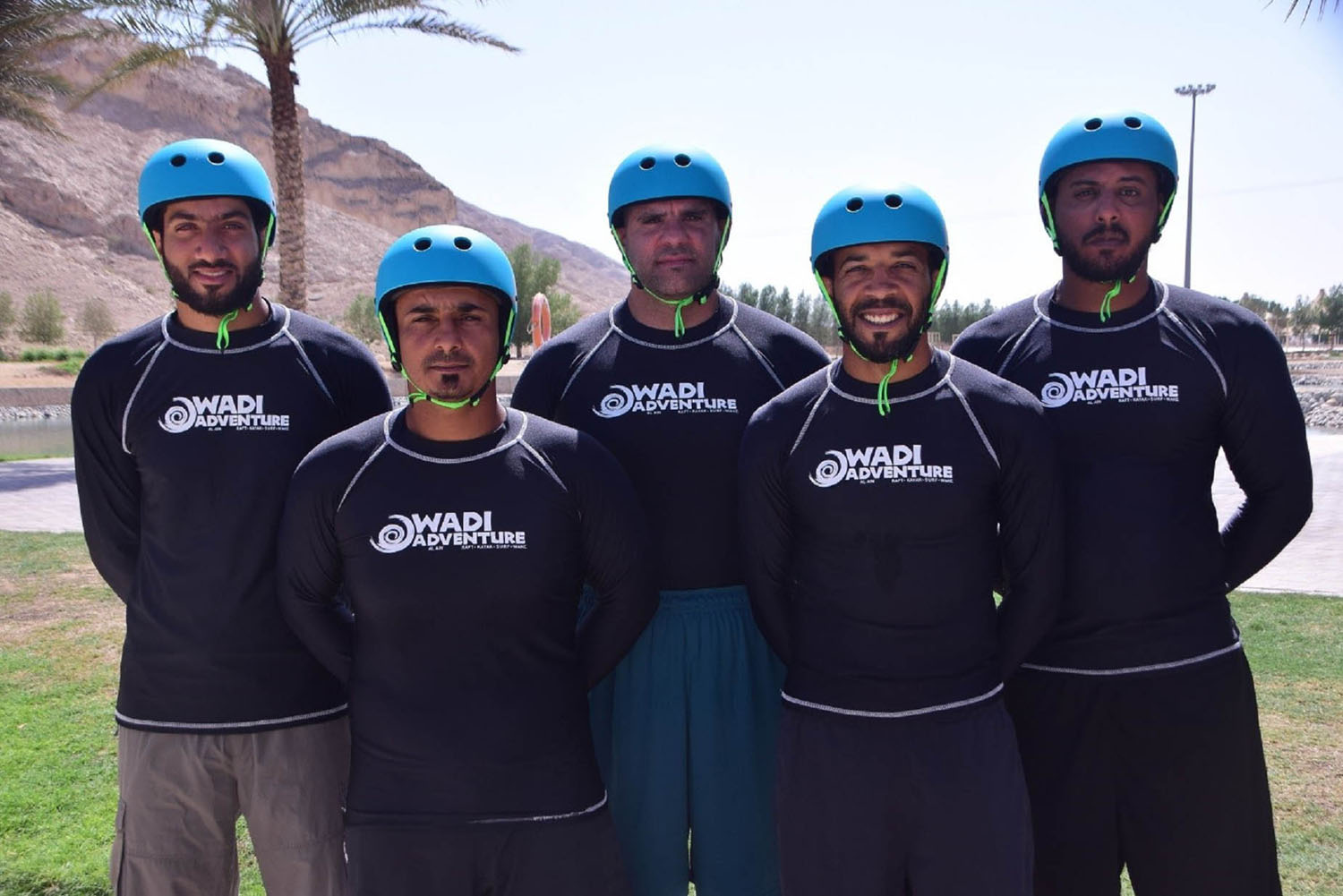 The newly formed UAE National Rafting Team is excited to foray into a new sport for the region. It is greatly honored to represent the UAE in an international sporting event and is currently busy preparing for the championship. The team possesses the necessary determination, discipline and skills required to go head-to-head with the world's best rafters. Its members are being trained and sponsored by Wadi Adventures and are ready to give a good fight to their competitors.
The team comprises Saeed Salem Al Saedi, Moatasem Mohamed Al Fahdi, Saleh Ali Al Saedi, Khalifa Obaid Al Bloushi and Mabkhout Mohamed Al Karbi who are currently undergoing intensive training sessions to master the four disciplines under the World Rafting Championship, namely, Sprint, Head-to-Head (H2H), Slalom and Downriver. The first-ever UAE edition of the premier 4-man rafting tournament will combine points earned in all the four disciplines to determine the overall winner and final positions.
 Saif Al Bloushi, Chief Projects Officer - Tamouh Investments Group stated, "We are very excited to cheer on the UAE's National Rafting Team as it seeks to bring glory to the country. We believe that we have the right talents to establish the UAE as a major competitor in international rafting and Wadi Adventures has the necessary world-class training facilities in place to prepare strong contenders. We highly appreciate the confidence shown by the International Rafting Federation in our capability to host such a major sporting event and wish our team the very best of luck. We would like to invite everybody to come over during the tournament and show their full support for our contingent."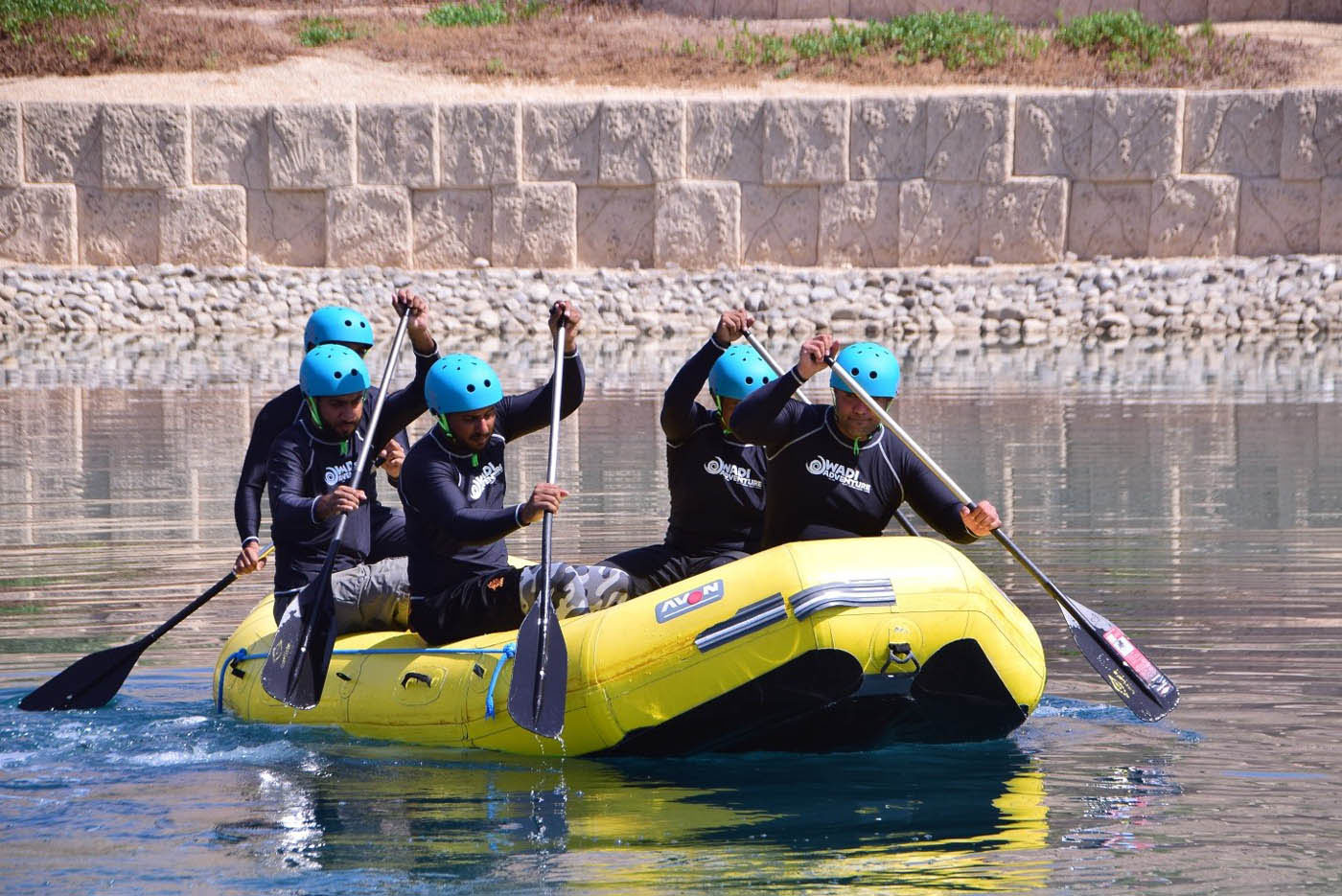 During the Championship, Wadi Adventures will also be featuring Kids and Sports Show zones for participants and spectators to enjoy. Visitors can also experience world's longest manmade whitewater channels, the world's largest surf pool, and an aerial obstacle course featuring a two-story airpark, zip line, climbing wall and giant swing.
Aside from placing the UAE on the global rafting map, WRC 2016 will further boost Al Ain's and Wadi Adventures' appeal among regional and global adventure seekers. Wadi Adventures in particular will highly benefit from international exposure as one of the region's leading adventure sport-themed destinations and home to the Arab World's first-of-its-kind adventure sports complex.
 Located at the base of Jebel Hafeet Mountains south of the city of Al Ain, Wadi Adventures has been specially constructed to accommodate global adventure sport events and competitions, and to host large groups of guests.
 The championship includes Tamouh Investments Group, Abu Dhabi Sports Council and Abu Dhabi Police as main partners, Abu Dhabi Media as the main media sponsor, Trojan and Belvedere as Silver Sponsors, Mubadala, Tafawuq Facility Management, Al Ain Water and Jobe Watersports as Bronze Sponsors, and Green Mubazzarah Chalets, Danat Al Ain Resort, Al Ain Distribution Company and Al Ain City Municipality as valued partners.
Categories