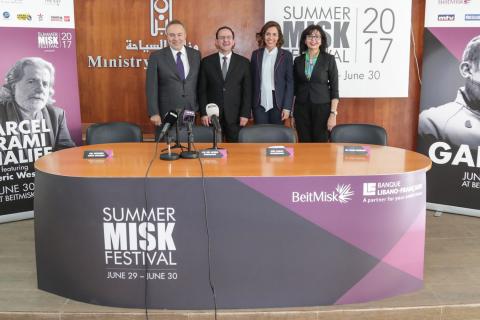 Avedis Guidanian at a press conference to launch the Summer Misk Festival
"Lebanon could be the most important world tourist destination thanks to its cultural heritage and civilization"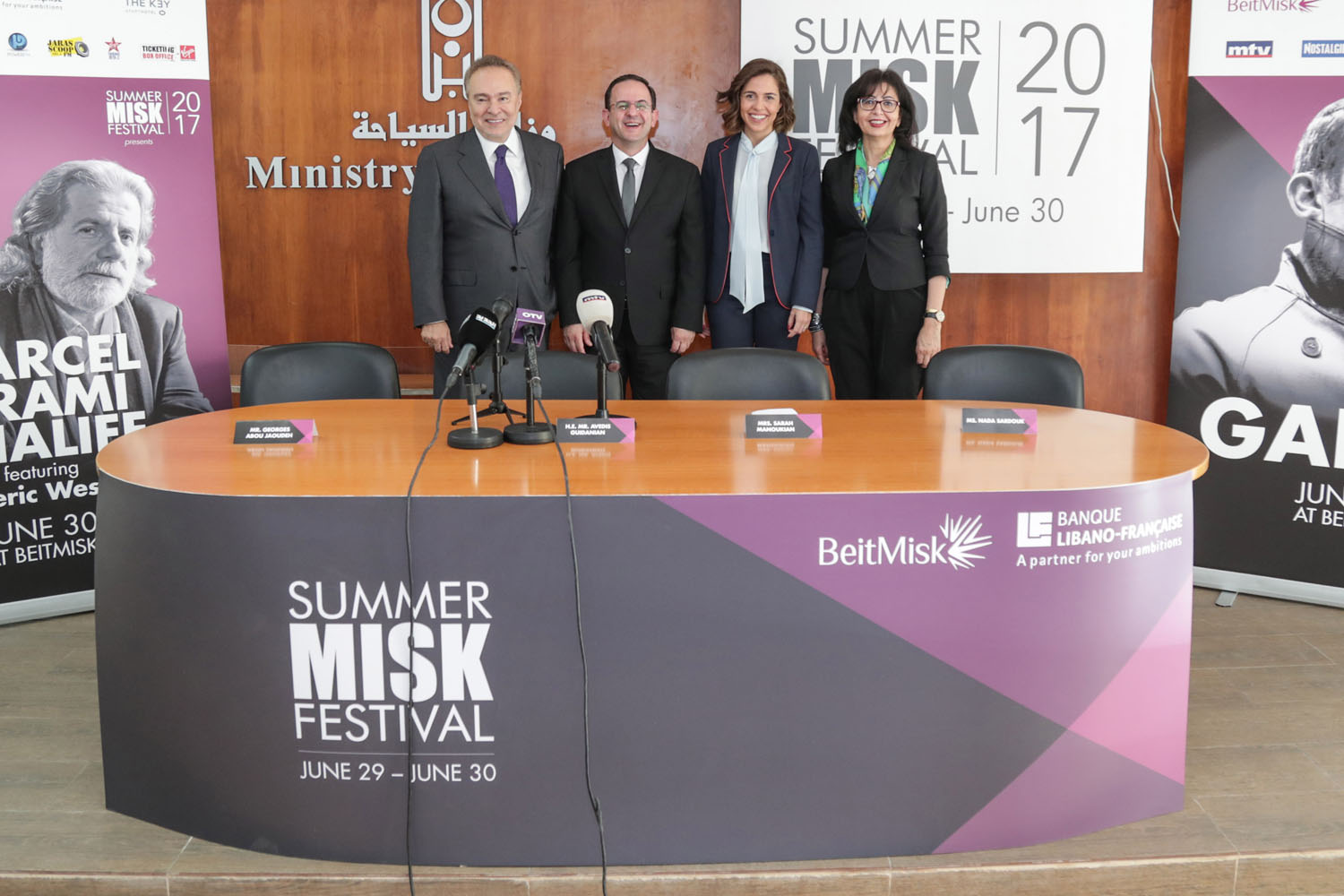 BeitMisk announced, at a press conference, on Monday, that the fourth edition of its Summer Misk Festival is scheduled on next June 29 and 30, under the auspices of the Ministry of Tourism and in partnership with the Banque Libano-Francaise, with one concert with the Canadian singer Garou, and another one with the Lebanese artist Marcel Khalife. The Minister of Tourism, Avedis Guidanian, expressed at the press conference - which was held in the Glass Room of the Ministry – his expectations "to have an excellent summer touristic season", adding that Lebanon "could be the most important world touristic destination thanks to its "cultural and civilization constituents".
Sardouk
The General Manager of the Ministry of Tourism, Mrs. Nada Al-Sardouk, noted in her welcoming speech that "this festival differs from the other festivals for its unique location and its organizers", adding that "this festival is linked to a lovely residential location in Lebanon with a program characterized by a Western-Eastern duality expected by many".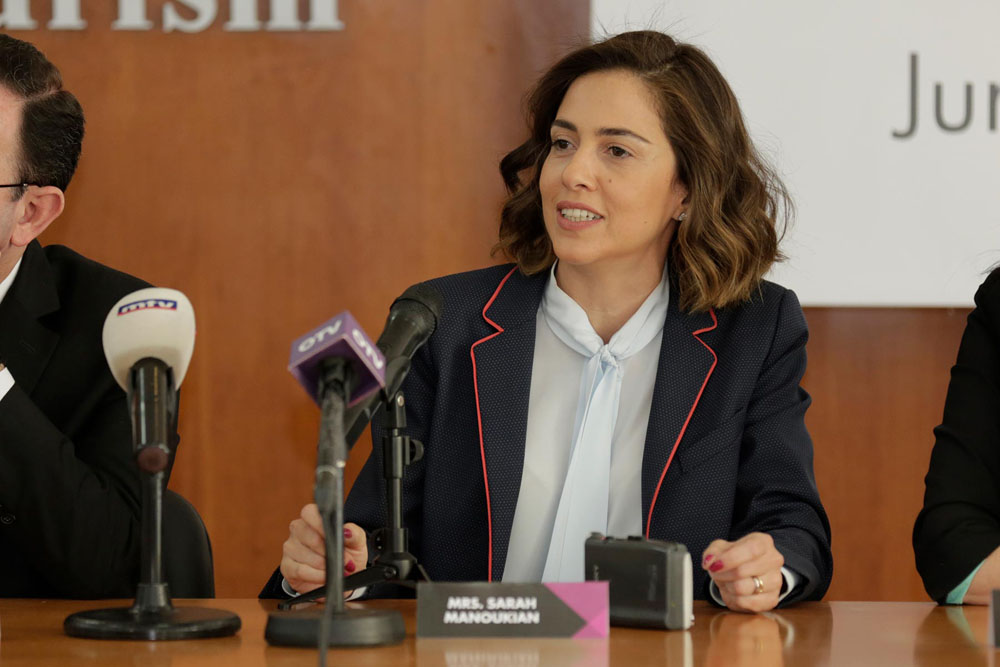 Manoukian
Then, the Director of the Festival, Sara Abou Jaoude Manoukian, expressed her pride in contributing to BeitMisk in "enhancing tourism in Lebanon" through a special event".
She noted that "this Festival which puts BeitMisk on the map of Festivals in Lebanon can also attract people from all the regions in Lebanon. BeitMisk inhabitants are not the only one to enjoy this Festival, which shows that this village is vibrant with life and joy, but also the public which comes from all the Lebanese regions, from all ages and tastes." She insisted on the "diversity Summer Misk is distinguished with, which responds to the needs of all these categories."
Manoukian unveiled the program of Festival and said: "This year, we have two stars on our program: one of them is international, but we can still say that he is Lebanese, because he loves Lebanon as he always says, and because the Lebanese people, in their turn, love him and know him, the Lebanese-Canadian singer Garou who will present his concert on June 29." She indicated that Garou will perform his old and new songs, such as Belle which made him famous while playing the role of Quasimodo in the operetta of "The Hunchback of Notre-Dame", and his top-selling album songs, among which Seul, Reviens, Garou, Rhythm and Blues.
She added: "As for the second star, he is a Lebanese, indeed. But he is international thanks to his music and his creativity, the legend Marcel Khalife, who will present his concert on the night of June 30, accompanied with his son, the musician Rami Khalife. She asserted that "BeitMisk is honored to have this great artist in its Festival, because his participation is of great value; the value of the song committed to the issues of right and human beings and the value of renewed and innovative value of the music.
Manoukian concluded by mentioning that tickets' prices are very well-studied and within the reach of all categories, in a way to allow all culture lovers to attend the concerts."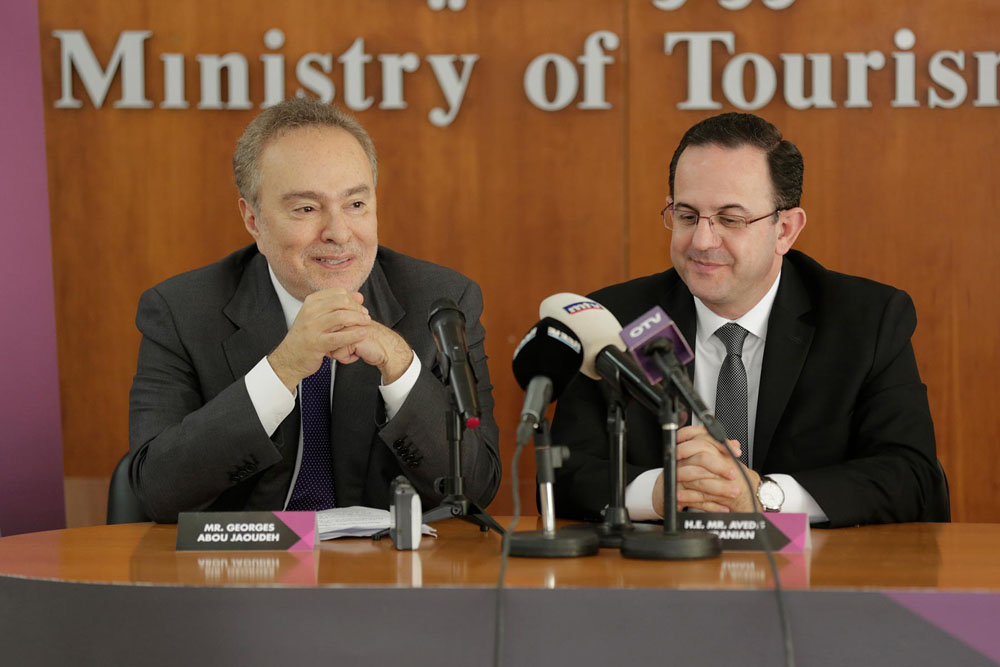 Abou Jaoude
As for Mr. Georges Zard Abou Jaoude, President of BeitMisk's Board of Directors, he welcomed the efforts of the Mr. Guidanian aiming at "boosting the Lebanese tourism in general", expecting "to have a busy season this summer".
"We strongly believe in Lebanon, although some have had some doubts and fears during the last three years; but we confirm through this festival that Lebanon is here and will remain steadfast" he said, while recalling that Summer Misk Festival was launched four years ago.
Mr. Abou Jaoude pointed out that the BeitMisk project is still ongoing "despite the stagnation experienced by the real estate sector in Lebanon, which has negatively affected all real estate projects," wishing that "the concept of smart green villages, like BeitMisk, prevails over all of Lebanon, to preserve our nature and our environment". He stressed the importance of stability "in order to restore Lebanon's prosperity."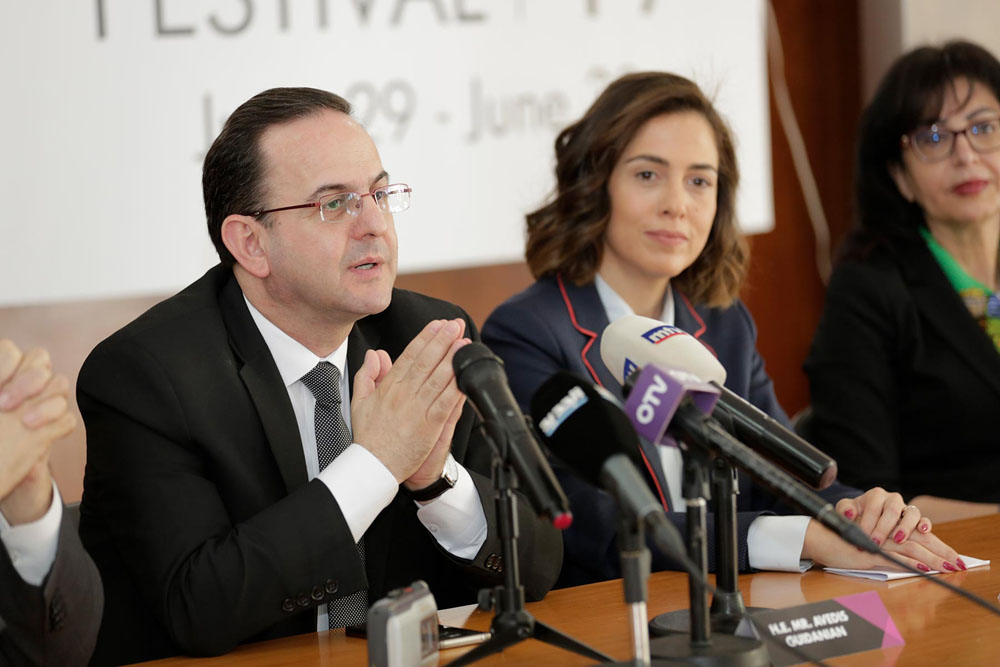 Guidanian
Guidanian indicated that "the nature of the festival is completely different. It is neither a city nor a village festival, as it is held in a very unique place, and at the initiative of people who truly believe in this country." He pointed out that the festival "presents two important names of the art scene, Marcel Khalife who is highly respected at a national, Arab and regional level, and Garou, the world-renowned Canadian singer."
While praising all festivals, the Minister of Tourism emphasized that Lebanon is a "touristic country par excellence, a place that possesses all constituents of tourism", adding that "Lebanon is a country with cultural, artistic and civilization 'ingredients' that enable it to be one the most important touristic destinations in the world, and I believe that together we can overcome all the past difficulties, take action and bounce back strongly with BeitMisk and other festivals".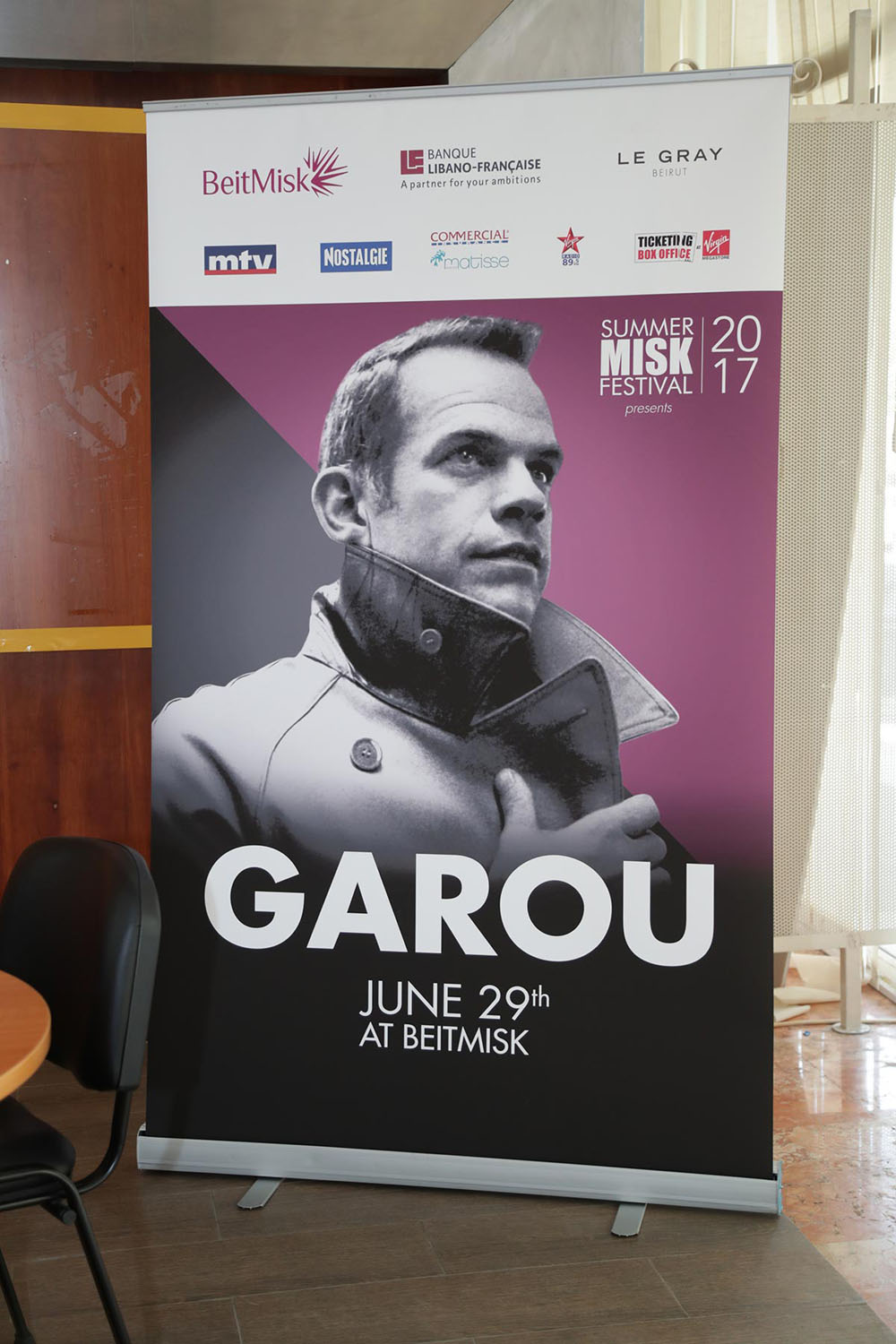 Categories