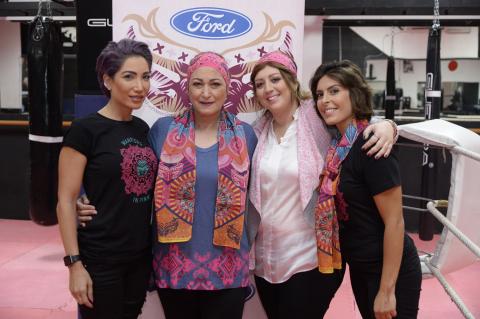 Warriors in Pink program continues to empower patients, survivors, and co-survivors of breast cancer across the Middle East and North Africa
Lebanon's edition of the long-standing campaign, an adrenalin-fueled event held in a boxing ring in Beirut's Knockout Zone Arena
Models of courage inspire cancer patients to stay positive as it will get them through the darkest hours and into the light
Models of Courage – breast cancer survivors – donned new collection of clothing and Warriors in Pink accessories line
Radiating with positivity, breast cancer survivors selected by Ford Middle East and North Africa for this year's edition of Warriors in Pink have come together to reflect on their battles with the disease and to share their heartfelt stories.
By continuously asking, "What more can we do?" Ford's long-standing program Warriors in Pink continues to support, inspire and empower patients, survivors and co-survivors of the disease year after year. The objective is to drive conversation on breast cancer awareness as a leading health concern, to spread a message of hope to current patients and to encourage women and men to get regular check-ups.
Following the remarkable success of previous years' activities, Ford recently organized several photo sessions for survivors – "Models of Courage" – across the Middle East and North Africa region, in the hope that these courageous ladies' actions can inspire current and future patients in their own battles. The 2016 collection of the "Warriors in Pink" clothing and accessories line, which includes a wide range of items from scarves to shirts, was also introduced during these photo sessions.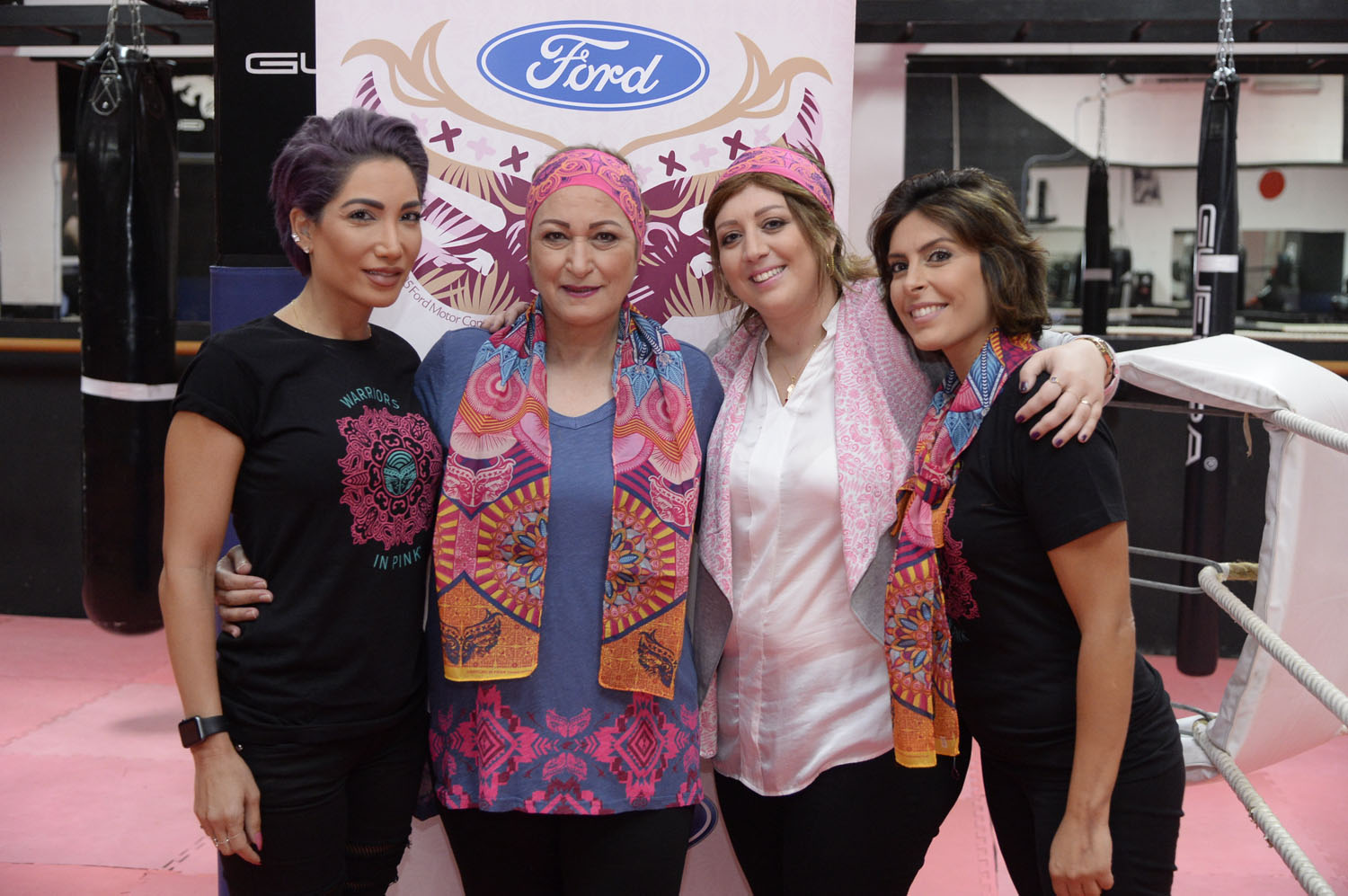 Lebanon
"Hope will see you through,never give up" says Model of courage Yara Chammah in her message to breast cancer patients.  "Don't allow cancer to become a death sentence".
"This is the most important battle of our existence. On some level, we are fighting for our own lives", explains Model of Courage Dr. Amira Mawla.  "But beating cancer does not have to be a lonely battle.  Gather family and friends around you, seek support, somebody close to you to lean on because it helps", says Maya Naeem.
The 2016 edition of Warriors in Pink was an adrenalin-fueled event held in a boxing ring at the Knockout Zone Arena, Beirut. Four breast cancer survivors from Lebanon – Dr. Amira Mawla, Yara Chammah, Nathalie Hashem, and Maya Naeem – modelled the new apparel and accessories collection, and shared their powerful message of hope.
Nathalie Hashem expressed her excitement in taking part in this inspiring campaign: "Ford is leading this awareness campaign because awareness leads to early detection and this is the most effective weapon against cancer. We should all stay alert and listen to what our bodies are telling us".
Sue Nigoghossian, general manager, Communications, Ford Middle East and North Africa, said: "We are thrilled to welcome these courageous and inspiring women to the Models of Courage program, and we are proud to have them represent Warriors in Pink in the region. This campaign has flourished into a long-standing program in the Middle East and North Africa, and we continue to be committed to raising greater awareness of breast cancer and the importance of early detection as it can help save lives."
"Through the Warriors in Pink campaign, we aim to further raise awareness in Lebanon and across the MENA region, to encourage, inspire and empower breast cancer patients, as well as their families."
Originally created to bring the breast cancer community together and support those who embody courage, commitment and hope in the fight, Ford Warriors in Pink has become an active support system for anyone touched by the disease. The Warriors in Pink apparel collection features bold symbols that signify hope and strength, and that embody the warrior spirit of taking charge, harnessing power and standing together. This year, the collection featured new items including a hoodie, a tunic and a T-shirt, as well as best-selling accessories such as the annual women's scarf and an updated versatile tote. Warriors in Pink now has its own coloring book designed to create a relaxing way for breast cancer survivors to pass time, giving them a few moments of peace and mindfulness.
In Lebanon, breast cancer constitutes 35% of all women's cancer, according to the Lebanese Breast Cancer Foundation. Many other factors, such as social stigma, cultural issues and a lack of awareness were blamed for late detection*. As a result, the region has high rates of late presentation. Ford Warriors in Pink hopes to raise the needed awareness about this topic and looks forward to valuable engagement in the fight against breast cancer.
Categories