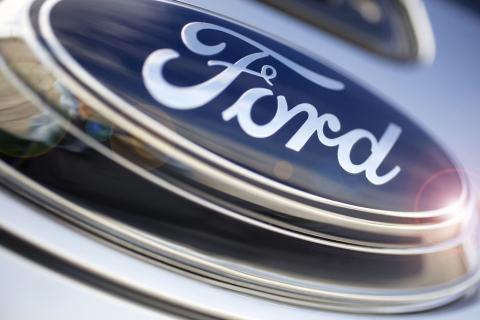 Ford is the first automaker to begin research into airbags and the first to offer a child restraint system and three-point seat-belts
Continuing this work Ford is now working to assist mothers in learning the specific driving skills their lifestyle demands
More than 8,000 people die on the roads in the GCC every year and another 60,000 are injured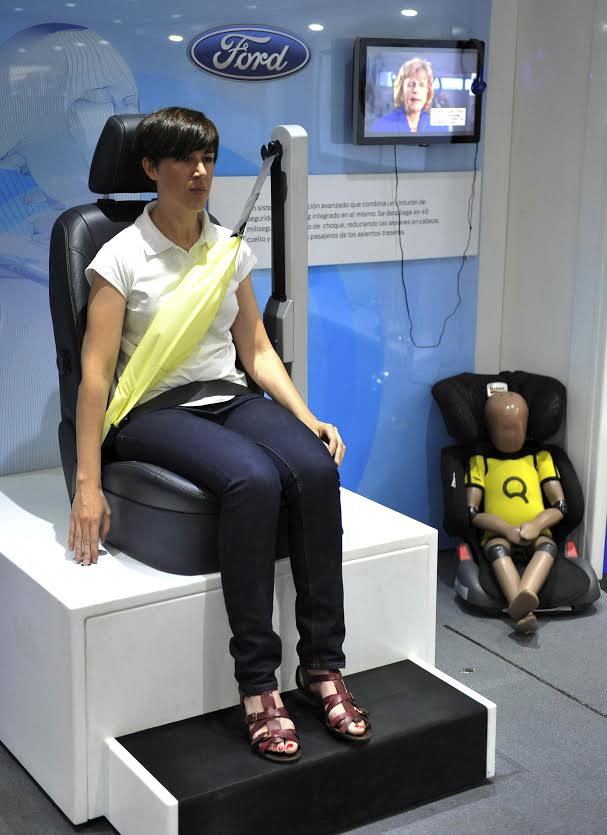 Every parent knows that children can cause chaos and it doesn't stop once they are in the car. Following the recent Mothers' Day celebrations in the U.S., Ford Motor Company – the car maker with the highest number of top U.S. safety ratings of any automaker – is raising awareness of the unique challenges parents face while shuttling children from the school gates to their hobbies and birthday parties.
While parents may set out to be the most cautious drivers on the road, in-car distractions, sleep deprivation and stress alter road perception and reaction time to hazards; and those are only some of the issues mothers face as they simultaneously handle the road and a car full of children.
"When it comes to being a mother, doing everyday tasks while only half awake is commonplace. However, fatigue doesn't just affect energy levels; it also increases irritability and stress, altering hazard perception and making drivers more prone to accidents," says Sue Nigoghossian, general manager, Communications for Ford Middle East & North Africa. "In addition, mothers can sometimes ignore the signs their bodies give them. All too often it's business as usual, even if we feel unwell, dizzy or drowsy."
Driving Skills for Life
Since 2003, Ford's Driving Skills for Life program (DSFL) has been teaching newly licensed teen drivers the necessary skills for safe driving, above and beyond those learnt in standard driver education programs.
This ongoing CSR campaign arrived in the Middle East in 2013 and, as well as highlighting safe driving habits in teenagers, delivered programs specifically targeted to meet the needs of parents in the region.
Alongside simulations of everyday driving scenarios, during a Driving Skills for Life session professional instructors remind mothers to:
Move to a belt-positioning booster seat when the child has outgrown a child safety seat with internal harnesses, which usually happens when they reach a height of 144cm. Children are not secure in an adult seat-belt until the shoulder belt lies across the chest, not the neck or face, and the lap belt is snug across the thighs, not the stomach.
As your child grows, their child safety seat should be changed in line with their weight and height to ensure it can work as designed. When seating your child in a car, use a LATCH system – available in all Ford and Lincoln vehicles – to anchor the safety seat, and never place an infant in a rear-facing seat in the front of the vehicle, with an active air bag.
Children under 13 years of age should always sit in the back seat and if an older child must ride in the front seat, move the seat back as far as it will go, away from the air bag.
It may be easier said than done, but sleep is vital to the ability to respond. According to the US Sleep Foundation, a parent can lose up to 350 hours of sleep in the first year of their child's life. Naps can make up for some of this time, but the impact on concentration, distraction and attentiveness behind the wheel cannot be underestimated. If you feel tired while driving, pull over and take a break, or cut the journey short where possible.
Driving when pregnant
Expectant mothers are reminded of key safety tips if driving while in the first two trimesters of pregnancy, such as seat adjustment, correct seat-belt use and airbag deployment.
A three-point safety belt should be worn at all times, with the shoulder strap placed between the breasts and to the side of the stomach, and the lap belt securely under the curve of the bump. A pregnancy seat-belt can be used, which works in conjunction with standard car seat-belts and uses the diagonal strap as an anchor.
When positioning the seat, ensure a space of 10 inches is kept between the steering wheel and chest and that pedals can still be reached comfortably. "In the third trimester women should avoid driving and sit in the back of the car, where it is safer. If you do sit in the front seat, make sure to push the seat back as far as possible in order to protect your belly from airbag deployment," Nigoghossian advises.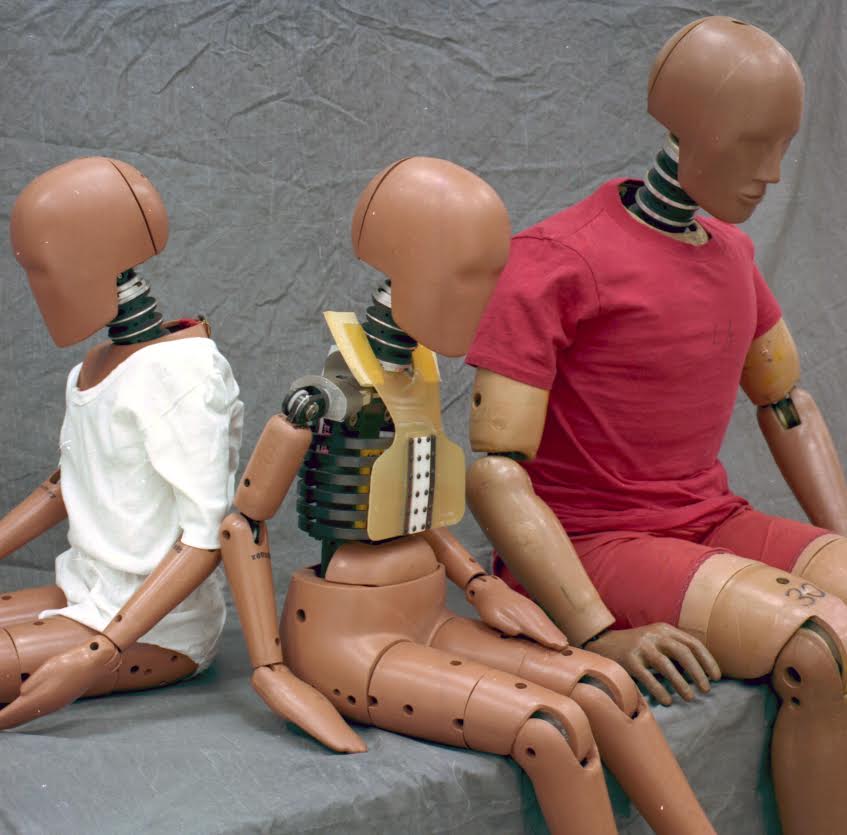 Safety awareness
Tragically, more than 8,000 people die on the roads in the GCC every year and another 60,000 are injured, many of them critically. The World Health Organisation (WHO) estimates that by 2020, road traffic injuries will be the third leading cause of disability adjusted years of life lost in the Middle East.
Ford has a long history of car safety. In 1957 it was the first automaker to begin research into airbags. In 1966, Ford was also the first automaker to offer a child restraint system, the Austro-Guard, and in 1970 became the first automaker to offer a three point safety belt with auto-locking retractor.
Today, Ford remains a leader in the development of new safety and driver-aid technologies and cars are equipped with a number of features to support responsible drivers, such as Blind Spot Information System® (BLIS) with Cross Traffic Alert, Lane Keeping System, Lane Departure Warning, Active Park Assist, SYNC® with MyFord Touch®, AdvanceTrac® with RSC® (Roll Stability Control™), and the world's first ever inflatable rear seat belts.
When it comes to passive restraints systems, Ford's systems include the Safety Canopy side airbag system with rollover protection, which helps protect front and rear outboard passengers in both rollovers and side-impact crashes.
The next-generation driver-side airbag is designed to provide advanced crash protection through the use of a reconfigured curve-shaped tether that pulls in the lower section to create a "pocket" and help lessen the impact of the airbag on the driver's chest and ribs. The current generation of Ford Explorer features the world's first rear inflatable seat belts to enhance rear-seat protection. Additionally, a Side Protection And Cabin Enhancement (SPACE) Architecture is designed to help channel crash forces, by using strategically placed steel rails and tubes under the car body, and in the B-pillars and A-pillars.
The story doesn't end there. Of the new models recently launched in the Middle East, some safety features include:
The new 2015 Expedition includes technologies such as the SYNC with MyFordTouch, passive entry with push-button start and Blind Spot Information System with cross traffic alert
The all-new 2015 Mustang is the safest Mustang ever, featuring special driver assist and new airbag technologies
The new EcoSport boasts electronic brake assist, rear parking sensors, and a configurable speed alarm
The all-new 2015 F-150 features Curve Control to automatically provide more aggressive four-wheel braking when the truck is going into a corner too fast and Blind Spot Information System with cross-traffic alert uses radar hidden in the tail-lamps to detect a vehicle entering a driver's blind spot while driving or slowly backing up
In testing, Ford has the most sophisticated crash dummies on the planet – which it participated in the development of.
The WorldSID dummy contains more than 220 different sensors to measure more responses related to potential injury than any other crash dummy. Ford also created a pediatric crash dummy with a special abdominal insert, similar in size and shape to a 6-year-old human's abdomen, to more accurately help measure the effects of crash forces.
"It's important that mothers understand their daily demands shouldn't take precedence over their health or the safety of their passengers. The month of May is all about mothers and it's the ideal time to bring these issues to the attention of all motorists," Nigoghossian adds.
Categories