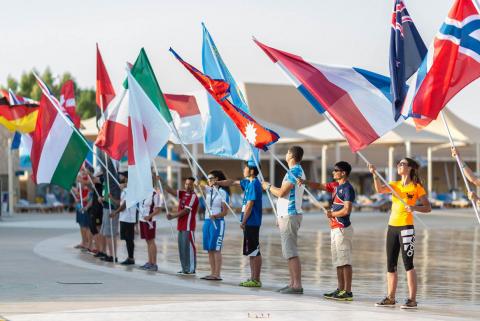 UAE National Rafting Team debuts against world's best rafters
The first-ever UAE edition of the World Rafting Championship (WRC) organized by the International Rafting Federation begins today (Tuesday, November 1, 2016) at Al Ain's Wadi Adventure, the Middle East's pioneering whitewater rafting, kayaking and surfing destination. The 87 competing teams from 28 countries are all set to show off their skills in the R4 (four-man) -class tournament which will pit them against each other in the Sprint, Head-to-Head (H2H), Slalom and Downriver disciplines for five grueling days.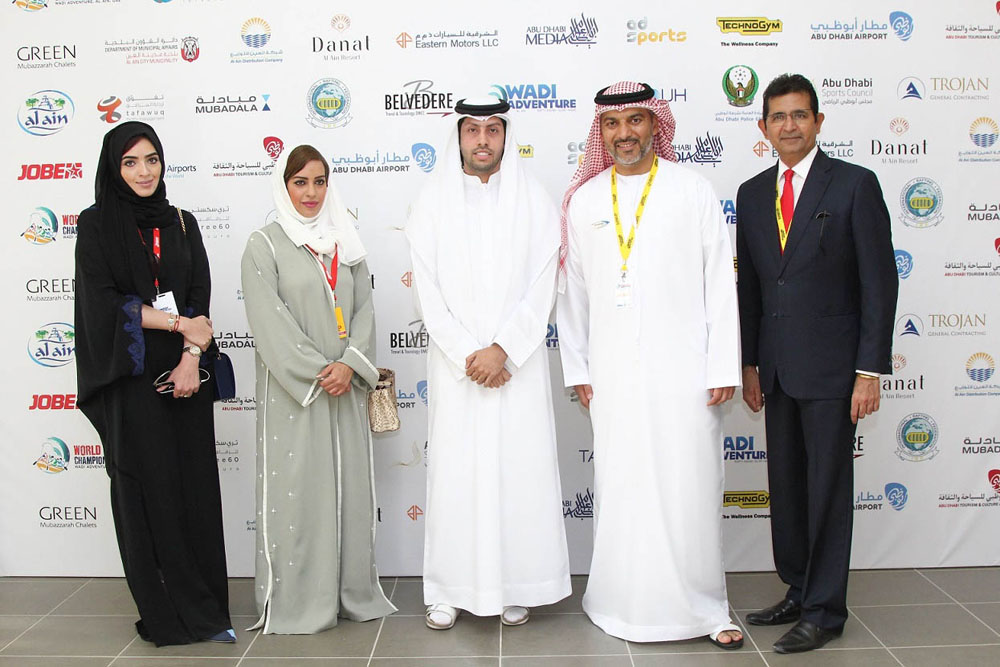 Today's opening ceremony was attended by Main Partners Tamouh Investments Group, Abu Dhabi Sports Council and the Abu Dhabi Police; Media Sponsor Abu Dhabi Media, Abu Dhabi Sports, Yas; Silver Sponsors Trojan and Belvedere; Bronze Sponsors Mubadala, Tafawuq Facility Management, Al Ain Water and Jobe Watersports; and Valued Partners Abu Dhabi Tourism & Culture Authority, Eastern Motors Jeep, Green Mubazzarah Chalets, Danat Al Ain Resort, Al Ain Distribution Company, Al Ain City Municipality, Techno Gym, Universal Hospital, Aster Clinique, Abu Dhabi Airport, Dubai Airport and Hemaya Security Services and event co-organizer Three60 Leisure.
The opening ceremony kicked off with the WRC Community Event and Activation which featured a market, food trucks, a kids' area, sports activities, and a chance for the crowd to view the unique features of the facility like the world's longest manmade whitewater channels, the surf pool, and an aerial obstacle course featuring a two-storey airpark, zip line, climbing wall and a giant swing.
The crowd also warmly cheered on the first UAE National Rafting Team, comprising of Abu Dhabi Police Officers for their debut in the championship. The team has been extensively training at Wadi Adventure and is both proud and honored to represent the country in an international sport event. Wadi Adventure is the proud sponsor of the UAE team and has accommodated the group's training at its facility In Al Ain.
While speaking at the opening ceremony Engineer Saif Al Bloushi, Chief Projects Officer – Tamouh Investments Group, exclaimed, "We are very excited to start off this year's World Rafting Championship (WRC) and see the world's best rafters in action – including our enthusiastic national team whom we hope will perform impressively in their debut. We expect the tournament to attract more attention to the sport and to Al Ain's appeal as an arena for international events of this caliber. We thank all the people and the organizations who have contributed to the success of this event and invite all to explore the amenities of Wadi Adventure while they enjoy the competition."
The WRC 2016 is expected to heighten the UAE's as an adventure destination, particularly Al Ain, the second largest city in the Emirate of Abu Dhabi and fourth largest in the UAE known for its greenery and scenic heritage sites.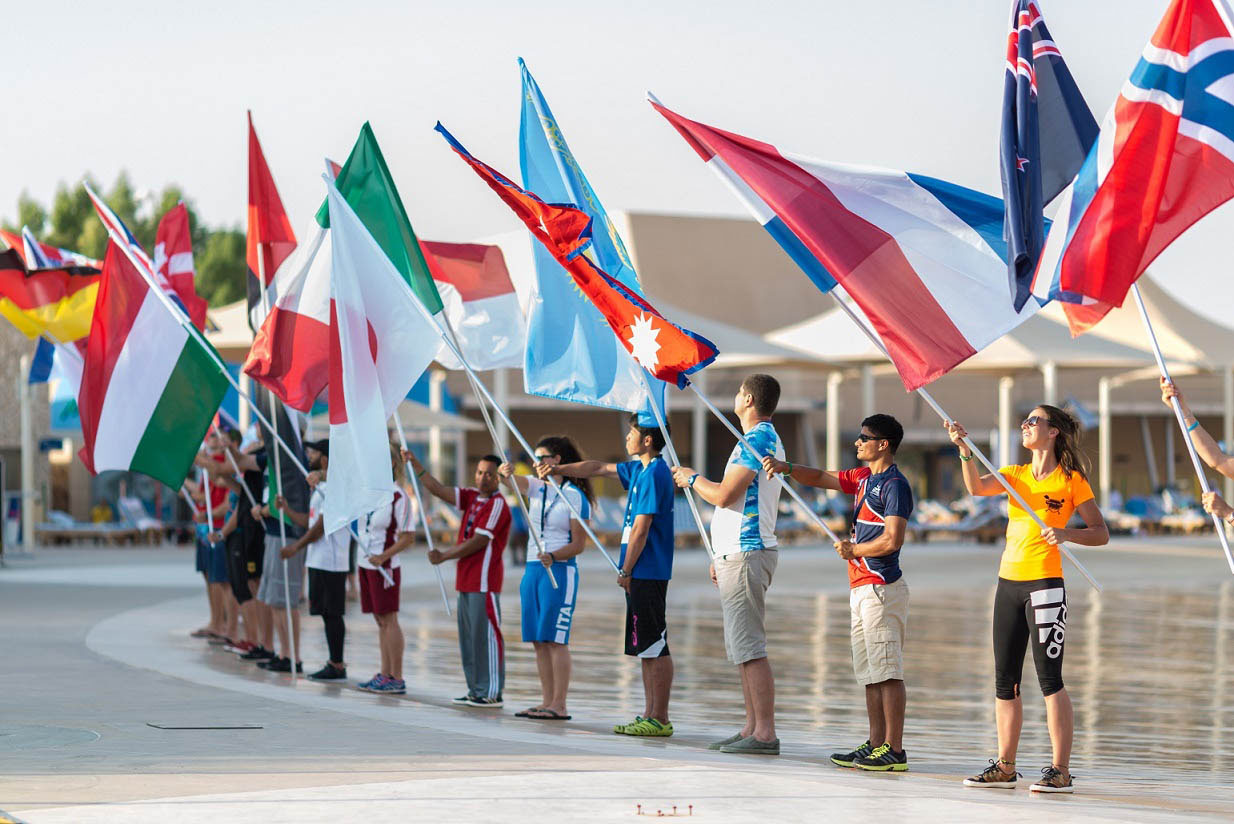 Categories