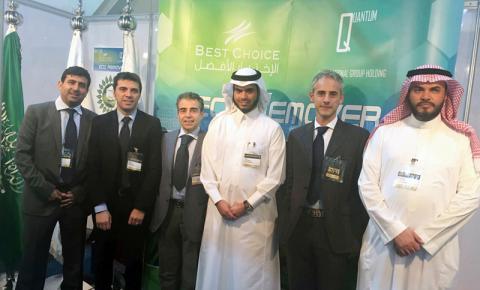 Companies from top oil-producing countries using organic fluid technology to minimize environmental impact & reduce health risks
December 04, 2014 - The innovative EcoRemover® technology produced by Eurosicura S.r.l has been receiving positive feedback and favorable response from oil and gas companies across the GCC and the rest of the world due to its cost-efficient and eco-friendly benefits. Best Choice, an international real estate investment and development firm based in the Gulf and the EcoRemover® technology's exclusive distributor in Turkey, Malaysia, and the GCC, highlighted the EcoRemover®'s competitive edge at the recently concluded 6th Saudi Arabia International Oil and Gas Exhibition (SAOGE) inaugurated by H.R.H. Prince Saud Bin Naif Bin Abdulaziz.
EcoRemover® is the first ever biodegradable hydrocarbon disaggregation fluid technology developed for a wide range of applications such as cleaning, decontamination, soil remediation, water treatment, degassing, de-oiling, degreasing, and formulations. Several companies from top oil-producing countries in the region are utilizing the technology to minimize their environmental impact and reduce health risks.
During SAOGE 2014, representatives from Best Choice and Eurosicura showcased the technology's features before delegates from oil and gas companies. Through the demonstration, the team aimed to highlight the technology's efficiency and effectiveness as well as its eco-friendly advantages.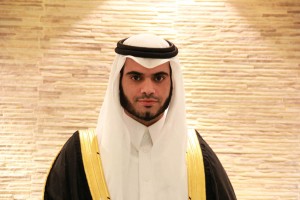 Sami Al Sabeeh, Chairman, Best Choice, said: "The petrochemical sector is one of the major industries that significantly benefits from the innovative EcoRemover®. The GCC is a key market as some of the world's biggest petrochemical producers led by Saudi Arabia are located in the region. As the GCC rapidly move towards adopting eco-friendly policies, the sector's demand for technologies designed to promote environment protection and sustainability is also increasing. EcoRemover® has been attracting high interest from oil and gas companies as it helps them comply with government policies by reducing their environmental impact in a very cost-efficient manner."
Samer Choucair, Deputy CEO and Head of Investment, Best Choice, said: "At this year's SAOGE, we received a high number of inquiries from various participants and visitors, signifying that EcoRemover® plays a pivotal role in protecting the environment. SAOGE provided us an ideal platform to demonstrate its many fundamental benefits to visitors from different parts of the region and the world. We look forward to participating in similar significant regional events in the future for us to highlight the importance of our technology amidst mounting global calls to save the environment from further degradation."
Government representatives, industry leaders, decision makers and stakeholders attended the high-profile SAOGE 2014.  The three-day event's opening ceremony was held on November 24, 2014 at the Dhahran International Exhibition Center in Dammam.
Best Choice was among the show's high-level exhibitors presenting industry's latest state-of-the-art technologies. Aside from real estate, Best Choice has diversified its portfolio to cover other major industries such as oil and gas, food, industrial cleaning, and transportation as part of its business expansion strategy. 
About "Best Choice"
Established by a group of seasoned Saudi investors, Riyadh-based Best Choice – with offices in Bahrain, Turkey and Maldives – offers end-to-end real estate investment and development solutions focusing on international markets and major regional destinations including Saudi Arabia and Turkey. Its broad range of clients extends from families to high-net-worth individuals.
The company's founders have a combined industry experience of more than 30 years in the GCC – one of the world's most vibrant property hubs. Best Choice aims to emerge as a property solutions provider of choice through its strategic mix of quality developments, quality markets, and quality people.
Best Choice offers exclusive properties for sale in Italy and Spain. It is also developing and selling mixed-use projects in Turkey and overseeing infrastructure and residential developments in the Kingdom of Saudi Arabia. A 5-star resort is currently in the works in the Maldives as well.
Categories