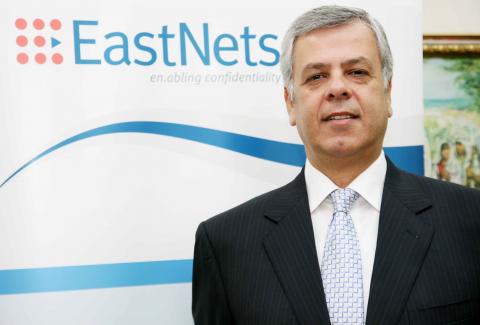 September 29, 2014 - EastNets, a leading global provider of compliance and payments solutions and services for financial institutions and corporates, hosted today (Monday, September 29, 2014) an Open Theater Presentation in collaboration with IBM during the opening day of Sibos 2014 which will run until October 2, 2014 at the Boston Convention and Exhibition Center in the USA. The EastNets – IBM seminar discussed 'The significant impact of visualization and link-analysis on the effectiveness of AML solutions in the compliance industry.'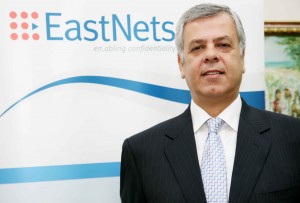 Lina Hediah, Chief Information Officer of EastNets, and Richard J.D. Collard, WW Business Development - i2 for SME – Transaction Fraud, AML and RISK, IBMm delivered an in-depth presentation of how visualization and link analysis work to make combating money laundering easier and more effective. The session discussed the impact of visual analysis in finding key transactions for investigation by identifying transaction flow and account relationships.
About EastNets:
EastNets® is a leading global provider of compliance and payments solutions for the Financial Services industry. Over the past 30 years EastNets has built distinctive expertise to develop and implement standardized and individual solutions against financial crime, and for risk management, monitoring, analysis, reporting, and state-of-the-art consultancy and customer support. Over 1000 customers including some of the largest international financial institutions rely on EastNets solutions and professional services, and over 300 corporate and financial institutions rely on EastNets for outsourced SWIFT and compliance software solutions made available as a service through its fully managed service bureaus. EastNets is a global company with regional offices in major cities, supported by a large network of global strategic partners.
Categories