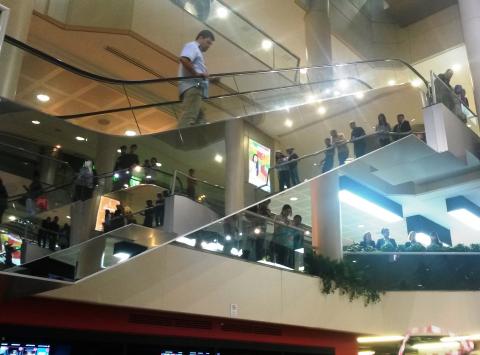 Beirut, October 22Th, 2014: Dunes Center hosted the contemporary dynamic dance performance 'JINX 103' by two Swedish dancers from the Compagnie József Trefeli. Brought by the Beirut Street Festival 2014, the performance was free of charge and open to Dunes' grand public.
In celebration of JINX 103's 100th performance, Dunes is one of the few centers to host the dance performance that is touring in 20 countries around the world. Surrounded by a captivated audience, the lively duo mixed up body percussions to create a musical dance delight in Dunes' uniquely transformed space.
Mr. Ziad Dakroub, Executive Manager at Dunes, commented, 'We are proud of the partnership Dunes Center has created with its community, and the vibrant, culture-rich playground it provides for everyone.  As we work on fulfilling our mission, we strive to remain focused on catering the needs and wants of the Lebanese that live at the heart of everything we do."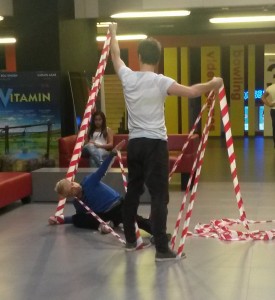 Back for its 10th edition, the Beirut Street Festival proposes to restore the outdoor culture through a variety of vibrant art performances, creating a cosmopolitan creative artistic atmosphere in the city.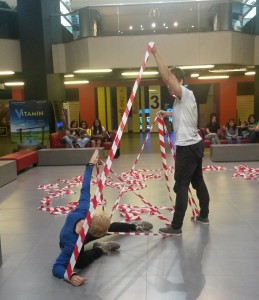 Located in one of Beirut's most popular and dynamic districts, Dunes Center is also a spacious mall and shopping center with a variety of cuisines, a food court, an arcade center and 5 recently renovated Circuit Empire movie theatres.
Categories