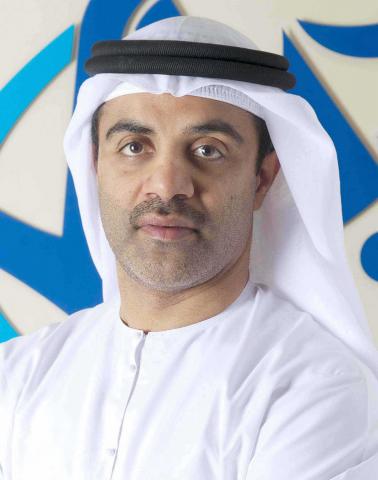 Summit to reveal Dubai Maritime Innovation Award winners
Under patronage of H.H. Sheikh Hamdan Bin Mohammed Bin Rashid Al Maktoum, Crown Prince of Dubai and Chairman of the Executive Council, the Dubai Maritime Summit will launch tomorrow (Wednesday, November 2, 2016) to discuss the present and future of world maritime navigation, with a special focus on best practices in maritime innovation, arbitration and human capital investment. The summit, which will be held on the side lines of the Dubai Maritime Week 2016, will reveal the winners of Dubai Maritime Innovation Award, a significant new addition to the event which recognizes the creativity and innovation in the maritime industry.
Amer Ali, Executive Director of the Dubai Maritime City Authority (DMCA), said that the Dubai Maritime Summit 2016 is an important strategic initiative that promotes cooperation between maritime industry leaders and strengthens the knowledge transfer among experts. It highlights the exchange of best international practices and innovative solutions which promote competitiveness in the global maritime clustering. He further noted that inaugural edition of the Dubai Maritime Innovation Award follows the UAE's national efforts to honor innovativeness, creativity and excellence that will drive Dubai as a leader and most innovative city in the world and become the global center for maritime excellence and innovation.
The Dubai Maritime Summit 2016 will include 5 interactive sessions, with the first session themed 'The State of the Global Industry' while the second and third seminar will highlight the 'Global Shipping Markets,' and the 'Launch of the Emirates Maritime Arbitration Centre (EMAC),' respectively. Maritime innovation will be the center of discussion at the fourth seminar themed, 'Innovation in Shipping Technology', while the last seminar will tackle 'Maritime Regulation' focusing on formulating a clear framework to develop a legislative structure that will spur the industry to keep pace with local, regional and international developments.
The Dubai Maritime Summit draws the maritime sector's leaders, decision makers, policymakers, high-level government officials, and regional and international maritime industry leaders. Some of the most distinguished local and international guests include Kitack Lim, Secretary-General of the International Maritime Organization (IMO); H.E. Dr. Abdullah Belhaif Al Nuaimi, UAE Minister of Infrastructure Development and Chairman of the Federal Transport Authority - Land and Maritime; H.E. Sultan Bin Sulayam, Chairman of Dubai Ports, Customs and Free Zone Corporation (PCFC) and the Chairman of DMCA; and H.E. Admiral Mohab Mamish, Chairman, Suez Canal Authority and other notable international economic experts, including renowned international economic expert and journalist Todd Benjamin.
Categories