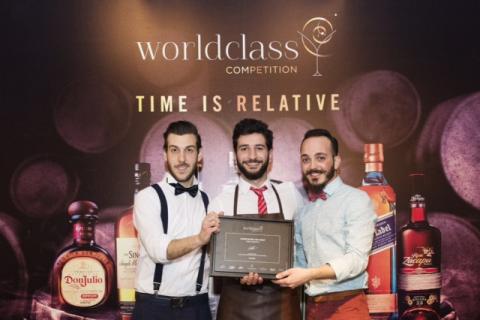 The search for Lebanon's best mixologist continues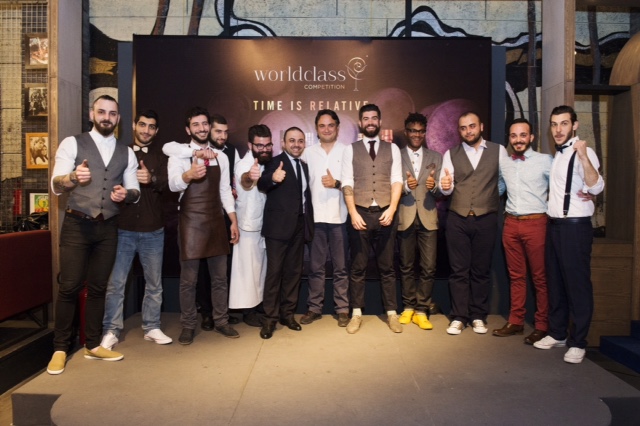 The quest for Lebanon's best mixologist continues as Burst 2 of Diageo's World Class Competition took place on April 28 at Indie Lounge. Eight of Lebanon's best bartenders from recognized venues across the country came together under the theme of "Time Is Relative" to produce their best shaking and stirring expressions with Diageo's Premium Reserve Brands.
"Ageing of spirits is an ancient art form," explained Sharbel Abou Tayeh, Diageo Reserve Brand Ambassador in the MENA region. "Most spirits and liqueurs have hundreds of different components each making the number of possible interactions almost incalculable. Ageing different components then blending them back together can produce a more complete profile." He added.
Bartenders showed off their exceptional skills and creativity, mesmerizing the judging panel that consisted of two mixology experts:  Barrie Wilson, the man behind Diageo World Class Bartender of the Year and the owner of Scotchlimon in London, Deano Moncrieffe, Diageo Western Europe Ambassador for Don Julio, and the Lebanese blogger Anthony Rahayel, the man behind "No Garlic No Onions."
Three winners were chosen to move on to the finals: Alan Haddad from JunkYard, Mike Kassabian from Skybar and Jassar Al Tahat from Bistrobar Hamra. All three will now run for the title of Lebanon World Class Champion who in turn will travel to South Africa to participate in the World Class 2015 Global Championship.
"Choosing only three was a difficult task for the judges as all eight demonstrated exceptional skills. Selection criteria were Creativity, Taste & Balance, Expression of World Class Spirit, Presentation, Technique, and Cocktail Name," said Abou Tayeh.
Diageo Word Class has certainly gained lot of momentum both locally and globally in the last years and has created a shift in mixing and serving standards as well as refined drinking culture. Winning the title and taking part of such an activity doesn't only serve as a great career boost for all contestant but also give them a chance to step into the international arena.
Categories