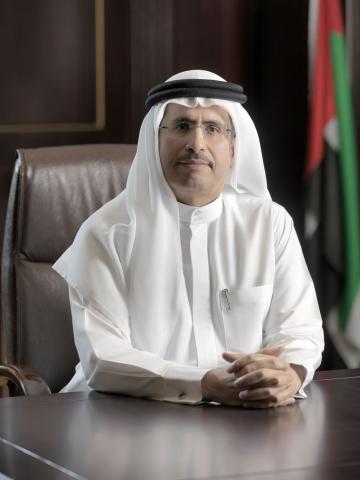 Dubai Electricity and Water Authority (DEWA) has opened registration for the 12th Best Consumer Award, which encourages residential customers to use energy sensibly, and raises awareness about the importance of adopting environmentally-friendly practices. The Award reflects DEWA's efforts to encourage customers to reduce their daily use of electricity and water, and supports its strategy to reduce energy demand to preserve and sustain natural resources.
This year, the Best Consumer Award has two categories: Villas and Apartments. Consumers who achieve the highest savings in electricity and water will receive cash prizes totaling AED 60,000 and appreciation certificates from DEWA. In the two categories, the user who achieves the highest savings will receive grand prizes of AED 15,000 each. The second will receive AED 10,000 each and the third AED 5,000 each. To qualify for the award, customers have to reduce their electricity and water use by at least 15% from 1 January to 31 December 2016, compared to the same period in the previous year.
"DEWA attaches great importance to the rational use of energy, in its efforts to achieve the Dubai Clean Energy Strategy 2050, launched by His Highness Sheikh Mohammed bin Rashid Al Maktoum, Vice President and Prime Minister of the UAE and Ruler of Dubai, to establish a sustainable model of energy conservation that can be exported to the whole world. Our goal is to become the city with the lowest carbon footprint in the world by 2050. These efforts also support the Dubai Integrated Energy Strategy to reduce energy demand by 30% by 2030. DEWA has encouraged and rewarded customers who made the effort to reduce their use. Through the Best Consumer Award, DEWA promotes conservation, and involves participants in achieving sustainable development," said HE Saeed Mohammed Al Tayer, MD & CEO of DEWA.
"The Best Consumer Award supports DEWA's efforts to raise awareness in society about the importance of the sensible use of energy and protecting our natural resources, for generations to come. Last year, 6,008 customers participated in the Best Consumer Award from across the Emirate. They saved 3 million kilowatts per hour (KWh) of electricity and 29 million gallons of water, and 1,988 tonnes of carbon dioxide emissions, which is equal to AED 2.4 million in savings," said Amal Koshak, Senior Manager of Marketing Communications at DEWA.
In addition to reducing consumption by 15%, users can gain additional points that enhance their winning chances by paying their bills on time using DEWA's website or smart app, and by making use of solar energy. This year, DEWA provides an additional opportunity for the Consumer Award participants to win the Baitna Methali (Arabic for Our Home is Ideal) award, which honours homes that enjoy the best safety, health, and environmental criteria.
Participation in the Best Consumer Award is open to residential customers in Dubai. Users can register on DEWA's website (www.dewa.gov.ae) or smart app. A specialised team from DEWA monitors the customer's electricity and water use and compares it with last year's. The deadline for this year's award is 31 December 2016.