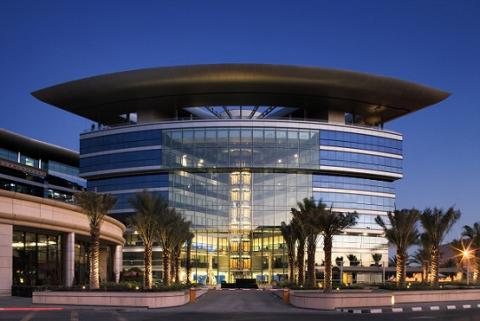 31 per cent in net profit
30 per cent in sales revenue
27 per cent in number of new multinational companies
H.H. Sheikh Ahmed bin Saeed Al Maktoum: "DAFZA is committed to achieving its strategic objectives through the provision of integrated solutions for attracting regional and international investors and strengthening the state's economy"
Dubai, UAE. September 24, 2014: Dubai Airport Freezone Authority (DAFZA) has announced a 31 per cent year-on-year increase in net profit and a 30 per cent increase in sales revenues for the first half of 2014. It has also reported a significant rise in office sales, with a 67 per cent increase in new customers and 17 per cent growth among existing customers for the same period.
The overall occupancy rate of offices at DAFZA has increased as well by 23 per cent. In addition, the number of new company registrations rose by 14 per cent, with multinational companies accounting for 27 per cent and also occupying 15 per cent of the total new leased office spaces.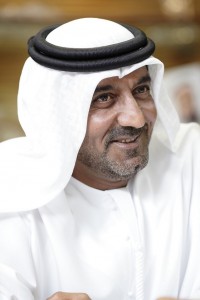 H.H. Sheikh Ahmed Bin Saeed Al Maktoum, Chairman, DAFZA, said: "We are very proud of the extraordinary results that we achieve at DAFZA. Our accomplishments embody the ambitions and values that we stand for. Year after year we grow strong and stand by our commitment to offering the best services a free zone can deliver. Our focus on unparalleled service will enable us to achieve our strategic objectives in the coming years. We shall continue to provide integrated solutions to attract regional and international investors and consequently contribute to a stronger national economy."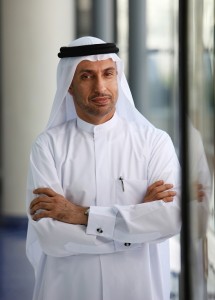 Dr. Mohammed Al Zarooni, Director General, DAFZA, said: "The huge progress made by DAFZA in launching several key projects and initiatives has significantly added to our capabilities and the overall benefits of our strategic partners and resident companies. The positive results we have achieved in terms of sales revenues, new office leases, expansions to existing corporate space and additional multinational companies are the result of our ability to attain high levels of customer satisfaction. The successful experiences of our clients, in turn, are helping attract more new tenants eager to take advantage of the exceptional facilities and benefits available at the Freezone. This is clearly reflected in the recommendations and referrals of these companies which accounted for 13 per cent of total sales revenues during the first half of this year."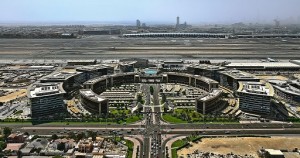 This continuing evolution has contributed to the provision of enhanced services, facilities and amenities, and business-friendly regulations – all of which boost investment opportunities in terms of both maintaining existing businesses and attracting new ones. This is in addition to the inherent advantage of the free zone's location at the center of the city near the Dubai International Airport, which has become the most important element to attracting foreign companies.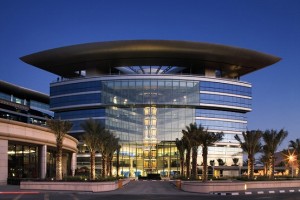 Marketing Plan and Contributions to Capital Development
DAFZA has prepared a carefully designed marketing plan that targets Europe, America, Japan, Korea and Australia. The plan emphasizes direct contact with decision makers through seminars, workshops, meetings, and participation in leading regional and international exhibitions.
Dr. Al Zarooni commented: "We pay special attention to the quality of the new companies that join us. We always welcome the international and multi-national companies that are seeking to gain a foothold in the Middle East through establishing a branch office or subsidiary in Dubai. DAFZA has succeeded in establishing itself as the first choice for those companies, due to its excellence in offering world-class services and outstanding solutions."
DAFZA has recently been focusing on improving its quality standards in order to ensure the provision of high-level services and appropriate support for both existing and potential investors to maintain its status as one of the top free zones in the Middle East and the world. The Authority has also exerted major efforts to provide an integrated infrastructure supported by a healthy working environment that meets the requirements of investors and international companies interested in setting up operations in Dubai. The emirate has become an attractive investment destination for international companies, especially those originating from European and the US.
Notes to Editors
Dubai Airport Freezone (DAFZA) 2014 highlights:
DAFZA awarded the titles of Global Free Zones of the Future" for 2012-2013 and "Top Middle East Free Zone of the Future" for 2013-14 by Foreign Direct Investment (fDi) magazine.
The Authority was awarded the prestigious Dubai Quality Award (DQA) – Dubai in 2013.
DAFZA was recently transformed into a wireless smart city, becoming the first free zone in the region to integrate free WiFi connectivity and smart services in its territory.
DAFZA has launched a "Business Award" to honor excellence in the areas of Health, Safety and the Environment among its tenants.

The Authority participates in several environmental activities and campaigns throughout the year, including 'Earth Hour,' 'Clean up UAE' and 'Clean up the World.' It also contributes to other social responsibility initiatives such as blood donations and anti-smoking drives and Umrah for Blinds.

DAFZA has recently announced its expansion plans and vision to invest in lands owned by Al Wasl Real Estate Corporation.  This project aimed at supporting Dubai's economy which involves the building of light industrial units (LIUs) for companies operating out of the freezone.
DAFZA has successfully completed 70 per cent of the construction of its brand new all-in-one DAFZA Plaza. The facility includes two multi-storey buildings with 7 and 4 levels, a food court, 10 shops, five premium restaurants, 15 pantries, and seven kiosks. The project is expected to be completed by 2015.
DAFZA has upgraded its central cooling plant and doubled its capacity by 40 per cent using the latest energy saving techniques and technologies. The project was 100 per cent completed in the middle of this year.
The Authority has also finished the building of multi-story car parks that can accommodate a total of 835 vehicles to meet tenant requirements within mid-2014.
About Dubai Airport Freezone Authority (DAFZA)
Established in 1996 as a part of the Dubai Government's strategic plan to be an investment-driven economy, DAFZA is one of the fastest growing premium free zones in the region. The free zone is currently home to over 1,600 companies from various industry sectors, including aviation, freight and logistics, IT and telecommunications, pharmaceuticals, engineering, food & beverage, jewellery and cosmetics. Located strategically within the boundaries of the Dubai International Airport, DAFZA offers a wide range of modern facilities with state-of-the-art infrastructure.
International investors can enjoy dynamic growth through DAFZA's excellent incentive packages – including 100 per cent tax exemption, 100 per cent foreign ownership, and no currency restrictions.
DAFZA has also won many regional and international awards. It received the prestigious Dubai Quality Award (DQA) for 2013 and was awarded the titles of Global Free Zones of the Future 2012/13 and top Middle East Free Zones of the Future 2013/14 by Foreign Direct Investment (fDi) magazine.
DAFZA's commitment to quality is also recognized by worldwide ISO certificates for Quality, Environment, Health & Safety, Information Security Management System, as well as Complaints Handling System.
Categories