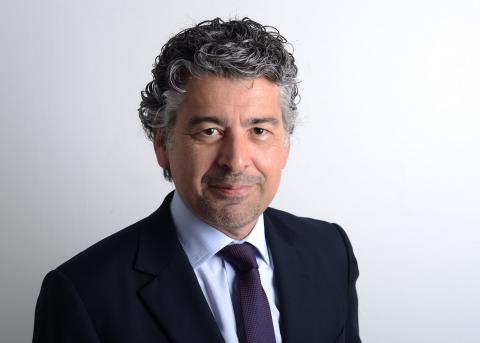 Agreement to make integrated TimeXtender-Qlik solutions available to MENA & Indian enterprises
 CMCS, the leading Project Management consultancy, has recently announced that it has entered into a major reseller partnership with TimeXtender (TX), the world's leading provider of Data Warehouse Automation (DWA) software for Microsoft® SQL Server®. The agreement will enable CMCS to offer its clients in the Middle East, North Africa and India TimeXtender's industry-leading DWA software alongside advanced solutions from Swedish business intelligence software developer Qlik.
The collaboration will capitalize on TimeXtender's status as a Qlik Technology Partner to provide existing and future CMCS customers with access to TX DWA coupled with either the Qlik Sense visual analytics or QlikView data discovery tools. TX DWA delivers results and business reports five times faster than other business intelligence solutions on the market. Qlik Sense, on the other hand, enables enterprises to create flexible and interactive data visualizations to make meaningful decisions, while QlikView is a highly flexible business intelligence platform for turning data into knowledge used by more than 24,000 organizations worldwide.
Bassam Samman, CEO, CMCS, said: "Through our landmark partnership with TimeXtender we can now provide our markets with an integrated solution that harnesses the power of TX DWA side by side with the superior visual analytics and business intelligence platforms of Qlik. This combined package will empower our customers to maximize their corporate data to produce high-quality analytics for making the best decisions, thus enhancing total cost of ownership and accelerating time to value."
The integrated package to be offered by CMCS under its reseller partnership with TimeXtender will protect data while providing an impressive analytical visual presentation. This will help organizations benefit from a modern data infrastructure and minimize the gap between business and IT. The solution will enable business users to independently and easily make changes and upgrades minus IT support.
CMCS has an outstanding track record in delivering PMWeb and Oracle Primavera solutions, internationally accredited project management training, and best project and risk management practices. Its comprehensive Project Management Information System (PMIS) solutions help capital-intensive organizations in the Engineering and Construction, Infrastructure, Oil and Gas, Power and Energy and Public Sectors to transform every-day data into valuable source of knowledge to visualize, analyze, predict and share a single version of the truth of projects' status, health and performance.
Categories