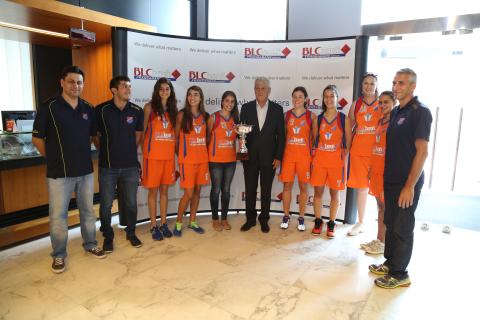 Beirut – Lebanon: Mr. Maurice Sehnaoui, Chairman and General Manager of BLC Bank, in the presence of Mr. Raoul Nehme, General Manager of BLC Bank,  honored today the Antelias Homenetmen  Women Basketball Team who was crowned champion of the Lebanese Basketball Tournament for the year 2014. The honoring ceremony took place at BLC Bank's headquarters and was attended by the Chairman of Homenetmen Antelias, Dr. Ishkhan Yeghiayan, member of Lebanese Basketball Federation FLB, Mr.Georges Saboundjian and members of the local media.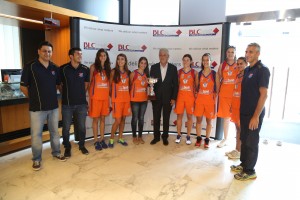 On the occasion, Dr. Ishkhan Yeghiayan outlined the history of the Club, highlighting all the wins and trophies in its record, and thanking BLC Bank for its continuous support through We Initiative, a program designed for empowering women economically in Lebanon and the region.
From his side, Mr. Maurice Sehnaoui praised the hard work of the Homenetmen Club team members, emphasizing the great results achieved thanks to the efforts of the Club's administration. He also pledged BLC Bank's commitment to continuously supporting women through We Initiative program.
Categories