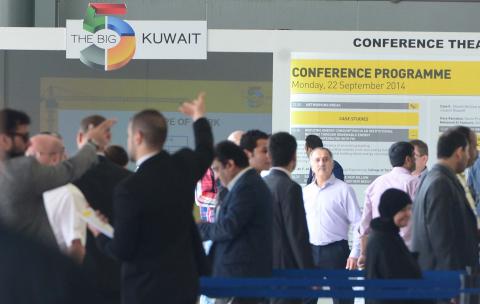 Under the Patronage of Sheikh Jaber Al-Mubarak Al-Hamad Al-Sabah
Second edition of show receives overwhelming response on opening day
September 22, 2014 - Under the Patronage of Sheikh Jaber Al-Mubarak Al-Hamad Al-Sabah, Prime Minister of Kuwait, The Big 5 Kuwait 2014 opened on Monday, September 22, 2014 and will run until the 24th of September at the Kuwait International Fair. Architects, engineers, contractors, consultants, project managers, procurement managers, property developers, contractors, facility and contracts managers and interior designers attended the event to source products, learn and network.
The visitors were delighted with the new and innovative products from exhibitors coming over from 15 countries. The overwhelming response received by The Big 5 Kuwait 2014 on the first day further consolidates its position as Kuwait's largest building and construction show.
Commenting on the first day of the show, Mohammed Ahmed Bin Fahad, a visitor from the UAE said: "I am so pleased to visit again this year's edition of The Big 5 Kuwait where I found a lot of interesting and big exhibitors."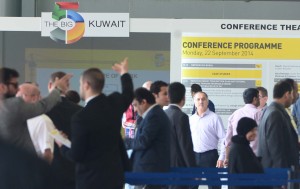 The Big 5 Kuwait FM Congress, an informative insight into the Facilities Management (FM) sector in Kuwait, was held on the first day. Numerous case studies, which included topics such as 'Does Kuwait need three new billion dollar hospitals and 5,000 new beds?' and 'Initiatives for Improvements in FM Project', were presented at the first day of the show.
United Facilities Management, one of the leading Kuwaiti FM companies, participated at the FM Congress to give a valuable insight on Kuwait's expanding FM sector with the presentation by the Director of Operations Paul Zalloua.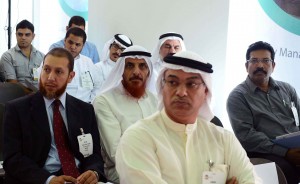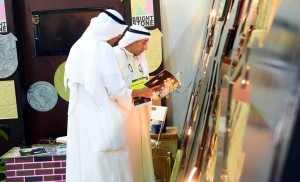 Ahmad Yousef Al Kandari, Vice Chairman and CEO of United Facilities Management, said: "This year's Big 5 Kuwait provided an in-depth look at the local, regional and international FM and construction sectors. The Big 5 Kuwait has highlighted the significance of these services and showed why they should be considered in the design, development and construction phases."
The first day of The Big 5 Kuwait also featured the Round Table Zone, an open forum that enables construction professionals to discuss issues that are critical to the local construction industry. The Round Table discussions will continue tomorrow with industry-specific topics such as 'How can you effectively outsource FM contracts?' and 'How can you avoid disputes in the construction industry?'.
Free certified workshops led by industry experts will begin on Tuesday 23rd of September, including the hugely popular Project Management workshop, which will tackle the creation of a robust project planning documents and project control systems, among others. Two more workshops will be 'Managing FM Contracts & SLA's' and 'Introduction to LEED version 4'.
Also taking place tomorrow (Tuesday 23rd September) will be the popular How to Trade in Kuwait Seminar. The seminar will provide guidelines for business opportunities and investments in Kuwait to help international investors who are keen on tapping into the country's lucrative market. The half-day session will cover diverse topics including local partners, taxation requirement, and licensing, permits and visas.
Don't miss out on the day two (Tuesday, 23rd September) activities at the Kuwait International Fair. The show will continue on 23 and 24 September from 11am – 8pm, and registration is free for visitors with business cards, plus all tomorrow's features are free to attend.
About dmg events
An international exhibition and publishing company, DMG events produces market-leading exhibitions and conferences for the global energy, construction, digital marketing, coatings, hospitality and interior industries, with events in the Middle East, America, Europe and Asia.
As a leading supplier of face-to-face business information with a customer-centric focus that localizes operations and relationships, our objectives are to keep businesses informed and connect them with relevant consumers to create vibrant marketplaces across multiple event platforms and communities.
Founded in 1989, DMG events has operated in the Middle East since 1995 and owns many leading brands such as The Big 5 construction events, ADIPEC, the oil & gas exhibition and conference, and INDEX the interior design exhibition. For more information visit www.dmgeventsme.com
Categories