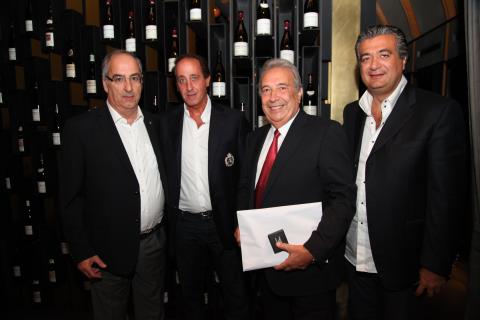 Beirut, September 19, 2014:  Saad & Trad s.a.l., the exclusive dealer of Bentley in Lebanon organized a dinner, as a tribute to the loyal Bentley clients on Thursday September 11, 2014.
The gathering which took place at the Burgundy restaurant in Saifi – in Downtown Beirut, allowed the invitees to get a closer look at the Continental GT V8S as well as book a test drive. During this gathering, Saad & Trad s.a.l. went beyond formal ties and got closer to its Continental clients in a friendly get-together.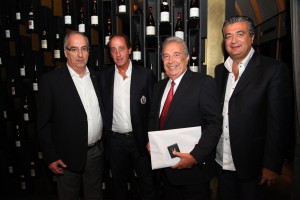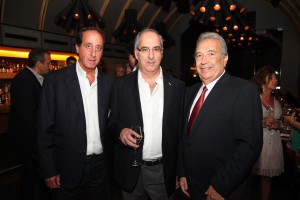 In his word at the dinner, Mr. Michel Trad, Chairman of Saad & Trad s.a.l, said, "As one of the oldest distributor of Bentley in the Middle East, we are proud to share with you, our loyal Bentley clients in Lebanon, this exceptional evening and our sole aim here is to interact and bond together afar from the usual business relationship that we have established between us."
The new Bentley Continental GT V8S is now on display at Saad & Trad showroom in Corniche Du Fleuve, Beirut. This exclusive Grand Tourer takes the base platform of the powerful GT V8 and adds a raft of cutting-edge enhancements reflecting an all-new formidable Continental GT; lower, sleeker and faster.  The much awaited new Continental GT V8S provides a feeling of limitless power and combines all the luxury expected in a Bentley, as it offers a lifestyle of excellence and elegance.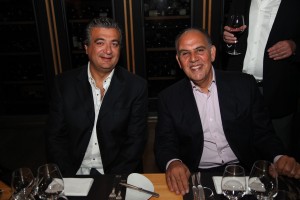 Specs:
ENGINE: 4-litre twin-turbocharged V8
MAX POWER: 521 bhp / 389 kW / 528 PS @ 6000 rpm
MAX TORQUE: 680 Nm, 502 lb.ft @ 1700 rpm
ACCELERATION: 0 – 100 km/h in 4.3 seconds
MAX SPEED: 192 mph / 309 km/h
Categories