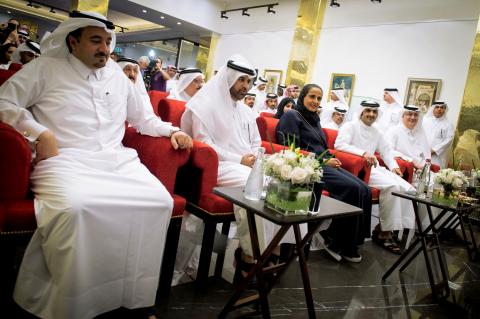 Cultural Village Foundation-Katara launched on Sunday, the first ever auction house in Qatar, "Al Bahi". This was announced during an inaugural ceremony held in the presence of Her Excellency Sheikha Al Mayassa bint Hamad bin Khalifa Al Thani, the Chairperson of Qatar Museums, and Excellency Sheikh Faisal Bin Qasim Al-Thani.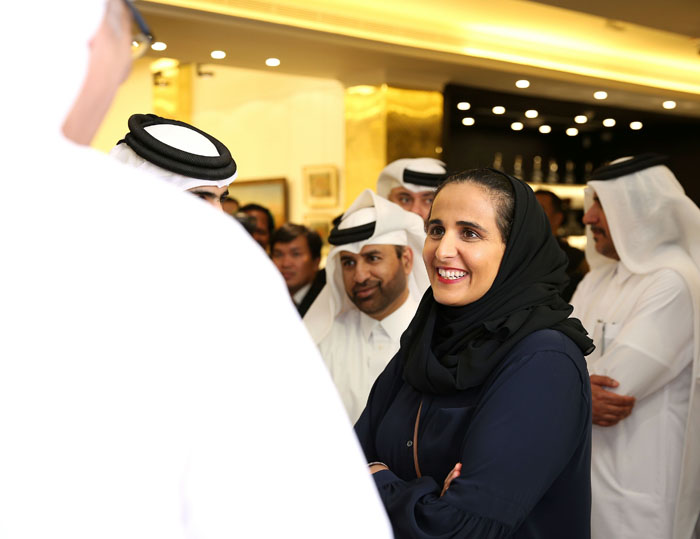 Dignitaries, Ministers, Ambassadors and Heads of Diplomatic Missions to Qatar were also present during the inaugural ceremony.
 The auction will be the first in a regular schedule of bi-annual auctions which will feature an impressive breadth of Islamic, Middle Eastern and Orientalist work, including Modern and Contemporary Art from the region, Fine Furniture, Jewelry and Watches, Decorative Arts and Orientalist Carpets and Rugs.
 On his welcoming speech during the inaugural ceremony, the General Manager of Cultural Village Foundation-Katara, HE. Dr. Khalid Bin Ibrahim Al-Sulaiti, said: "Through AlBAHIE Auction House, Katara aims at promoting the culture of valuable-fine collectibles ownership, which will continue to be a future-guaranteed value investment for winners. The auction house, ambitious enough to soon become the leading auction powerhouse in the region, will also provide new collectors and potential local and regional consignors with access to confidential, expert advice and valuations for their items."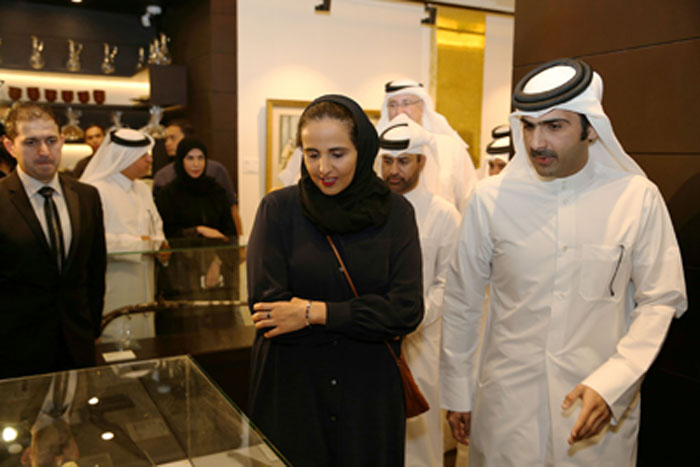 Appropriately located in Katara, the world-renowned cultural hub for Qatar with its outstanding theatres and performance spaces, AlBahie will offer Qataris and visitors to the region alike, a trusted and truly local way to buy fine collectibles and Middle Eastern Art for the first time."
 AlBahie will be led by Director, Corinne Lefebvre, who will bring to the venture her experience in auction houses, galleries and as a History of Art Professor; she will be assisted by Alexandra Bots who joins AlBahie from Christie's Amsterdam.
 Corinne Lefebvre commented: "The market for Oriental and Middle Eastern, Fine and Decorative Art is of huge global significance – at AlBahie we have the advantage of local knowledge but with a considerable international reach, offering the best possible opportunities for our consignees and a superb selection of items for our collectors. AlBahie is set to be a wonderful addition for a region famed for its connoisseurship and love of the arts."
 The first auction opens to preview online and in person from 7th March – 4th April with print catalogues available by request from AlBahie.com. Outstanding items span the complete range of collecting interest offered by AlBahie and include a rare and exquisite 19th century mother-of-pearl Ottoman cabinet, with gold, silver, turquoise and ivory with a pre-sale estimate of $180,000, as well as a striking example of the work of contemporary sculptor by Fernandez Arman, valued with a pre-sale estimate in excess of $60,000.
 The inaugural sale is an opportunity to view the considerable breadth of work on offer at AlBahie, with 240 lots including works on paper, Holy Qur'an and Manuscripts, Sculpture, Orientalist Paintings, Enamels, Arms and Armour, Glass, Fine Furniture and Indian Period Jewelry.
 With future specialist auctions including Oriental Carpets and Rugs (May 2016) AlBahie will be a significant addition to the international auction world and enhance the world-class offering of Katara.
Categories