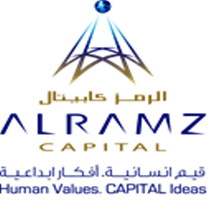 'Al Ramz Borsat' mobile solution ensures quality & security in online trading
October 22, 2014 - Al Ramz Capital, the UAE's leading financial services firm, has received an 'Award of Appreciation' from the Dubai Financial Market (DFM) in recognition of "Al Ramz Borsat," its Mobile Trading Application for smart phones. Al Ramz Borsat is a highly secure and user-friendly trading platform that enables investors to gain quick and easy access to the markets. DFM commended Al Ramz for ensuring high levels of quality and security in online trading through the use of its mobile app during the 34th GITEX Technology Week held recently in Dubai.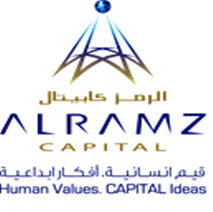 Al Ramz Borsat features an intuitive interface for seamlessly placing and managing orders on the go. Users can place buy/sell orders for all UAE stock exchanges, monitor their portfolios and   display all their accounts in a single view, receive real-time trading alerts, and view financial statements.
DFM recognizes stock companies for major achievements that positively impact the financial markets. The exchange honored Al Ramz Capital for its leadership in using advanced technologies to deliver key services to clients, keep them abreast of market movements, and provide important information.
"Our online trading platform reflects our commitment to innovation and total customer satisfaction. This recent recognition from the Dubai Financial Market further motivates us to harness mobile technologies and other advanced tools to deliver our services to our clients whenever they need it and wherever they are. Given today's dynamic trading market, Al Ramz Borsat gives investors the critical advantage of having easy access to the markets at their fingertips" said Mr. Mohammad Mortada Al Dandashi, Partner & Managing Director, Al Ramz Capital.
Al Ramz Capital is a pioneering and award-winning leader in the Arab financial services landscape with more than 16 years of extensive experience and proven excellence in the UAE financial markets. It has branches in Abu Dhabi, Dubai, Sharjah and Al Ain. Al Ramz is a member of the ADX and the DFM and also trades in NASDAQ Dubai.
-ends-
About Al Ramz Capital
Al Ramz Capital, one of the UAE's leading financial institutions that was established in Abu Dhabi in 1998, leverages its in-depth knowledge and expertise in trading securities across its wide range of clients in the UAE. The company is licensed under the Securities and Commodities Authority (SCA) to operate in the Abu Dhabi Securities Market, Dubai Financial Market and Nasdaq Dubai. Backed by a team of highly trained and proficient financial experts, analysts and consultants, the company provides its clients with specialist advice, active support and assistance in smoothly running their financial operations. Operating a network of branches across the UAE, the company is empowered by its vision to be the preferred partner and leading provider of securities trading and financial brokerage services in the MENA region.
Categories