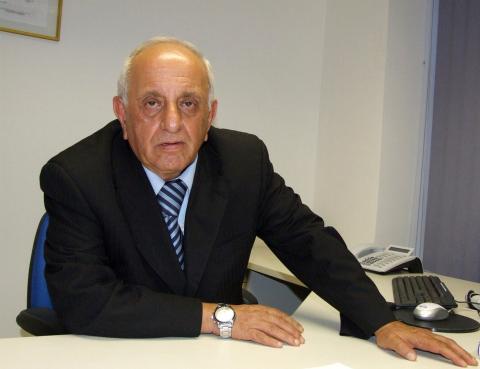 Bilateral trade between two regions amounts to USD 34.7 billion per year
Members of Summit of South American-Arab Countries to meet in Cairo in April to discuss proposal
The Arab Brazilian Chamber of Commerce (ABCC) has expressed support for the upcoming meeting in Cairo, Egypt among members of the Summit of South American-Arab Countries (ASPA) taking place from April 13 to 14, 2016.  Government officials and business executives from the 34 ASPA member countries will tackle during the meeting the establishment of two joint ventures in logistics and sea transportation proposed at the 4th ASPA Business Forum. The forum was held simultaneously with the 4th ASPA Summit in Riyadh, Saudi Arabia in November of last year.
South American and Arab countries have been experiencing vibrant trade ties over the past few years. However, despite such robust relations, a direct sea transportation route between the two regions are non-existent up until today. Instead, the routes connecting them go around Europe via the Mediterranean Sea. The Cairo meeting in April aims to bridge this gap through discussions of strategic logistics and maritime partnerships.
Dr. Michel Alaby, Secretary General and CEO, Arab Brazilian Chamber of Commerce, said: "Since much of international trade depends on sea transportation, the establishment of joint companies by South American and Arab countries is becoming increasingly relevant to fostering trade. As soon as they are implemented, the logistics and sea transportation ventures will significantly bring the current trade relations between the two regions to new heights of growth and development."
"Import and export activities will accelerate and improve, while significantly reducing the corresponding costs. New highly profitable opportunities will open up for both South American and Arab businesses. We are excited to the results of the upcoming meeting in Egypt and we hope to witness the establishment of the needed mechanisms to turn the proposed ventures into a reality," Alaby added.
During the 4th ASPA Business Forum, the ABCC shared the findings of a study it commissioned with the attendees. The study showed that South America exported USD 7.9 billion in goods to Arab countries in 2005. Exports further soared to USD 20.8 billion in 2014, while bilateral trade amounts to 80.1 million tons per year worth USD 34.7 billion.
Another study commissioned by the Arab Chamber from Ilos, a logistics company, reveals that out of the total volume traded between Arab and South American countries, 60.15 million tons are shipped from South America to the Arab World. The imports mainly comprise iron ore, maize, sugar, soya bran, wheat, beef, soybean, aluminum oxides, rice, soya oil, fruit, and wood.
On the other hand, the same study shows that Arab states export 19.98 million tons of worth of goods to South American countries, primarily oil, fertilizers, natural gas, calcium phosphates, polymers, sulfur, cement, inorganic chemicals, and steel and glass items. Brazil and Argentina are the leading exporters and importers of goods to from the Arab countries in South America.
Categories