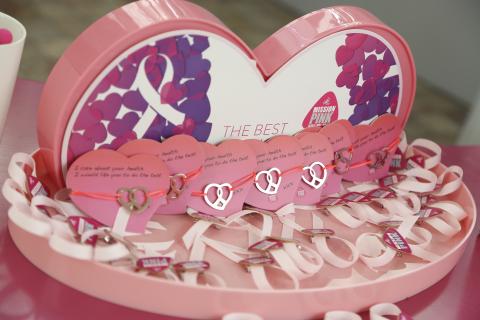 'Mission Pink' raised funds, awareness and sparked the conversation
Did you know that one in three female cancer patients in Lebanon is a victim of breast cancer and that they only get to find out about it at the average age of 51? Early detection and taking the mammogram test is now more important than ever - for all Lebanese women. That is why ABC sprung to action this October and partnered up with Faire Face, May Jallad Foundation and the Lebanese Breast Cancer Foundation to tune up the volume on the urgency and importance of breast cancer awareness, through the Mission Pink initiative.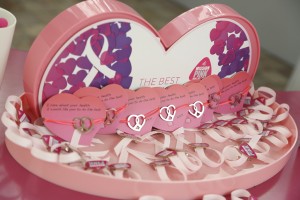 For the fourth year in a row, ABC's Mission Pink called on all women to leave a lasting message and join hands with breast cancer patients and survivors with their ongoing battles with cancer.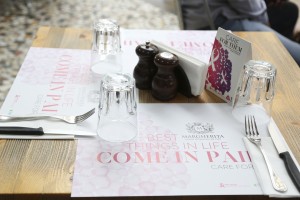 As the mall's outdoor facades 'lit up the hope', so did ABC's female customers. Around every corner, visitors and shoppers supported breast cancer patients and survivors in different ways, from Mission Pink booths and a cake sale partnership with Magnolia Bakery, to special edition gift cards, bracelets and a cinema stunt – all culminating in raising funds for three Lebanese NGO's, who are actively working for the cause. Every dollar made a big difference as ABC's restaurants and retail shops also joined the cause. A dollar was donated for every receipt at all of ABC's restaurants, and two percent of receipts at the ladies department stores supported breast cancer patients. Because 'the best things in life come in pairs', ABC's support for breast cancer patients and survivors rippled this year with a bold statement of hope for all Lebanese women. ABC will always stay true to all Lebanese women and renew the invite every year, asking them to get checked and stay safe and healthy. Mission Pink is now an annual reminder to all, and will continue to be for the years to come.
Categories