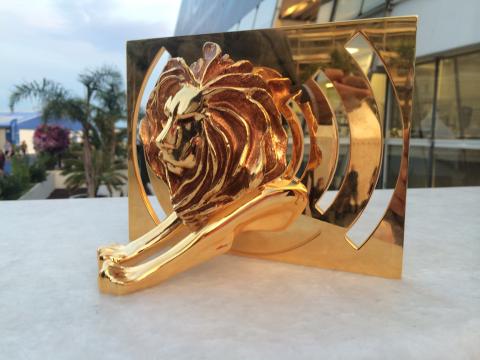 Regional Network Bags Six Awards at Global Industry Creative Event
23 June 2014, DUBAI, UAE – Impact BBDO has celebrated a series of award wins at the 2014 Cannes Lions Awards – the world's most prestigious event recognising creativity as well as effectiveness of resourceful communication.
Being shortlisted for 32 campaigns in this year's awards and ultimately scooping up six Lions not only signifies a successful year of creative campaigns for the Regional Network, but the significance of Impact BBDO's achievements is also highlighted further given that the Network competed among 37,000 global entries.
The wins at this year's awards included a Gold bestowed on Impact BBDO Dubai for radio in the region, and the first-ever Cannes Lion for Pakistan by BBDO Pakistan, making history this week. Impact BBDO Dubai also pocketed two Silvers and two Bronze awards.
Commenting on the Group's performance at Cannes Lions, Dani Richa, Chairman & CEO of Impact BBDO Group MENA & Pakistan said: "We did great. But our achievements have now also created a challenge for us to raise the bar during the coming year. By celebrating our successes at the 2014 Lions, we will also be encouraged to increase the benchmark and to continue growing our talent pool, and our regional and global ranking."
Richa congratulated other shortlisted and winning agencies, while thanking Impact BBDO clients for their vision and passion "which inspires us to deliver award-winning results".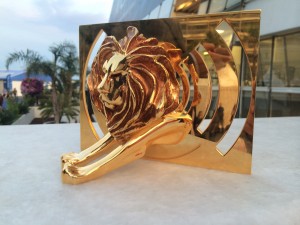 Cannes Lions is the most prestigious industry event for creatives around the world, attracting specialists from 94 countries. The Lions have been a creative benchmark for over 60 years with more than 37,000 pieces of the most inspiring and cutting-edge communications ideas from around the world showcased and evaluated at this years' event. 
NOTES TO EDITOR: 
Impact BBDO is the award-winning Middle East and North Africa network of BBDO Worldwide. Headquartered in Dubai, Impact BBDO has offices in Beirut, Riyadh, Jeddah, Cairo, Kuwait, Abu Dhabi, Algiers and Lahore, as well as associates across all other major regional markets. 
BBDO's mantra is "The Work. The Work. The Work."  Every day, people in 289 offices in 81 countries work job by job and client by client, to create and deliver the world's most compelling commercial content.  BBDO was recently named Global Agency of the Year by both Adweek and Campaign magazine and is recognized as the world's most creative AND effective agency network.  BBDO has been Network of the Year at Cannes five years running, as well as the world's most awarded agency network in The Gunn Report (eight years running) and the number one ranked network across all marketing communication platforms in the Directory Big Won.  And Effie Worldwide named BBDO the world's most Effective Agency Network.
BBDO is part of Omnicom Group Inc. (NYSE-OMC) (www.omnicomgroup.com), a leading global marketing and corporate communications company. Omnicom's branded networks and numerous specialty firms provide advertising, strategic media planning and buying, digital and interactive marketing, direct and promotional marketing, public relations and other specialty communications services to over 5,000 clients in more than 100 countries.
For more information, contact:
IMPACT PORTER NOVELLI
Categories