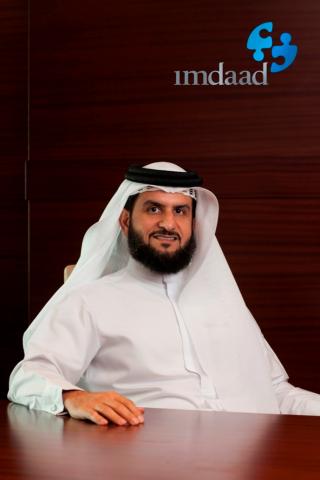 Upcoming job fair vital to attainment of company's employment objectives 
Dubai, UAE, April 22, 2014 – Imdaad, a leading provider of integrated facilities management (FM) solutions in the GCC, has joined the Careers UAE 2014, the latest edition of the leading recruitment, education, and training event exclusively for UAE Nationals, to bolster its efforts to get more Emiratis into its work force. The company's participation in the job fair, which will be held from April 22 to 24, 2014 at the Dubai World Trade Centre, is also its expression of support to the UAE Government's Emiratisation program.
Imdaad has been insistently pursuing the Emiratisation policy by continuously discovering, recruiting, and training local talents for its UAE offices. It employs comprehensive training and holistic skills development approach in line with this initiative. At the upcoming Careers UAE 2014, representatives from the company will discuss the employment opportunities with fresh graduates and experienced professionals at Hall No. 4, Stand 129 of the event's venue. It targets to attract and hire a big number of UAE Nationals in this year's event.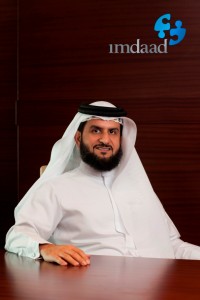 Jamal Abdulla Lootah, CEO, Imdaad, said: "The main objective of the UAE Government's Emiratisation program is to ensure that UAE Nationals are given every opportunity for career growth. By getting them into the work force, the Emiratis are significantly contributing to the country's economic development. Our company fully supports the program's vision through participation in initiative and activities, including the upcoming job fair, that are geared towards its attainment. At Imdaad, we constantly work on the skills and talents of our Emirati employees as vital part of their training and advancement; therefore, we hope to increase the number of UAE Nationals in our work force. Thus, we look forward to meeting thousands of Emiratis – both fresh graduates and experienced professionals – in this major event."
Held under the patronage of His Highness Sheikh Mohammed Bin Rashid Al Maktoum, UAE Vice President, Prime Minister and Ruler of Dubai, the 14th Careers UAE is organized by the Dubai World Trade Centre in conjunction with TANMIA, Higher Colleges of Technology, and UAE University. The event is organized yearly to assist local job seekers in their career path as well as provide a platform to employers who are looking to hire skilled, bright Emirati talents.
Imdaad is the leading provider of integrated FM solutions in the UAE.  It has been operating as an independent business entity for the last six years.  Now on its 14th year, Careers UAE is vital for Imdaad to reach its employment objectives by matching the skills of Emirati job seekers with its business needs.
Categories