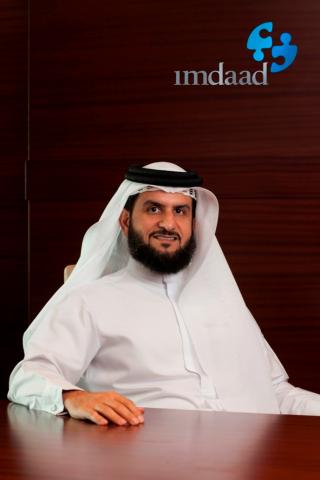 Dubai, UAE, March 27, 2014 – Imdaad, a leading provider of integrated facilities management (FM) solutions in the GCC, has announced the implementation of a social media campaign that is aimed at increasing awareness on the importance of celebrating this year's edition of Earth Hour, a worldwide movement for the planet organized by the World Wide Fund for Nature (WWF) that engages a massive mainstream community on a broad range of environmental issues. The campaign will cover the sending out of specially-themed Earth Hour messages via Imdaad's social media channels like Facebook, Twitter and Youtube—including the call to switch off lights on Saturday night (March 29, 2014) at 8:30 PM and to also log-off their social media accounts for one hour as well.
According to Imdaad senior executives, the company's move to launch the social media campaign demonstrates Imdaad's key commitment to the environment and the preservation of the earth's natural resources. Aside from the key messages to be sent out, Imdaad will also be posting four Earth Hour themed photos on their Facebook account and encourages its followers to download the photos and use it as their cover photo during Earth Hour. The company is also encouraging their employees to take selfie pictures that are in line with Earth Hour celebrations and post them on Twitter or Instagram using the hashtags #EarthHourUAE, #YourPower and #BeBrilliant. In addition, all Imdaad offices will be shutting off their lights and other electrical equipment from 8:30 to 9:30 on Saturday evening.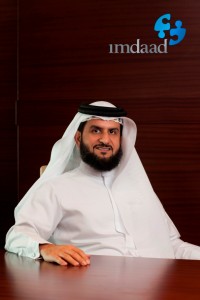 Jamal Lootah, CEO, Imdaad, said," Imdaad is joining the global community in celebrating this year's Earth Hour, sending the worldwide statement of switching off lights as part of the call to conserve energy and other natural resources. This year, we are going one step further by encouraging everyone to also log off their social media accounts for one hour--everyone should go out and participate in this initiative, instead of using their PC's, laptops, tablets and mobile phones. We look forward to seeing our followers on Facebook and Twitter take action and join this campaign. Let's all be part of Earth Hour so that future generations of this world are assured of living in an environmentally sound place to live in."
Earth Hour is a global initiative that was first held in Sydney, Australia in 2007. Now on its eighth year, Earth Hour's universal message of reducing energy consumption is now celebrated by more than 7,000 cities and towns. Earth Hour encourages communities, people, households and businesses to switch lights off for one hour as a symbol of commitment to the preservation of the planet.
Categories