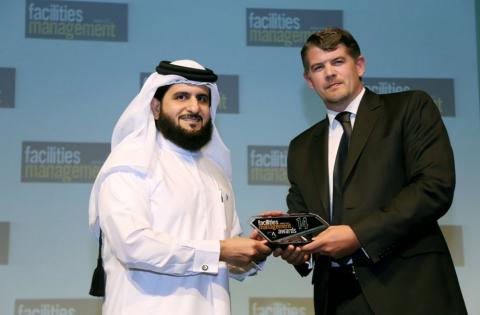 Recognized for his outstanding contribution to Middle East region's facilities management segment
Dubai, UAE, June 9, 2014 – Jamal Abdullah Lootah, Chief Executive Officer of Imdaad, a leading provider of integrated facilities management (FM) solutions in the GCC, was awarded with the 'Lifetime Achievement Award' during this year's edition of the Facilities Management Middle East (fmME) Awards, which was held recently at the Sofitel Dubai The Palm Resort and Spa. Lootah was recognized for his outstanding contributions in the implementation of best practices that have now become benchmarks for the FM industry in the region.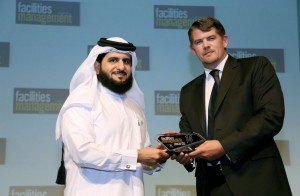 fmME Awards are given away to individuals, projects and companies for their exemplary contributions to the Middle East's FM industry. Aside from the 12 award categories that cover all aspects of this fast-growing sector, the seventh edition of the award introduced three new categories--'CSR Initiative of the Year,' 'Unsung Hero of the Year,' and 'FM Executive of the Year.' This year, fmME Awards received more than 100 nominations in 15 different categories. The winners were decided by an independent panel of expert judges, ensuring integrity of the awards and at the same time, acknowledge those who truly deserve them. Facilities Management Middle East is the leading monthly magazine brought out by ITP for FM and strata professionals, FM service providers, and building owners and developers.
Jamal Abdullah Lootah said: "I am truly humbled by the award bestowed upon me by fmME Awards. Imdaad has managed over the years to position itself as the foremost provider of strategic FM services across some of the key projects in the UAE and the GCC. Rest assured, we will continue with our work towards development and implementation of more region-specific FM offerings that integrate both the latest technology and remain part of the drive for sustainable and green development. I, once again, thank the judges for delivering this honor on me.'
Imdaad has gained a strong reputation in the region as an adopter and implementer of the latest FM technologies and practices. The company acquires eco-friendly equipment and prioritizes sustainability across all its operations. It also conducts recycling training for its clients, corporate partners and staff, in addition to providing free recycling bins in certain projects where it handles waste management and collection services.
Categories