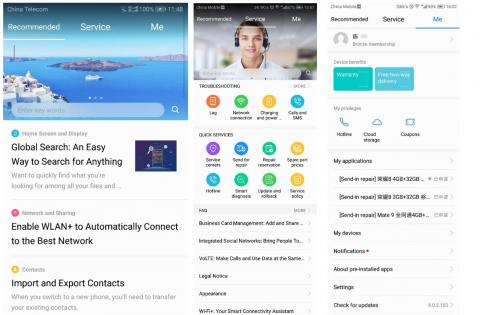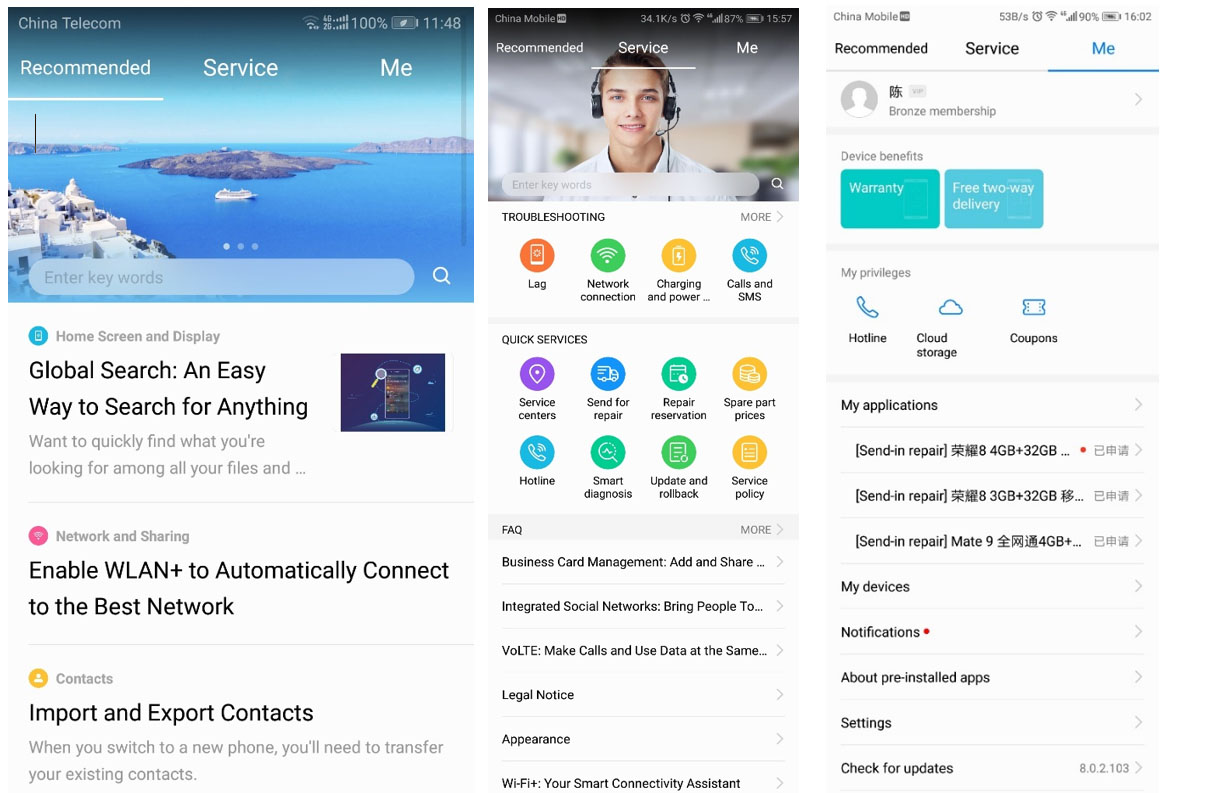 As part of its commitment to provide the best maintenance services to its customers in Lebanon, Huawei CBG is offering a wide range of services and technical support inside its centers in Sin El Fil and Tripoli.
Huawei's Service Center provides a comprehensive after-sales service package where customers can benefit from a professional assistance to repair any Huawei device. They also provide services such as pre-sales consulting services, mobile phone maintenance, postal repair, mobile phone broken-screen service, extended warranty and many more. To top it all, today the service center is offering more advanced services to help provide the best experience for its customers whereas they can benefit from the one-hour-only repair service for any Huawei device or they can also use the delivery and pickup service by calling the hotline on 1279.
The device will be retrieved from the customer and once repair is done it will be delivered to the designated address.
To address typical user pain points, Huawei has developed a set of after-sales services to help consumers improve their user experience. Recently, Huawei has upgraded the pre-installed HiCare App to a new version. Available globally, the App can also be downloaded or upgraded through Google Play Store. The App integrates a plethora of service functions to achieve one-stop service guide, featuring helping users find a solution to their issues.This idea represents a solution to people's frustration when faced with technical issues or unexpected teething problems that they cannot fix on their own.
The assistance services provided by the HiCare App include daily user advice, smart diagnosis that does an overall checkup of the user's smartphone, troubleshooting, live chat with a Huawei contact person and repair support. Besides the above tips, there are also self-help tools customized for users across different countries. Hence, exploring the HiCare app could be really informative with respect to the benefits and services it provides. The HiCare App is your "personal assistant" for troubleshooting.
Huawei's after-sales service through its Service Center and HiCare App Center exclusively accommodates Huawei customers and their various needs, and exhibits the brand's continuous commitment to the Lebanese market.
Categories