Last updated
10 months ago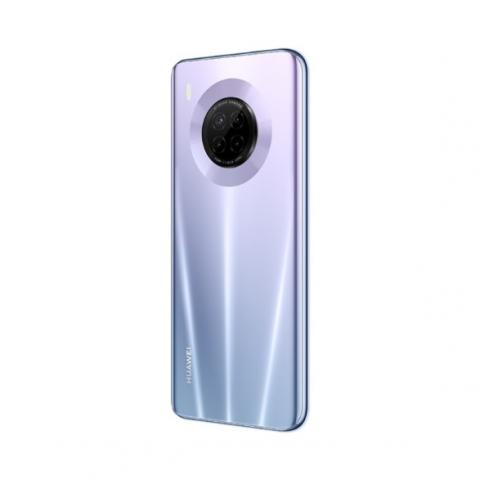 Thinking back on some of HUAWEI's iconic models over recent years, you certainly can't overlook the classic HUAWEI Mate 30 series. Recently, a poster revealed one of Huawei's upcoming new phones and, judging by the photos, the new model comes with a fashionable silver colourway and looks a lot like Huawei's flagship Mate 30. In particular, there's a sleek new rear camera embedded in the body of the phone which seems to be an exact replica of the memorable "four-eye headlight" design on the HUAWEI Mate 30. It has been made out to be a pretty big deal and looks set to trigger a lot of interest
According to a Huawei announcement the new model will not be the next generation of the Mate series, but, the HUAWEI Y9a, and the fact that Huawei is using design elements from a flagship model is sure to excite consumers.
It's not just the phone's appearance that has sparked intense interest, the arrangement of the lens module has also left online fans very hopeful about the 64MP high resolution quad camera performance of this new model.
In addition, it comes with HUAWEI SuperCharge support, a bigger display and large storage configurations. So, if you could get your hands on one now, what price would you be hoping it to cost? It's looking likely that we'll soon find out the answer to these questions on the launch day. We'll keep an eye out for pre-order information and bring you updates soon!
Categories