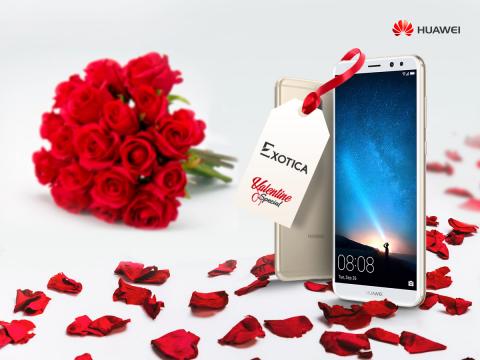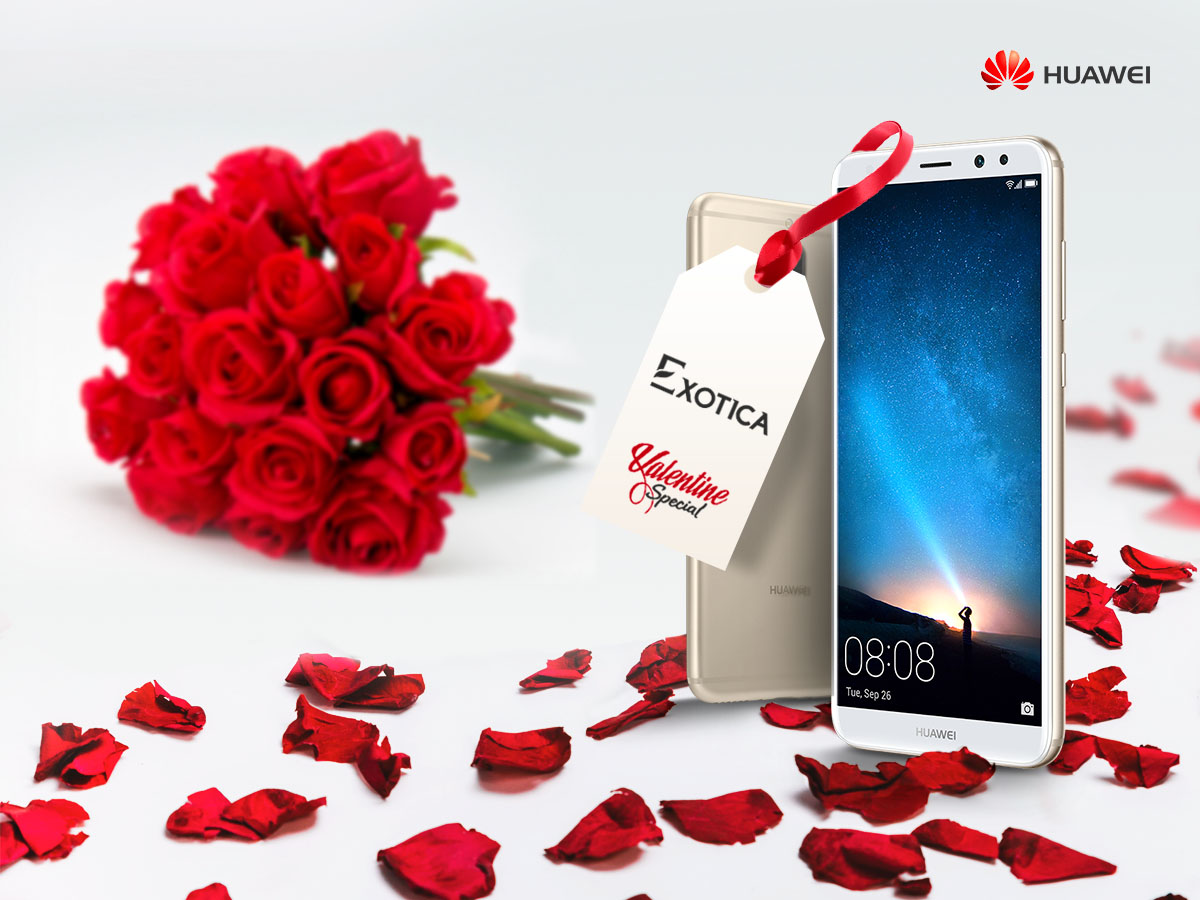 Following Nassif Zeytoun's successful collaboration with Huawei Mate 10 lite and the big buzz created on his social media posts, Huawei decided to share this success with Huawei Mate 10 lite users. With purchasing the Huawei Mate 10 lite, you will get the chance to be a lucky winner and surprise your partner with a distinguished red roses bouquet from Exotica on Valentine's day.
Starting today and until the 12th of February, Huawei is organizing a Valentine's day campaign, to give Mate 10 lite owners the opportunity to surprise their partner with a beautiful red roses bouquet from Exotica, the leading floral and plants designer in Lebanon. With every purchase of Huawei Mate 10 lite during this period, users will get the chance to win a 50$ voucher from Exotica to surprise their loved ones on Valentine's.
Every consumer who purchases the Huawei Mate 10 litebetween February 5th and February 12th, is invited to participate in the campaign by sending the IMEI code of his device via a private message to Huawei Mobile Lebanon Facebook page. For further details and information, stay tuned to Huawei's Facebook page.
It's worth mentioning that towards the end of February Huawei will be introducing new and amazing features to the Mate 10 lite that will be available on all Mate 10 lite devices and it's easy for consumers to download them through the system update.
Categories