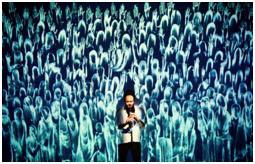 Kinan Azmeh, composer, clarinet
Kevork Mourad, live Illustrations, visuals
Monday March 26th, 2018
AUB Assembly Hall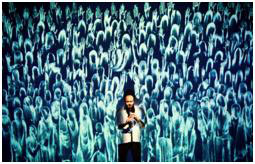 A 60-minute audio-visual performance, Home Within is the newest project of Syrian composer and clarinetist, Kinan Azmeh, and Syrian-Armenian visual artist, Kevork Mourad, both based in New York City.
In this work, art and music develop in counterpoint to each other, creating an impressionistic reflection on the Syrian revolution and its aftermath. Rather than following a narrative, the artists document specific moments in Syria's recent history and reach into their emotional content in a semi-abstract way. The corner stone of the project was the single sound-image piece, "a sad morning, every morning," released in March 2012. The project was premiered in Montreal at the Festival Du Nouveau Cinema in 2013.
Home Within has been touring North America and Europe in efforts to raise awareness and funds for Syrian Refugees through a number of charitable organizations.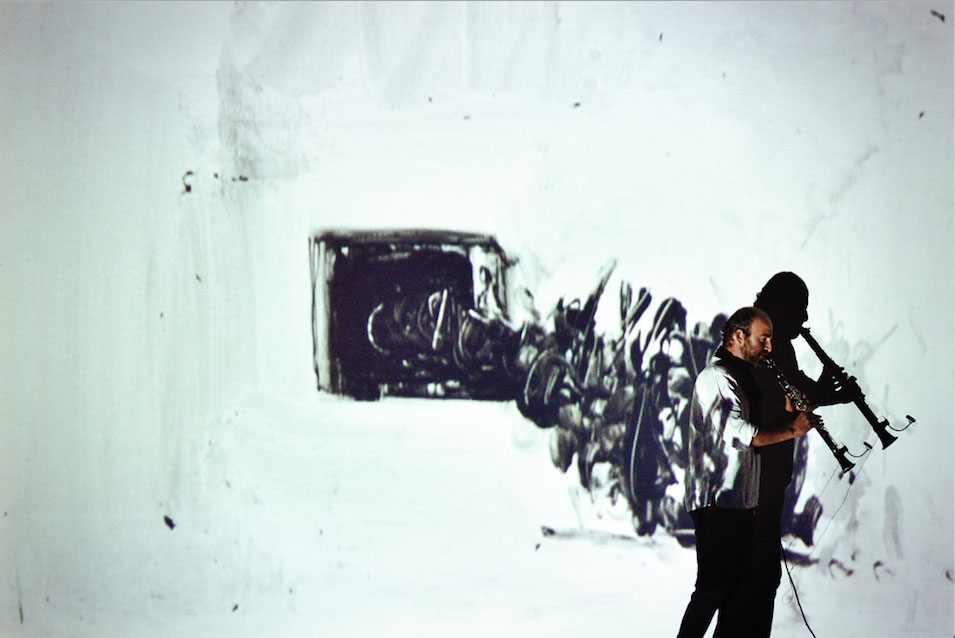 "Home Within is not about summarizing the Syrian story and it's not about political slogans so much as it is about documenting how we have felt at different times from the beginning of the uprising until now. It's a tragedy that continues to unfold in front of our eyes." said Kinan Azmeh in a recent interview.
Events Production (Roula Douaidy & Néda Ziadé) is supporting this project, and is organizing to have this unique performance in Beirut: "Seen the actual situation of the Syrian refugees, and the huge humanitarian crisis that we are facing in Lebanon, we consider that only a cultural event can reach the purpose of drawing awareness and can target a large audience by associating art to a very powerful message." Tickets will be sold in all Antoine branches and online and Part of the proceeds will go to support young artists through Ettijahat's grant program and the Syrian Students Scholarship Fund at AUB.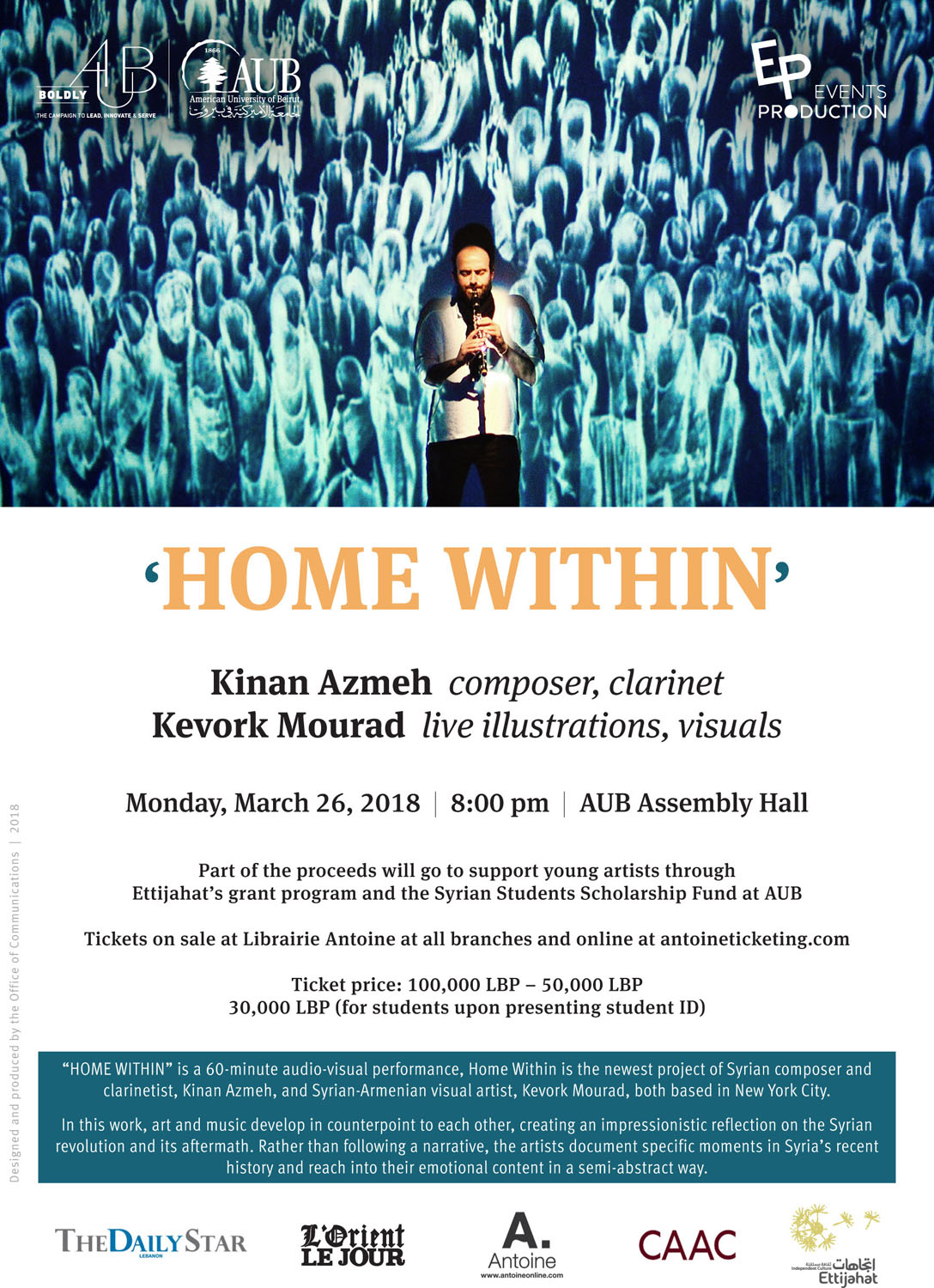 _____________________
 Kinan Azmeh
Hailed as a "virtuoso" and "Intensely Soulful" by the New York Times and "Spellbinding" by the New Yorker.
Born in Damascus, Syria, Kinan was the first Arab to win the premier prize at the 1997 Nicolai Rubinstein International Competition, Moscow. A graduate of New York's Juilliard school, the Damascus High institute of Music,  Damascus University's School of Electrical Engineering. Kinan earned his doctorate degree in music from the City University of New York in 2013.
Kinan has appeared as a soloist, composer and improviser in the most prestigious concert halls in the world.  He has also shared the stage with Yo-Yo Ma, John McLaughlin, Marcel Khalife among others.  He is a member of Yo-Yo Ma's Silk Road Ensemble with whom he was awarded a Grammy in 2017 and leads his own bands Hewar and Kinan Azmeh CityBand.
Kevork Mourad was born in 1970 in Syria. He received his MFA from the Yerevan Institute of Fine Arts in Armenia, and he now lives and works in New York. With his technique of spontaneous painting, he has shared with many world-class musicians. Among them are Kinan Azmeh, Ezequiel Viñao, Tambuco, Brooklyn Rider, Mari Kimura, Ken Ueno, Liubo Borissov, Eve Beglarian, Rami Khalife, Maya Trio, SYOTOS, Song Fusion, and Yo-Yo Ma and the Silk Road Ensemble, with whom he is a member as a visual artist. When Kevork lived in California, he was dubbed, "The Fastest Draw in the West!" www.kevorkmourad.com
Categories