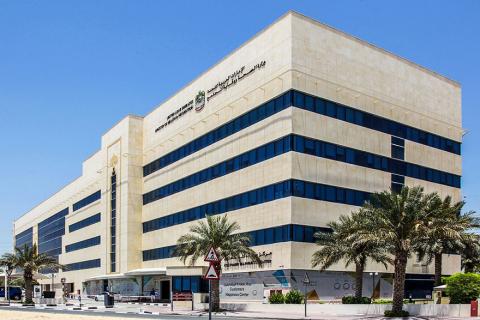 The Ministry of Health and Prevention (MOHAP) announced that Al Dhaid Hospital and Al Baraha Hospital have achieved Stage 6 of the Electronic Medical Record Adoption ModelSM (EMRAM) from Healthcare Information and Management Systems Society (HIMSS) Analytics. The HIMSS Analytics EMRAM Stage 6 award was presented to the hospitals during the EMRAM Awards Ceremony that was held at the annual HIMSS UAE eHealth Week in Dubai.
"We are honored to receive the prestigious award, which marks our strategic commitment to provide clinicians with the tools to deliver high quality care for our patients," said Mubaraka M. Ibrahim, health information director, UAE Ministry of Health & Prevention. "This achievement is in alignment with the UAE's Vision 2021 and its pursuit of creating world-class health care experience for our people."
Cerner, a global leader in health care technology, worked with Al Dhaid Hospital and Al Baraha Hospital to help improve patients' health and safety by combining its health care technology with the hospitals' clinical proficiencies.
MOHAP transitioned to an electronic health record (EHR) system, known as Wareed, in 2008 to pursue a "One Patient, One Record" initiative by deploying Cerner Millennium® as the core platform.
One of the solutions employs barcode technology, scanning a patient's wristband and medication with a handheld device to validate information with the patient's EHR hosted by Cerner Millennium. This validation aims to support patients' health without compromising their private information.
"Thanks to the closed-loop medication process, medication is administered at the patient's bedside, confirming the 'five rights' are identified on one single screen--right patient, right medication, right dosage, right time and right route," added Dr. Mubaraka M. Ibrahim, health information director, UAE Ministry of Health & Prevention.
Other programs and technology infrastructures were established at both facilities to sustain a long-term clinical transformation, qualifying the hospitals for the Stage 6 certification recognition. Programs and infrastructures included facilitated bedside documentation, as well as installed compatible imaging machines to create a 100 percent filmless environment.
In addition, six large monitors in the operating theater rooms were connected to enable seamless radiology image reading during the surgeries without the need to print film. New compatible document scanners were configured to support document scanning and achieve near paperless environment.
HIMSS Analytics developed the EMRAM in 2005 as a methodology for evaluating the progress and impact of EHR systems for hospitals in the HIMSS Analytics database. Tracking their progress in completing eight stages (0-7), hospitals can review the implementation and utilization of information technology applications culminating with Stage 7, which represents an advanced electronic patient record environment.
"Being at the forefront of technology is a priority for MOHAP. We are honored to be working with visionary leaders aligned with the UAE's 2021 Vision," said Bachir Awad, senior director and general manager, Cerner Middle East and Africa. "The renowned HIMSS award is a beginning of another great journey that we look forward to embark on with MOHAP."
About Cerner
 Cerner's health information technologies connect people, information and systems at more than 25,000 provider facilities worldwide. Recognized for innovation, Cerner solutions assist clinicians in making care decisions and enable organizations to manage the health of populations. The company also offers an integrated clinical and financial system to help health care organizations manage revenue, as well as a wide range of services to support clients' clinical, financial and operational needs. Cerner's mission is to contribute to the systemic improvement of health care delivery and the health of communities. Nasdaq: CERN. For more information about Cerner, visit cerner.com, read our blog at blogs.cerner.com, connect with us on Twitter at twitter.com/cerner and on Facebook at facebook.com/cerner. Our website, blog, Twitter account and Facebook page contain a significant amount of information about Cerner, including financial and other information for investors.
About HIMSS
HIMSS is a global voice, advisor and thought leader of health transformation through information and technology with a unique breadth and depth of expertise and capabilities to improve the quality, safety, and efficiency of health, healthcare and care outcomes. HIMSS designs and leverages key data assets, predictive models and tools to advise global leaders, stakeholders and influencers of best practices in health information and technology, so they have the right information at the point of decision. Through its network of over 1 million experts, over 200 knowledge exchanges and collaborations, including 68,000-plus members, HIMSS drives innovative, forward thinking around best uses of technology in support of better connected care, improved population health and low cost of care. HIMSS is a not-for-profit, headquartered in Chicago, Illinois with additional offices in North America, Europe, United Kingdom and Asia.  Find out more at www.himssme.org
Categories