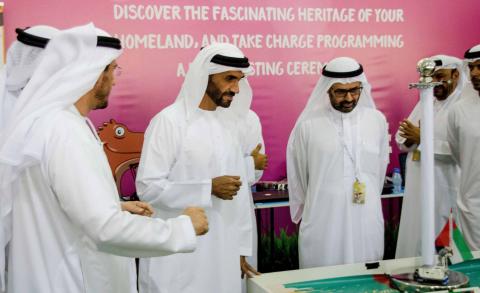 H.H. Sheikh Nahyan Bin Zayed Al Nahyan inaugurates 7th Abu Dhabi Science Festival
E. Al Nuaimi: 'We look forward to one of the best editions'
Albuainain: 'We anticipate yet another successful event'
Under the patronage of H.H. Sheikh Mohamed bin Zayed Al Nahyan, Crown Prince of Abu Dhabi and Deputy Supreme Commander of the UAE Armed Forces, H.H. Sheikh Nahyan Bin Zayed Al Nahyan, Chairman of Abu Dhabi Sports Council has inaugurated the 7th edition of the Abu Dhabi Science Festival (ADSF) at Khalifa Park. Running until November 18, 2017 the festival will feature 71 fun-filled, educating and engaging activities designed to spark the curiosity of children in the disciplines of Science, Technology, Engineering and Mathematics (STEM).
H.H. Sheikh Nahyan toured Khalifa Park which is hosting ADSF's activities for the first time alongside returning venue Al Ain Zoo. He was accompanied by H.E. Dr. Ali Al Nuaimi, Chairman of the Abu Dhabi Department of Education and Knowledge (ADEK); Mr. Adel Ahmed Albuainain, Chief Executive Officer of Dolphin Energy Limited; Dr. Yousef AlShaiba Alsheryani, Advisor to ADEK's Chairman; Eng. Sanad Humaid Ahmed, Vice Chairman of ADEK's Innovation Committee; and other senior officials from the festival's main sponsors.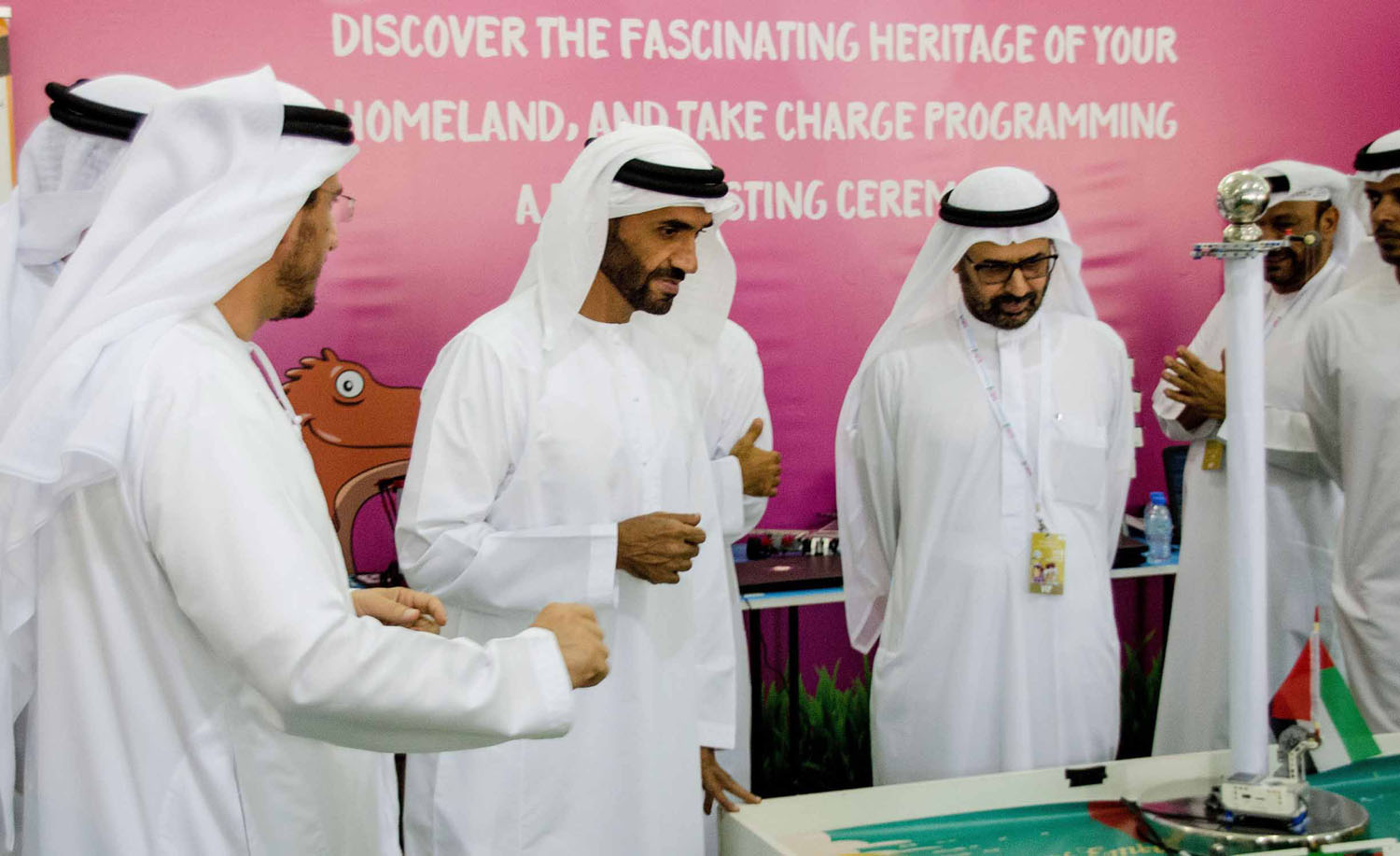 During the tour, ADEK's Chairman emphasized H.H. Sheikh Mohamed bin Zayed Al Nahyan's support in creating an innovative and knowledge based society, one that releases individual potential through engaging youth and the community at large in educational, yet entertaining activities and projects. "It is a privilege to inaugurate ADSF this year in the presence of H.H. Sheikh Nahyan Bin Zayed Al Nahyan, which just goes to show the nation's high aspirations in the development of its youth. It is events such as the ADSF that draws in more enthusiasm towards
science, technology and innovation, which could not have been possible to accomplish without our nations prudent and wise guidance, leadership and vision. I want to take the opportunity to express my gratitude towards the endless support we have received from ADEK's strategic partners, who continue to add credibility, memorable experiences and learning opportunities to our youth."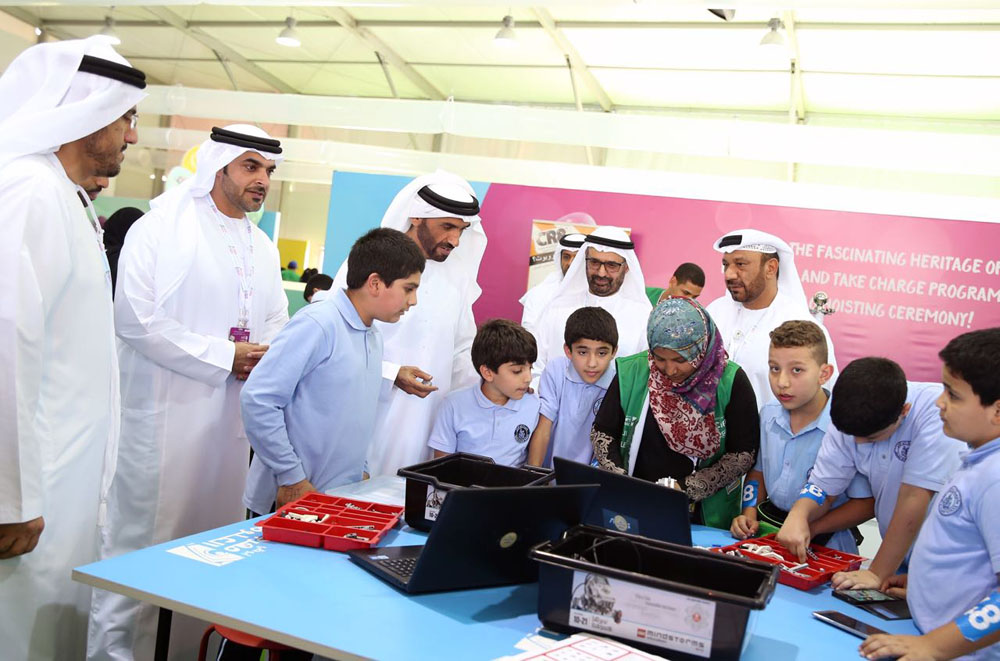 Anticipating another successful event, Mr. Albuainain said: "We are very excited about this year's event and are looking forward to welcoming many thousands of young visitors, along with their teachers and parents over the next 10 days. The new location and the new attractions and activities will help to produce a Festival that will be the best offering yet. The blend of fun, excitement and intrigue is a great way for children to learn about STEM subjects. We hope it will inspire their first steps to a future in either science, technology, engineering or mathematics."
The award-winning Abu Dhabi Science Festival has been attended by over half a million visitors and supported by more than 50 sponsors since its launch in 2011. More than 40 per cent of the 2017 edition's content is provided by local science education organizations. Its balanced blend of interactive exhibits, lively workshops and entertaining shows primarily target children aged five years old and above.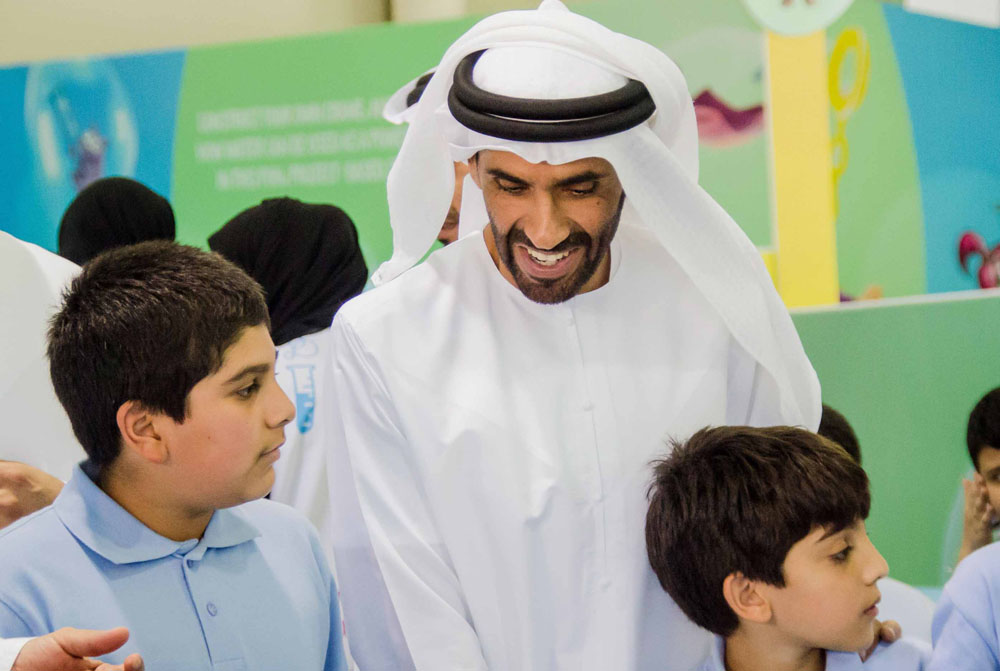 ADEK has coordinated with 15 universities and academic and scientific institutions across the UAE to be part of the event. More than 1,000 higher education students are volunteering to present the festival, with a number being ADSF alumni who are best suited to deliver workshops and shows in an engaging and distinctive manner. The organizers of the Edinburgh International Science Festival, one of Europe's largest science festivals, helped design and develop ADSF 2017's overall content.
ADEK is organizing the 7th annual Abu Dhabi Science Festival in collaboration with major government and private entities such as Dolphin Energy Limited (Presenting Sponsor), Mubadala and Emirates Transport (Affiliate Sponsors), Emirates Nuclear Energy Corporation (Content
Sponsor), Abu Dhabi Media (Exclusive Media Partner), Marina Mall and Dalma Mall (Mall Partners) and several local universities.
Interested parties can obtain festival information, book workshops and purchase tickets electronically via ADSF's website, www.abudhabisciencefestival.ae, or through a new downloadable official 'ADSF' mobile app.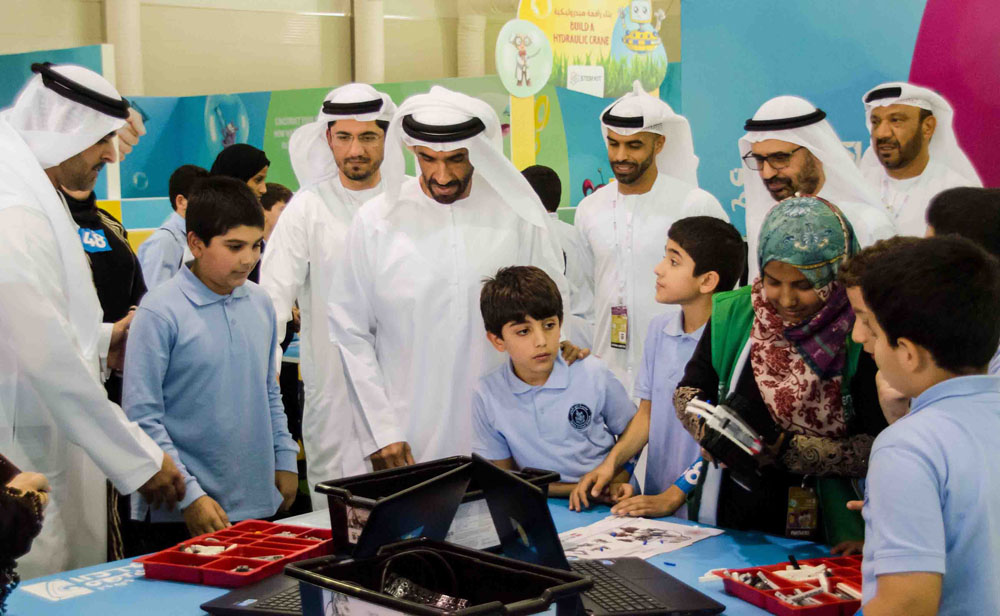 About the Abu Dhabi Department of Education and Knowledge
The Abu Dhabi Department of Education and Knowledge was established with reference to the Amiri decree issued in September 2017, to change the name of the Abu Dhabi Education Council to the Abu Dhabi Department of Education and Knowledge (ADEK). ADEK's main role is to sustain Abu Dhabi's leading position as a socio-economic hub with emphasis on nurturing future leaders via a cutting-edge national education curriculum which incorporates high quality learning outcomes, while promoting a culture of creativity, sustainability and excellence, with focus on developing human, social and economic capabilities.
Dolphin Energy Limited
 Dolphin Energy Limited was created to develop substantial energy projects throughout the GCC and to create long-term economic wealth and new business opportunities for GCC citizens, far into the future. Dolphin Energy's major strategic initiative, the Dolphin Project, involves the production and processing of natural gas from Qatar's North Field, and transportation of the dry gas by sub-sea export pipeline from Qatar to the UAE, which began in July 2007. The long-term customers for Dolphin gas from Qatar are ADWEC (Abu Dhabi Water & Electricity Company), DUSUP (Dubai Supply Authority) and OOC (Oman Oil Company). Each has signed a gas supply agreement with Dolphin Energy for 25 years. In addition, SEWA (Sharjah Electricity & Water Authority) and RAK Gas LLC have also signed separate, long term agreements. Dolphin Energy is owned 51 percent by Mubadala Development Company, on behalf of the Government of Abu Dhabi – and 24.5 percent each by Total of France and Occidental Petroleum of the USA. Detailed information about Dolphin Energy can be found on: www.dolphinenergy.com
Categories